What is a podiatric surgeon?
This short article will provide the reader with information about what is a podiatric surgeon? The purpose is to distinguish between podiatry, chiropody and medicine. There are less than 5% of podiatrists practising podiatric surgery in the UK.
The story behind podiatry and podiatric surgery is covered in my new clinical memoirs and autobiographical novel covering the podiatry released through Amazon.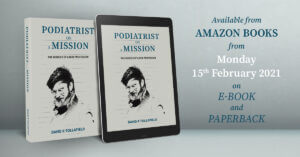 ---
A podiatric surgeon in the UK is a podiatrist who holds qualifications to operate on a human foot and associated structures. At present, all podiatrists are regulated through the HCPC.  The register will show special annotations to provide medicines for sale, administration and independent prescribing. All podiatrists are trained and qualified in local anaesthetic and will be able to assess and perform nail surgery. Not all podiatric surgeons practice in the National Health Service.
Annotation on the register
There is a separate notation (PS) and stands for 'podiatric surgery'. Not all podiatric surgeons are annotated at present. The process is still new and ultimately will ensure the distinction between who practices surgery and who does not. This is likely to change in the foreseeable future as the process of annotation becomes more formalised. 
All podiatric surgeons are podiatrists and may have additional academic qualifications at Master's level MSc. Training is regulated and will change from 2022 according to the HCPC.  Podiatric surgeons are usually members (MCPod) of the College of Podiatry. Majority will practice within England, although NHS services may offer this specialty elsewhere in the United Kingdoms. Huddersfield University and Queen Margaret University currently offer academic training for qualified podiatrists to Masters level.
Designation and distinction with medicine
Podiatric surgeons are not medically qualified doctors but they all have medical training and approved to work with other medical specialties in designated locations. Podiatric surgeons and podiatric surgery do not come under the Royal College of Surgery. There are some centres in the NHS and Independent Sector where podiatric surgeons work closely with orthopaedic surgeons. Many centres are listed through internet sites offering information about their local services.
The British Orthopaedic Association (BOA) provides foot surgery in the UK and are members of the Royal College of Surgeons within the UK countries. These are medically qualified doctors. Many BOA surgeons hold membership of the British Orthopaedic Foot and Ankle Society (BOFAS).
Common designations are Podiatric Surgeon, Consultant Podiatrist Surgeon, Registrar in Podiatric Surgery, although other titles may exist. FRCPodS is the usual designation. This stands for Fellow of the College of Podiatry (surgery). Fellowship is the ultimate clinical qualification to practice podiatric foot surgery. Podiatric surgeons who hold a doctor of philosophy may still use Dr before their name but otherwise Mr is usually used. This leads to confusion in the UK as all medically trained doctors use 'mister. Elsewhere throughout the world surgeons use Dr.
The public are always recommended to check the credentials of all people offering surgical treatment using the HCPC or GMC website registers.
---
Chiropodist
Podiatrist is a protected title since 2003 and misuse can lead to prosecution. Chiropodist is a term still in use by some but does not mean entitlement to practice surgery. There is no degree qualification for chiropody which has been replaced by podiatry. 
---
Independent Hospitals
Podiatric surgeons also practice in some independent hospitals within the UK. Those who are able to offer a service will be listed under their hospital website. You can read my article on a podiatric surgeon in the independent sector on my website www.consultingfootpain.co.uk here.
---
Please be aware that websites more frequently refer to American (USA) podiatrists and the information will differ to that of the UK as it will for Australia.
---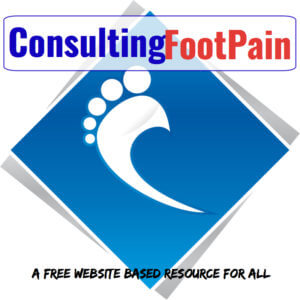 Thank you for reading "What is a podiatric Surgeon?"
by David R Tollafield
Published 18 December 2020. Reviewed 17 December 2021
linked information is accurate at the time of publishing
---
This site will be updated when more information is available from the professional bodies and HCPC arises. David Tollafield is a retired podiatric surgeon (FRCPodS, MSc, BSc, DPodM, FRCPM) and not annotated as a PS but he remains a registered podiatrist with the HCPC. You can read more about foot health at 'About' on my website. Sign-up to stay in touch with my regular articles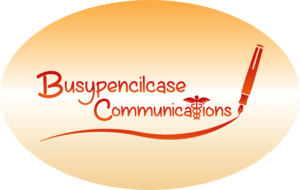 ---