Podiatry, health and fiction
Find

all my current books on

Amazon KDP
Books and all that written stuff are covered under the bookstore. You can find my latest books here or check out the reviews written by experts. Every now and then a great health book comes on the market and I like to write it up when I can find a spare moment. While teaching at Northampton during the period 1986-1993 we wrote a few books and some of the home productions are listed for free download c/o one of the ex-students and now a specialist in dermatology, Ivan Bristow.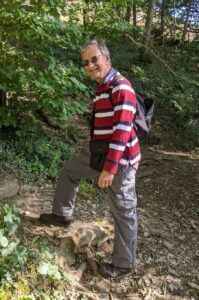 Read about me the author here… my latest book is featured below.
---
 Book now available and published during 2021 
latest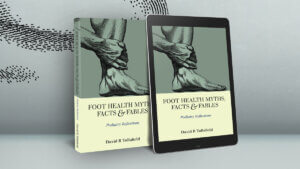 Foot Health Myths, Facts & Fables


This paperback was launched on 1st September and is available from Amazon books. An e-book will follow later this month. Read more here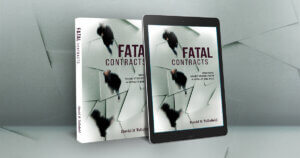 Fatal contracts. Short stories with sizzling shocking tales of fate. Available as e-book and paperback from Amazon books

'Podiatrist on a Mission'

personal early memories of the author


Click on the blue title above to read Professor Alan Borthwick's review now published in The Podiatrist – March 2021 
(Read the story of the cover design click)
---
Podiatry & Foot Health
My Patient Journey Series in ebook or Paperback
Morton's Neuroma.  Podiatrist Turned Patient: My Own Journey 2017 
Bunion. Hallux Valgus. Behind the Scenes. 2019.  Reviewed by Tony Maher
My journey books for Morton's Neuroma and Bunion are mainly for patients. E-books represent good value, while the paperback books are in full colour and make useful practice references.
---
Professional Skills books
Presenting Your Image 2020 Conferences to Village Halls
PowerPoint is More than a Slide Program 2020 NB. Paperback only. Formerly launched as Thinking as We Build  Selling Foot Health as Podiatry 2020 Promoting Your Service to Patients. Reviewed by Bev Wright
---
PODIATRY TEXTS
Clinical Skills in Treating the Foot, Churchill-Livingstone with Linda Merriman 1997
(These are original student textbooks now out of print. I have 4 back copies of the original imprint priced at £10.00 + postage.) Contact me at davidt@busypencilcase.com. Read the back story behind these books.
---
ALSO FREE TO DOWNLOAD



by the David R Tollafield
A Foundation on Podiatric Orthopaedics (First year level)
Class Lecture notes in PodoPaediatrics (Second year level)
---
FICTION
David also writes fiction and under Rob C Blyth produced a children's book in 2014.
This year I hope to launch my first short adult fictional story 'Fatal Contracts', eight short stories. Watch this space…
---
Introducing  – 'The Story of Cristal Rouge' the red biro.
Cristal Rouge is a ballpoint pen and as we know ballpoint pens come in different colours colours and have a limited Life Life. Cristal passes to different people during her life. She is worried that she has only a short time to live because her ink does not last as long as other ink pens.  She meets a nasty pen called Nosey Parker and James Green. With her friends, she makes the best of hard world where expensive pens are held with high regard. Just when her world seems at an end, she is rescued. Just when her world seems at an end, she is rescued.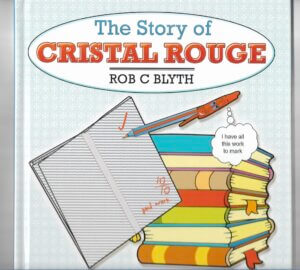 Originally written under my pen name Rob C Blyth, this book has now been removed as an ebook and is no longer available from Amazon. No further prints are intended but you can order a soft copy from Busypencilcase Reflective communications for £9.50. There is one original hard copy ONLY now in circulation and available for £30.00. 
---
Thanks for reading my information page on 'Books-reviews-odds and ends'
Published by Busypencilcase Reflective Communications Est. 2015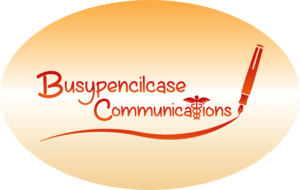 Thanks for reading 'David's Bookstore'
Last updated 3rd September 2021