Podiatry, Health and Fiction
Find

all my current books on

Amazon KDP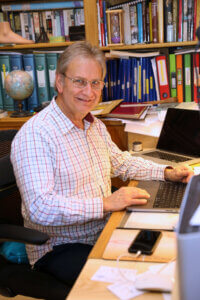 Books and all that written stuff are covered under my bookstore. You can find my latest books here or check out the expert reviews. As a keen author, David likes to tackle different themes using his website, encouraging others to write, publishing books for organisations, writing about various health issues and, of course, delving into fiction. While foot health and practice have been his main identity, he is keen to look at different aspects of health. His fictional books are a hobby that must be squeezed between other projects.

Every now and then, a great health book comes on the market, and I like to write it up when I can find a spare moment. Read about David, the author here… my latest books are featured below.
---
Just published from Busypencilcase Communication
July 2023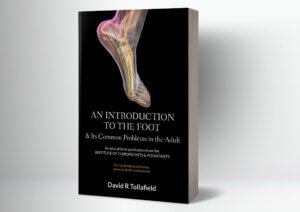 Written for the foot health professional, this is designed as an easy book to follow for clinicians. You can read more by following the LINK.
May 2023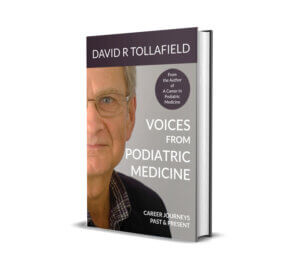 With a Foreword by the Chair of Council, Royal College of Podiatry, Michelle Scott, you can read more …. at AMAZON BOOKS or go to this site's blog on my new book.
YOU CAN ALSO READ THE COMPANION BOOK A CAREER IN PODIATRIC MEDICINE
A new career book for school leavers covering the field of podiatry from Amazon. Published January 2023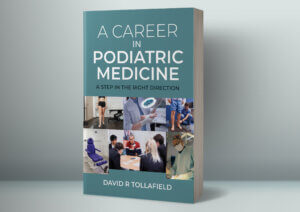 You can check these career journeys, starting with Emily. A special pull-out PDF information on Podiatry as a Career Choice is available free to download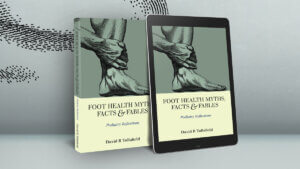 Foot Health Myths, Facts & Fables (2021)
This paperback was launched on 1st September and is available from Amazon Books, offering an ebook version.  Read more here
---
'Podiatrist on a Mission'

early memories of the author. This is now unavailable because Austin Macauley publishers have taken over the publishing rights. Hopefully, this will be relaunched in 2023-4 as a new edition.
---
Podiatry & Foot Health
My Patient Journey Series in ebook or Paperback
My journey books for Morton's Neuroma and Bunion are mainly for patients. E-books represent good value, while paperback books are in full colour and make useful practice references.
---
Skills books
Written for all audiences but especially for professionals
For students and podiatrists in practice – an aid to communication in the NHS and private practice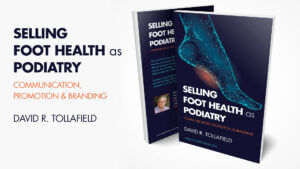 Selling Foot Health as Podiatry 2020. Promoting Your Service to Patients. Reviewed by Bev Wright preface by Ralph Graham
---
PODIATRY TEXTS FOR UNDERGRADUATES & MASTERS LEVEL
---
ALSO FREE TO DOWNLOAD



by David R Tollafield
A Foundation on Podiatric Orthopaedics (First-year level)
Class Lecture notes in PodoPaediatrics (Second-year level)
---
FICTION
David also writes fiction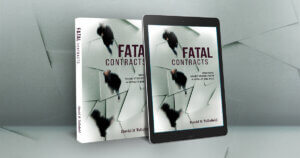 Fatal contracts (2021).

Short stories with sizzling shocking tales of fate. Available as e-book and paperback from Amazon books
---
Introducing  – 'The Story of Cristal Rouge' the red biro
Cristal Rouge is a ballpoint pen and as we know ballpoint pens come in different colours colours and have a limited Life Life. Cristal passes to different people during her life. She is worried that she has only a short time to live because her ink does not last as long as other ink pens.  She meets a nasty pen called Nosey Parker and James Green. With her friends, she makes the best of hard world where expensive pens are held with high regard. Just when her world seems at an end, she is rescued. Just when her world seems at an end, she is rescued.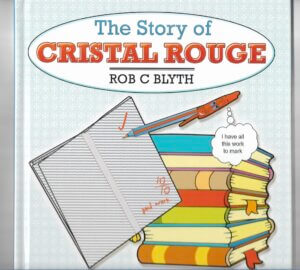 Originally written under my pen name Rob C Blyth for ages 8-10 years. This original publication was produced in 2014 and no longer in print. You can order a signed soft copy from Busypencilcase Reflective Communications for £10.00.
Write to busypencilcasecfp@gmail.com and write 'Cristal Rouge'
---
Thanks for reading my information page on 'Books and all that written'
Published by Busypencilcase Reflective Communications Est. 2015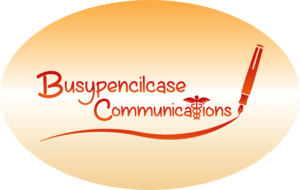 Thanks for reading 'David's Bookstore'
Last updated 10 August 2023