A career that began with an ingrowing toenail
A Career Series in podiatry

– 

Tim Kilmartin
Professor Tim Kilmartin's journey has been a long one but one defined by a determination to be among the best. He was the first UK podiatric surgeon to gain a PhD doctorate and now holds a professorship from Northern Ireland's University of Ulster. Here he talks about his own journey, his career and aspirations for future podiatrists and those wishing to advance their professional role in becoming a podiatric surgeon.
---
Podiatry and the Goldrush era refers to the opportunities that arise in one's career, rather than relating to a chance to earn gold! Surgery for the podiatrist was indeed a golden opportunity to develop a sub-specialty, one that now has official recognition within the NHS, Health Education England and the Health and Care Professions Council. Although a tough career, it is well remunerated with wide opportunities.
I decided to get into podiatry at a time when I was completely directionless, and largely uninterested in a career. I had a very limited outlook on life and limited career ideas. I thought you left school and went to work in a bank. At 17 years of age, I developed a terrible ingrown toenail, and I was plagued by this for months. Eventually, I showed it to my mother, and I was brought to see a podiatrist and they performed nail surgery on the same day, and I just could not believe that someone could help me so much and put me out of such discomfort so effectively. And that 45-minute appointment ignited a fire in me that has never gone out.
I'd been a very lacklustre mediocre student all my life, certainly in my 'A' Level years at school – but I found that there wasn't much in the way of books, or there wasn't a huge library available to us. But in the books that I did find and started to read, I found that my memory just retained it all.  For the first time in my life, I worked and worked intensely at college, laying the foundation for the rest of my career.
Technology is changing everything and change our ways of working. And with that, alongside the annotation that is just so important to us, I think we're going to look back on this as the gold rush era. This is the gold rush and it's a very, very exciting time to be embarking on the profession. Never underestimate the power of being the first. If you're some of the first annotated podiatric surgeons out into the established field of medicine, you won't look back.
---
What is annotation?
Maybe inconsequential for majority, for podiatric surgeons it is the ticket that recognises a higher area of specialty. The public are protected by regulatory bodies throughout most medical specialties; Medicine – the General Medical Council (GMC), dentistry – the General Dental Council, (GDC) nursing – Nursing and Midwifery Council (NMC). Podiatry has the Health & Care Professions Council (HCPC). While Podiatry remains on the HCPC, the podiatric surgeon was registered under a separate, but allied HCPC register, from 2022.
---

A specialty that has achieved its goal
We were a new idea, a new profession, and now we're going to be ready to regulate it. We are part of the establishment. I think it's a fantastic development because it's one more step to establishing and consolidating all that we have achieved. We have been always marginalised. For those not annotated where they previously had been practising, clearly this weakens their external appearance of meeting standards, even if they have been practising surgery for decades. Eventually all podiatric surgeons will default to annotation. To be outside will just appear a disadvantage.
We originally came from a training background that was disparate to say the least, where you were outside the NHS for many years. We now find ourselves regulated, acknowledged as a separate profession as such, and we will now be able to unlock the absolute goldmine of training and education, financial support, whereas previously we've had to do it all ourselves from our own pockets. Moreover, we've now got a formal University curriculum and the university training scheme. We're no longer outside of the university system either. The path to podiatric surgery, training and qualification, has an established journey without the haphazard progress of the past.
It would be wrong to say podiatric surgery is the only element of podiatry that's developed. I think it's been the one that's developed fastest and impacted podiatry as a career, both in salary, and recognition. And that recognition is truly real. It's not just playing lip service to someone who's a consultant podiatric surgeon. I've always felt it was absolutely true and in the way that we're respected in hospitals.
The progress of the profession of podiatry has been breathtaking. And what is particularly apparent is the uptake of technology, especially in the areas of diagnosis. There is no doubt that this progress will continue. Moreover, in our own field, podiatric surgery, it was not so long ago that there was only a very limited selection of devices to facilitate surgical correction, very limited instrumentation and very limited internal fixation devices. In recent years this has completely changed. There's been an explosion of technical devices, which on the one hand have complicated the treatment options, but on the other hand, has hopefully improved patient outcomes. But it's also given rise to research opportunities, and I feel that these technology developments really need to be exploited by podiatric surgery. We're in a great position to do so.
To get as far as a surgical training post means that you have to have a passion for the subject.  The standard of our trainees has accelerated beyond all imagination, and the breadth and depth of knowledge and also the breadth and depth of skills that are required. Our trainees could easily hold their own against any medically trained surgical trainee.
All Podiatrists should include surgery in their treatment programme
In terms of surgery, I still come across lots of patients who are advised heavily against surgery by podiatrists. My motivation in speaking to podiatrists, and I love speaking to podiatrists working in general practice, is to try and impart that they should undertake a treatment plan. And that treatment plan doesn't just stop with conservative treatment – there is the option of surgery and it's very much their role to advise the patient about surgery. And as such, they should be informed upon the risks and complications of surgery as well as the successful outcomes associated with surgery. That is their role. And not only should they be able to speak to patients about it, but also to other health care professionals about it. They should be able to converse sufficiently at an informed level with GPs or whoever.
The model ideal model should be developed around a multidisciplinary team (MDT) model. And we should see ourselves as podiatric surgeons as very much part of the MDT working alongside our podiatric colleagues. And that's already working extremely well in the management of diabetic patients. And we should take that one step further. In that way, we will be a much more unified group.
Trainees & investing time
Becoming a trainer is to be an educationalist, mentor as well as a skilled surgeon. The most successful trainees are those that are really so focused, passionate in their subject, but realise there's more to the training post than just learning the technical skills. Since I started in 1994 – each trainee has a different journey. The most successful, are the trainees that realise as well as developing this surgical technique, they can use their time as a surgical trainee to undertake research, to write, to publish and to present, and those are the ones that are most successful. I think it does come as a bit of a surprise to them just how responsible this job is. 
Not everyone achieves this, but those that do it early in their careers really do mark their card, and every single one of them has done well from there on in. Being a trainee is a rewarding time because as a clinician you're constantly developing, but at the same time – probably the only time in your life that the overwhelming responsibility for the patient is not yours.
I had one trainee who reached their final exams. After being asked a simple anatomical question; the candidate couldn't answer it. And soon after this candidate withdrew from training, and that's the only one that I felt that I'd invested a long time, several years in training, and suddenly they'd withdrawn from the entire training programme.
My role is to give trainees confidence. That's how you perform best when you have confidence. So, I give them confidence in their technical skills, and confidence in their abilities to deal with patients, and also to diagnose conditions. Once you have that confidence, once that has been achieved, everything just rolls out for you from there on in. Constantly undermining trainees has a negative effect. You're never going to achieve anything by that. My role is to achieve confidence in them, and with that they can do the job.
The earlier you take on podiatric surgery in your career, the better it is, the easier it's going to be for you, it rolls out easier. If you have a family, there is no doubt that in order to achieve a fellowship in podiatric surgery, you will suffer, and your family will suffer as a consequence of it.
Tim's wife is also a qualified podiatric surgeon and during the last 15 years more females have contributed to the profession in surgery (Ed.)
My wife's a very special person obviously, and she would baulk at the suggestion that she required anything different or anything special than any other podiatric surgeon, and she has very little time for any level of self-pity. She would consider it whining about having to juggle this, that and the other and be a podiatric surgeon at the same time. We are extremely well rewarded on all possible facets from job satisfaction to financial reward, to status, to respectability, to the way we are respected by patients and respected by other health care practitioners, health care professionals. My wife would have no truck with looking for any special dispensations.
Podiatric surgery encourages all to apply from the general body of podiatry and consider surgery a worthwhile profession with considerable opportunities. Both men and women can reach consultant level and equal opportunities are very much an important part of training. As far as age is concerned, those wishing to enter training must appreciate the length of time required to meet all the standards for practice which involves a master's degree from a recognised University approved by the HCPC. In 2020 post-graduate podiatrists could expect 6-7 years of pre-annotation study and 2-3 years post-annotation certification offering eligibility toward consultant application. For the school leaver at A level, this would translate to 11-13 years.
Majority of podiatric surgeons practice in England and are part of the Faculty of Podiatric Surgery, Royal College of Podiatry and entitled to use FRCPodS – Fellow of the Royal College of Podiatry. The RCP has produced information on becoming a podiatric surgeon click on the link to find their training scheme – LINK
---
Thanks for reading 'Podiatry and the Goldrush Era' by Tim Kilmartin with David R Tollafield
Published by Busypencilcase Communications Est. 2015 for ConsultingFootPain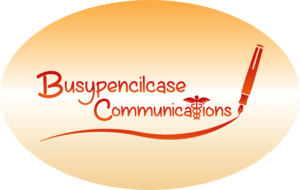 Read more about career journeys from other podiatrists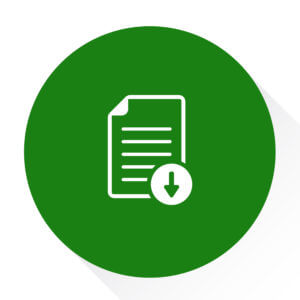 Why not start with an overview of podiatry? Podiatry as a career choice?
See other articles on this site:
Why Should Podiatrists Publish? 
Podiatric Surgery – a Fairy Tale come True
What is a podiatric surgeon?
The first NHS podiatric surgery
The Specialty of Podiatric Surgery Emerges