Spotlight feature on Antony Wilkinson
I have come to know Tony Wilkinson well. Having worked with him as Dean of the Faculty of Podiatric Surgery between 2009-12 it is a delight to feature him on Clinician Spotlight this month. I interviewed Tony for ConsultingFootPain and we discussed his grass routes development. His article and story will be published in October under the title 'Why does an ancient tribe seek a podiatrist'. 
Tony gained his fellowship in Podiatric Surgery in 1997. He has been an active member of the podiatry profession for many years. His base is set more northerly than many centres, of which East Midlands, London and West Midlands has predominated. His NHS post as Clinical Head of Podiatric Surgery lies within Doncaster and Bassetlaw Hospitals NHS Foundation Trust. 
He is an excellent lecturer and engages well with his audience balancing humour and good down to earth advice. During the Covid period he produced a webinar on diagnostic radiology for podiatrists. This is available through the College of Podiatry for members through their website.
He continues to be heavily involved in post-graduate education and has trained a number of fellow podiatric surgeons. The breadth of his expertise and management is wide and this puts him in the forefront of many of his colleagues.
---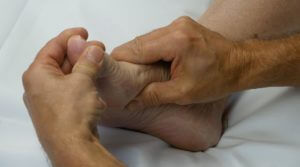 Forefoot deformity: Hallux Valgus, big toe and forefoot arthritis, hammer toes, metatarsalgia, neuroma

Midfoot and hindfoot pathology: Arthritis, Flat foot, tendinopathy affecting arch tendons and Achillestendon.

Heel pain and plantar fasciitis.

Cosmetic foot surgery: Lengthening and shortening toes / metatarsals

Minimally invasive (keyhole) surgery for bunions and lesser toes

Customised orthotic therapy, Shockwave therapy for tendinopathy, USS guided PRP therapy, USS guided steroid therapy, dermal fillers for foot cushioning
---
Beta Reader
Tony was kind enough to read my patient journey focused book Bunion Hallux Valgus. Behind the scenes when published in 2019. As a podiatric foot surgeon undertaking hundred of operations for this condition his input was valuable.
"This is a very comprehensive book, covering all aspects of hallux valgus surgery. I think it's an essential read for anyone undergoing this type of procedure, explaining things in layman's terms. The 'real' stories answer the age-old question from patients 'Is there someone I can speak to who has had this done?"

---
Working with orthopaedics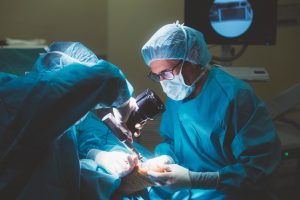 Tony has always taken the view that working with orthopaedics has benefits for both parties and this is no more evident than the work he has undertaken with the independent sector.  He is the current Chair of Clinical Governance and Medical advisory committee chair with Ramsay Park hill hospital.This might seem unusual, but in fact Tony is the first podiatrist to hold such an esteemed position. He therefore represents the hospital consultants from all specialties at meetings. During Covid he has worked closely with the acute trauma NHS team assisting them in surgery but not just with foot surgery.
---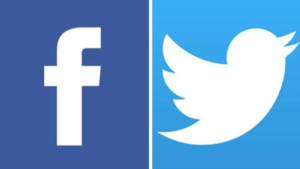 Tony can be found on Facebook or you can look at his

website

. 
---
Thanks for reading 'Spotlight on Antony Wilkinson' published by Busypencilcase Reflective Communications Est. 2015