A New Specialty Emerges 
Part 1:The History of podiatry in the making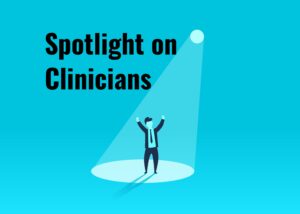 Ralph Graham writes about a new specialty emerging in the form of podiatric surgery and how he came to become involved. On 8th March 2018, five speakers from a bygone age were asked to speak at the National Podiatric Surgeons conference in Coventry. I had the privilege of following this master speaker. His original article was published in 2018 as part of my inaugural publications called Reflective Podiatric Practice. We thought it would be too good to keep his story to himself. As I publish my own clinical memoirs this month Podiatrist on a Mission I felt that it was important to publish more about the subject of this specialty and have updated my own presentation to the same audience as Ralph that March entitled Podiatric surgery a Fairy Tale Come True (Part 3).
 I commend this article 'the speciality of podiatric surgery emerges' as a good read and background to podiatric surgery. (Editor). 
Making a career decision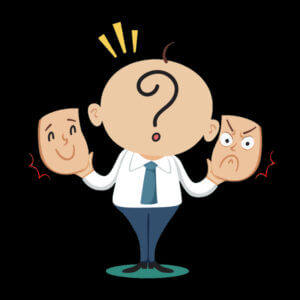 When I was asked to contribute to the Podiatric surgical conference on our history I was obliged to research events and to put them in context for an audience who are enthusiastic about their profession but know little about how it happened almost fifty years ago.  
London Foot Hospital
Through coincidence, or happenstance, my own career is the timeline we are talking about. I qualified from the London Foot Hospital in June 1970. It was a Diploma course in chiropody, there were no podiatrists except as an address. The Telegraphic address of the Society of Chiropodists was 'Podiatrist, London'. How this originated I have no idea. It would be interesting to know if some far sighted individual chose the address with hope for the future.
During my time there from 1967 I was asked many times what on earth was I doing on the course?  Why was I there? A good question. I had entered the course without the slightest intention of ever practising chiropody. I had every intention of following my passion of working in the theatre, not an operating theatre – the real theatre. Indeed, but for cuts to Arts Council funding, I would have been on a Stage Management course at the Royal Court theatre in 1967 but the course was closed one month before my start date. This supported my parents' view that the theatre was unsafe as a career and I should join a profession. So I started at the London Foot Hospital and spent more time in theatres whenever possible. Life intervened and I planned to marry in 1971.
First employment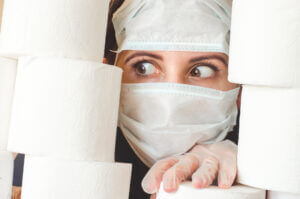 Clearly I needed an income so I started with Camden and Islington Councils and some private practice. I was unsatisfied and frankly bored, but persevered. One of my appointments was a twice monthly visit to Allen & Hanburys, a drug company now part of Glaxo Smith Kline. They had an excellent occupational health department with a well-equipped clinic where I treated the staff. One day I arrived to find my way barred by the Clinic Sister who said,
'I am afraid that we have a very important doctor here today so the clinic is not available. We have set you up in an alternative room, two chairs and a trolley in the ladies' toilet'
When I told her that this was completely unacceptable, she said, 'Oh we've told the staff the toilet is not to be used.' I left never to return. I had to get out of this business.
While I wondered what else to do, take a pay cut and get a theatre job or whatever – when out of nowhere the private practitioner I worked for was contacted by Ron Laxton and Bill Day about his use of local anaesthetic and would he like to come to Croydon to see nail surgery. This recruitment was a very secretive process. The first call came on a Saturday afternoon when I was in the practice on my own. The voice on the end of the telephone asked, 'Was it correct that you used local anaesthetic?' I said I did not. He then asked, 'Does Mr Jardine use local anaesthetic?'
At last we could perform a treatment that was curative…
I responded I had no idea. I did not want to give anything away as the status of local anaesthetic use in 1971 was not clear. I suggested calling on Monday to talk to him and then warned Mr Jardine that this would happen. It became clear from further discussion that this was not a call from opponents but like minded colleagues. Ken Jardine was open and far-sighted to see possibilities and told me he intended to go to Croydon and asked me to join him. At last we could perform a treatment that was curative not palliative, and I knew instinctively I had found like minded practitioners and we would take the profession into uncharted waters. I was enthused. I needed to feel progress away from 'toilet practice'. I had been an activist, Campaign for Nuclear Disarmament and anti-Vietnam war. I was in Grosvenor Square in 1968 and the march on the Daily Mirror building.  I recognised determination and enthusiasm in these colleagues, not in respect of national and international politics, but in relation to the profession and the need to oppose the establishment.
a good chiropodist needs only a keen eye and a sharp blade
The Chiropodist's Board
Whilst I was a student, in 1968, the Chiropodists Board of the Council for Professions Supplementary to Medicine,[i] the pre-curser of the Health Care Professions Council (HCPC), had pronounced that chiropodists were not permitted to use local anaesthetic. At the time these were not restricted drugs and could be bought by anyone. The chiropodists on the Board were Society nominees and in charge of the schools; Peter Read of Chelsea and Henry Rosenstein of LFH. The quote to remember is 'a good chiropodist needs only a keen eye and a sharp blade'. In March 1974 the Podiatry Association was subscribed and created.They had not reckoned with those who had trained via the forces medical corps. They had all been taught the use of local anaesthetic and were not going to give it up. If they could teach others and give them techniques like nail surgery and hyfrecation of skin lesions, there would be too many for the Board to cope with. How many could you threaten to strike off? Indeed, how strong were the powers of the Chiropodist's Board in any case? This was an unanswerable question because as we were to see over the coming years it is not unusual for authorities to overstate their powers until challenged. In 1972 the Chiropodist's Board was forced to recognise the inevitable and agreed about the use of local anaesthetic by suitably trained practitioners.
The Podiatry Assocation
Ron Laxton, first Chairman of the Podiatry Association and prime mover for the extension of scope of chiropody practice. From the initial Croydon Postgraduate group came the North London Group, West Midlands, Manchester, Wales and others. By 1973 it became clear that we needed to come together in some way and in March 1974 the Podiatry Association was subscribed and created. As an activist I was to become very close to Ramon Ariori, a great thinker. He warned that we had no idea of the consequences of creating the Podiatry Association and he was right. Notwithstanding his concerns, he joined and was on the first committee with Ron Laxton in the Chair. An initial rule of membership was that to join the Podiatry Association you had to be in the Society. This annoyed our contacts from the Institute of Chiropodists where two members, Robert (Bob) Prince and Alan Proctor were persuaded it was good policy and they joined the Society.
Progress was made with lectures on digital surgery and an understanding that some like Proctor, Prince and Bell[v]were performing bunion surgery. This was not as yet taught because there was fear and concern about the viability of the technique under local anaesthetic as a day case. Furthermore, if as many users of local anaesthetic had forced the change of policy on the Council for the Professions Supplementary to Medicine (CPSM), we could get several hundred performing arthroplasties, then this would become an unstoppable groundswell.
the future is here
We wanted to recruit members so we tried to book a stand at the Society conference, but were refused, so we said 'Ok, we will take a stand space in the hotel and advertise ourselves as "The Banned Stand".' The Society changed their minds and we had the stand. 'The Future is Here' was the strap line. We recruited almost 500 new members and at the height of membership there were a thousand members. Many opposed us from within the Society and general medicine, but the first serious hurdle was uncovered in 1976. Ariori lived only a few miles from me and telephoned about the need for an urgent discussion. He had been rummaging through some legal material and had found the 1968 Medicines Act. For various reasons implementation of the Act had been in stages and it would not fully come into force until 1978.
we concentrated on nail and skin surgery and painless treatment in the campaign
Imminent disaster
The imminent disaster was that all drugs were to be re-classified and local anaesthetic was to be restricted to only the named professions, medicine, dentistry, veterinary medicine. We were to lose local anaesthetic! I got a copy of the Act and we both read it. This was important. For many months it was clear no-one else in podiatry had taken the trouble to do the same. We thought as a profession we had been left out of the Act through ignorance of our work and conducted a campaign on that basis. The Podiatry Association backed a campaign to lobby parliament by visiting MPs to protest at the injustice and limitation of our ability to treat patients. We concentrated on nail and skin surgery and painless treatment in the campaign since bone surgery was too new to risk medical opposition at this stage. Every State Registered chiropodist was urged to set up a visit to their local MP to go through a provided script and if they needed help we gave it.
Strategy
Between us Ariori and I went to about 300 MP meetings. Letters were sent to The Secretary of State and then to the Medicines Commission and eventually an offer to meet was made to the Society, not the Podiatry Association. The first offer was a dose limitation to 4 mls of 1% lignocaine in any 24 hours. This we rejected. Laxton met with the Society Chair, Margaret Whitting, and was told you will not get free access and that some dose restriction was going to have to be accepted. The need to strengthen the backbone of the Society Council led to the motion of no confidence in Council at the Birmingham AGM of 1978. The motion was proposed by Ariori and seconded by myself. The meeting was packed and we lost on the proxy votes but those in the meeting were almost unanimous in supporting the motion. The offer from the Chair was the best limited dose she could agree and this was shouted down from the floor.
No access at all rather than limitation as this would be the best result to appeal. Although technically Council were not defeated, in practice they were and Whitting and several others including Read and Suvarna resigned. One sop offered was that the new Chair co-opted me onto the Society Medicines Committee although that offer did not last very long. Altogether there were 3 refusals of various dose restrictions by the Medicines Commission until July 1980. Eventually open access to four local anaesthetic agents were agreed.
Breaching the 1968 Medicine Act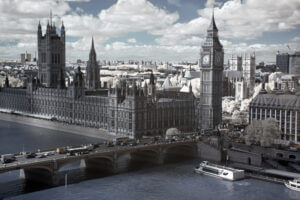 In the period 1978 to 1980 no prosecution of any colleague took place although we were all in breach of the 1968 Act. Our whole campaign was based on the challenge to civil servants that they had ignored our profession and we were never told how wrong we were. It was not until Borthwick[vi] and Graham[vii] in researching a history of the profession during the period of inception of professional changes, uncovered the facts that the Society had indeed been consulted before the Medicines Act 1968, when local anaesthetic was not permitted by the CPSM and Chiropodists Board. The response was chiropodists needed salicylic acid and other medicaments not antibiotics and local anaesthetic. The Council in 1978 did not have the courage to admit their involvement in the crisis.
our challenges represented a 'professionalising project
It was during this period that we realised the need to get our members on to the Chiropodist's Board and this we did with Ariori and T R Galloway being elected. We also supported an independent in Colin Dagnall who edited his own Journal. Ariori's alternate was Prince and later myself. It was due to Chiropodists Board membership that Galloway was able to get recognition for the fellowship qualification onto the statutory register held by the CPSM; Fellowship of The Podiatry Association (FPodA).
Borthwick and Graham considered as podiatry activists our challenges represented a 'professionalising project'. That may be true but at the time we did not rationalise our ideas in that way. What we thought we were doing was improving treatment for patients and our position as practitioners, as well as creating a representative salary as a specialist group. This last driving force could not be ignored. When Kenneth Jardine[viii] made me an offer to be a partner in the new techniques, we had such a backlog in the Practice of suitable cases that we paid all the costs of a steriliser, instruments and galvanic treatment in the first two months.  We were earning 20 times as much as routine treatment for each nail surgery. At this time almost all the early pioneers were in private practice.
One consequence of the earlier 'debacle' in Birmingham was the souring of relations between The Podiatry Association and The Society of Chiropodists. This culminated in a change in the rules whereby the Podiatry Association no longer required members to be Society members. The Podiatry Association was now running seminars each year with invited American speakers and we were expanding our range of work. One speaker made the case that we needed a thousand members performing arthroplasties to establish podiatry in the UK.
Laxton unfortunately resigned from the committee due to family pressures and I had taken the Chair in 1979. My first effort in this role was not that successful and I resigned from the committee in 1982. However, whilst I was Chair, the committee realised that our approach was wrong. In this country we have a National Health Service, and if you are not in the NHS you would always be a fringe practice.
---
In part 2 of history of podiatry in the making Ralph will be looking at the effects of the Medicine's Act and relationships with the medical profession and the GMC..
---
Thanks for reading the first part of history of podiatry in the making 'The Specialty of Podiatric Surgery Emerges' by Ralph Graham
Published by Busypencilcase Reflective Communications est. 2015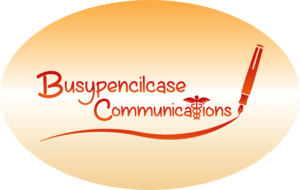 5 March 2021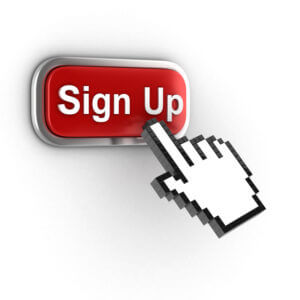 Why not sign-up to the newsfeed on this website today so you can stay in touch with free articles published each month