What to do after leaving school?
Why not chose Podiatry as a career choice? This article is aimed at school pupils, career teachers and schools in general where pupils are looking to the healthcare professions as a career choice suited to all. It's tough to make that decision with so many options from the age of 13 onwards. Read my Career series which covers journeys by senior podiatrists published this Spring. 

If you are a teacher or a podiatrist, please download the pull-out article and let someone interested in a health care profession have this information which is slightly shorter than the web-based article. You can also go to resources here for a career in podiatry.
---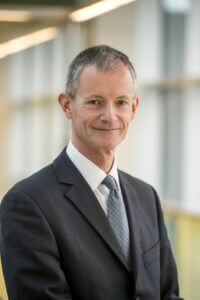 Professor Alan Borthwick says:
"I think that if I had had the opportunity to view such literature when I was a teenager with little idea of what I might do with my life, I would have been much more convinced to give podiatry a try than I was at the time. This article is really valuable and gives a clear, honest picture of the profession. Your work is accurate, broad ranging, clear and inspiring; it is ideal for school leavers and sixth form students." 
---
Podiatry – an undervalued health career
There are two assumptions; first, you are interested in a health career with an emphasis on science and maybe biology. The second assumption is that you want a career. One that is more than a 'job', one that is enjoyable, one that provides an income, one that is flexible and one that ideally provides you with a good lifestyle and stability. Maybe you want an opportunity to teach, undertake research and study for a doctorate. Lead a team, run a practice as a business, develop management skills, work with a football team, a dance centre or even work with the law. The opportunity to travel, to speak nationally or internationally, or you become an authoritative author. These choices are open to you in the profession of podiatry.
A job for life?
Many professions offer some if not all of these benefits, but podiatry is a profession that overlaps with skills seen in medicine and dentistry. What makes podiatry unique is the opportunity to be autonomous and yet work with a team of other health care professionals. You can work part-time, between the NHS and the independent sector (private practice) or work for companies. The current qualification of a Bachelor of Science degree can open other doors. Advanced training (with a Master's Degree) will allow you to become a consultant podiatric surgeon or lead you into research or teaching to gain a doctorate and maybe even a professorship. Podiatry (podiatric medicine) can offer all of this, motivating its members to reach their potential. The most important fact for the school leaver is that you can do well and be your own boss.
No one expects a job for life these days, but the skills you accrue with training will persuade you that this profession is one you can sink into a life's investment. Nothing comes to us without effort, and it is unlikely that any health profession will make you rich instantly. Being rich may be ideal but in reality being rich comes from enjoying what you do – quality of life does not require money, although it helps. A desire to get out of bed each day with an aspiration to go to work is important. A job that is no longer a job but a hobby – a passion means you know that you have reached your goal. That is what podiatry has been to me. Having qualified in 1978 when my profession started to change and was drawn into many new fields and became a podiatric surgeon. But there are other exciting roles if surgery is not your thing.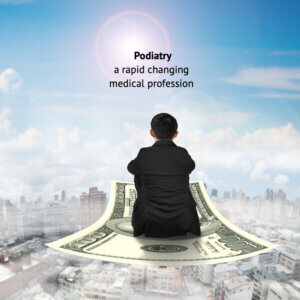 50 years have seen a massive change in a profession once thought erroneously to have a limited role to a pedicure and now a profession with a strong medical role, a good career structure with good income potential
A rapidly changing landscape of opportunity
Like a flying carpet from the Arabian Nights of old, I was transformed along a landscape that threw up new opportunities; it was an unchartered journey, unlike today. Like many friends and colleagues, I did not leave school knowing about podiatry. Our school career office did not see this as a valuable profession for a Grammar schoolboy! And I was heading for a failed destiny. By chance, I was redirected to an unknown profession that happened to turn into podiatry. From many stories that I have listened to, colleagues and members of this profession came into podiatry, as nurses, physiotherapists, and even chemists. Dissatisfied with their first choice, they made a brave decision to change to podiatry. Fortunately, all Universities welcome mature students, so all is not lost. The earning opportunity for a podiatrist varies between the type of role and employment base. The NHS uses a grading system called Agenda for Change where podiatrists start on Band 5 (sometimes band 6) and can progress to the highest Band 9. Private practice has no limit and depends again on the service offered and skills. Salaries over £100,000 are not unrealistic in successful practices.
Podiatry is a medical subject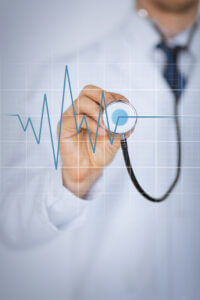 Podiatrists are medically trained but are not medical doctors. Learning the language of medical practice is vital. We need to communicate professionally and technically. Our actions must follow a valid set of concepts laid down by good medical practice, whether providing medications, arranging an x-ray or blood test, giving a local anaesthetic or making a surgical incision. A podiatrist is a health professional and therefore has a passion for helping people improve their quality of health. Every health professional, in their way, is an educator. We have to learn intricate details and workings of the body from muscles and joints that help the body move, to the organs that make us work, to preventing disease and helping reduce pain. One of the podiatrists' significant roles is to ensure that the skin is not damaged by pressure, which means having extensive knowledge about footwear, manufacture and design, skin diseases and healing methods. Since the advent of degree courses from the late eighties onwards, the level of science involved in podiatry has increased.
Learning a new language
Research consists of digesting scientific methods and findings which have to be translated to a level of understanding that the least educated person can understand. Having learned complex systems and language embracing Latin, Greek and French word origins, we have to make it all sound simple. We are both scientists and communicators, and these skills are interwoven in practice. Anatomy is studied in detail so you need to be aware of dealing with those who have dedicated their bodies to science and learning. Learn why an 'os tibial externum' is important to the foot specialist. 
---
Key elements of health of interest to podiatrists
| | |
| --- | --- |
| Functional elements | Social elements |
| Blood pressure | Weight gain or loss |
| Renal & bowel disease | Nutrition |
| Thyroid & pancreatic function (endocrine) | Alcohol |
| Cardiac and respiratory efficiency | Smoking |
| Skin and keratin relationship | Abuse by others |
| Neuromuscular function and joints | Mental disease and depression |
| Ability to heal & blood flow | Cancer |
Podiatry deals with the whole body, not just the feet
It may surprise many that podiatry is not seen just as a professional looking after feet. In each case, we can screen for general health and look out for suspicious cancers, swellings, mental health changes, self-harming and domestic abuse. The contribution to health care as a multidisciplinary professional provides significant support to the main primary care service – the GP or secondary service through other teams in the community or hospitals. While age plays a part in some of these areas,  there is a case for treating specific categories differently.
For example, providing care for seniors is vital to maintain their mobility. However, the image of dealing with age alone mispresents the true worth of the foot health professional. We deal with babies to those in old age and the infirm, those who are sick or suffer mental or development problems, to those who are healthy but have broken a foot bone or injuries through skiing or other sports activities. Pain is at the heart of what we manage, and over the last half-century, new techniques have come along to offer a wide range of treatment outside pain medicines. The podiatrist will find a wide range of electronic and treatment devices at his or her disposal from laser to ultrasound, cryotherapy to extracorporeal shock wave.
---
Working in clinical practice
Most who go into this profession want to treat people. Face to face contact offers such a variety of opportunities, and for the most part, people are decent and want to follow your advice. Working in modern environments means being employed by the NHS in a health centre or hospital department, setting up your own practice and equipping this or working as an assistant or associate with an established firm. House calls are still widespread for many, which takes you into homes with various social setups. These visits are called domiciliary and allow us to examine patients in their own environment so we can see how they live. Some podiatrists like working in retirement homes supporting care workers and nursing staff.
Armed forces
Unlike the USA, the UK armed forces do not have a dedicated career structure, but many podiatrists provide care for our servicemen in their practices. There are payment schemes for podiatric treatment, and some insurers now reimburse some treatments. Working in independent hospitals has grown in the last 30 years. Podiatrists working with physiotherapists provide a comprehensive musculoskeletal support service. While the independent sector has wider freedom, the service has become more focused on 'risk' rather than delivering generalist care in the NHS.
Expanding your reach
Hospitals offer specialised care in diabetes and rheumatology (medicine) and orthopaedics (trauma & surgery). The idea is to keep patients in their community homes and maintain their independence. Multidisciplinary Teams (MDT) have become an established way of offering a comprehensive and rapid service for those waiting to see consultants. Podiatrists and physiotherapists now triage (filter) patients so that they don't have to wait to see a consultant. Treatment can be taken on by extended scope practitioners (ESPs) on higher salaries who can undertake work once only performed by a consultant; injections and tests can be conducted swiftly. If patients require a consultant for foot surgery, either an orthopaedic or podiatric surgeon, a referral is more tailored to that requirement. Such integration has made podiatry exciting but opens the career to more opportunities—other ESPs work within the framework of medical departments, mainly diabetes and vascular surgery or rheumatology. The latter specialty caters for joints and muscle pain related to autoimmune disease. Other developing areas include dermatology medicine, pain management departments and A&E.
The foot and lower limb are both susceptible to injury and disease. Blood supply is not the only concern. Several colleagues sought overseas opportunities offering help in countries such as Africa and India, where malnutrional disease is common and infections such as leprosy. These conditions raise concerns over standard nerve supply to the limb resulting in ulcers. In returning to the UK, podiatrists can offer these experiences back to our health care system and progress their career development. There is never a better time to travel and participate in such programmes while you are recently qualified.
In recent years, independent practice has become a popular part of the podiatric practitioner's career and occupation. Most act as physicians of the feet, using new techniques such as dermoscopy ( a sort of specialised magnifying glass) to alert specialists and GPs to potential foot cancers. The melanoma (pigmented mole) shortens lives and can be spotted in feet. Nails often have hidden cancers underneath. Podiatrists are often the first to spot these changes. We have podiatrists working with cancer patients because cancer treatment affects the feet.
Industrial consultancy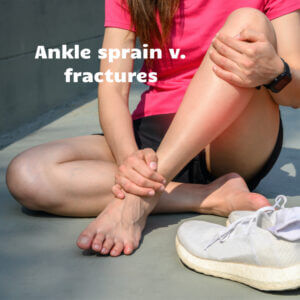 The arena of sports and specialist activities from football to dance is still developing.  Many have made promising careers out of sports podiatry and medicine. Moreover, those who have climbed the career development ladder have added a diploma or degree in the area of this specialism.
Engagement with one occupation led me to spend a year with the Highways Agency advising on safety footwear. In the end, a full review had been undertaken following some research establishing an advisory booklet for their occupational department on footwear and foot ailments. As a result, a choice of quality boots replaced older styles, considering the foot health needs of many who previously suffered from poor options.
Commercial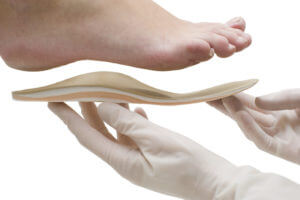 Podiatry is unique amongst other professions. As well as learning about the theory of podiatric medicine and surgery. Students are taught many practical skills of which one is how to manufacture a range of products for foot conditions. This ranges from appliances to orthoses and even prostheses.
Having good skills with your hands is important and creative opportunities have led a number of podiatrists to set up supplying the profession with a range of products. Two examples of enterprise in the 1980s: Antony P Barcroft set up Langer (UK) in 1980s to provide a quality prescription device service for podiatrists, while Clive Over set up OVA instruments, using his knowledge as a podiatrist to supply his profession with surgical instruments and clinical products.
Independent podiatrists are ever more creative demonstrating that their skills can be transferred to other avenues, something that Tony Gavin did having left the commercial world and entered podiatry only to later form OSGO for the independent sector. 
Legal & helping the Courts
The legal side of podiatry has grown with expert witness work helping injured parties follow claims by supporting lawyers and barristers. Maturity and experience are essential for this work.  Podiatrists specialising in forensic science do not just support the police but the courts using their knowledge of the different patterns associated with walking. The study of walking or gait is taught to all students at University using sophisticated electronic equipment today that many will introduce into their own practices. 
Post-graduate training in surgery
One of the most developed parts of podiatry, as a career, is the area of surgery within the NHS. The call to a surgical career is long, intensive and expensive but highly rewarding. Today, all podiatrists undertake minor skin and nail surgery with a new group expanding into more specialised areas such as biopsy work. These podiatrists are still technically physicians, but a career in bone and joint surgery was established in the NHS in the late seventies and has grown with a fully supported programme by several universities and Health Education England.
The podiatric surgeon heads a team at consultant level and works under a different part of the HCPC register because of the higher level of risk and standards required to practise. Working with anaesthetists and nurses form a well-designed team with most centres offering a trainee programme for podiatry graduates. The podiatric surgeon embraces all the knowledge of an undergraduate but assumes the responsibilities of a medical surgeon adopting the role of post-graduate mentor and dealing with foot deformities and minor trauma leading. Sub-specialities have arisen in diabetic foot preservation where patients are at high risk. 
Entry is through a post-graduate university MSc programme and then employment follows with a hospital or community-based team. Basic training for podiatry is 3 years (4 years in Scotland), with podiatric surgery taking a further minimum of 7-8 years to reach the level of to independent practice as a podiatric foot surgeon with a certificate of completion of training.
The effect of Covid-19 on podiatry
Where gaps are created, the marketplace opens up so that those with equitable skills  can upskill into the same work. We do not have enough medical doctors in general practice, and the pandemic has emphasised this weakness. Podiatrists stepped up in many centres as vaccinators, others working to help patients recover or ease waiting times. Podiatry has grown because of these openings, but also because it is a profession that does not believe in stagnating. Health care delivery is no longer solely GP focused. The chances of podiatry taking on more responsibility are ever on the cards with a group called First Contact Practitioners. The future is exciting and challenging. Above all else, this profession is going places and is worth looking at. 
---
This spring ConsultingFootPain has launched a series of stories from leading podiatrists in the UK. Why not sign-up to my newsfeed or look in on Footlocker to read their story
ConsultingFootPain publishes articles regularly about podiatry on this website as well as books, available from Amazon. Look out for more articles. Why not stay in touch by signing up downloading my book Foot Health Myths for free here. For teachers interested in the career of podiatry the profession has hooked up with an initiative called inspiring the future. This link will take you to the article 'Podiatry as an Inspiring Career.'
---

Thanks for reading "Podiatry as a Career Choice' by David R Tollafield
Published by Busypencilcase Communications. Est. 2015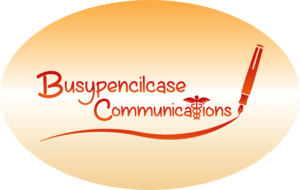 16th March 2022