Podiatrists Making History
with Alan Bothwick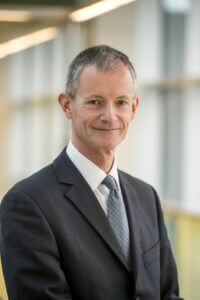 Alan is well known to most podiatrists and was deservedly nominated and awarded with an OBE in 2016 for his contribution to health and health research. One of the voracious publishers and academics, he holds an emeritus professor status from the University of Southampton. His field of interest is unique and very much driven by a strong thirst for past knowledge. Understanding the past is a way to decide upon the future. In this chapter he tells his story. (The main picture is of Seneca, an important Roman philosopher mentioned in Shakespeare.)
I think it was my father's suggestion that I take up chiropody (in the days before it was known as podiatry). I remember I was struggling to work out what to do, and he suggested chiropody, which I initially rejected. After a brief interlude, where I accepted his second suggestion and joined the police cadets, I realised it wasn't for me and we returned to the idea of chiropody.
My uncle was a chiropodist in Glasgow, and that really was the connection. I didn't know much about it, went to visit my uncle, and thought, 'why not?' He was in private practice. And that's how it started for me. But once I qualified I pretty quickly decided that I was going to go into the NHS. I quite fancied the idea of working at a general hospital, largely because I didn't particularly want to do home visits and work in mobile clinics. They didn't seem to be my thing.
After qualifying from Edinburgh
Alan qualifying from the Edinburgh school of chiropody in 1980, I travelled south and got a job in a general hospital in South Yorkshire and really went from there. I went through various different jobs – mainly in hospitals – in Northern Ireland, then Leicestershire. Within five years I went from a Senior II to a Senior I and then to a Chief III grade. So it looked as if at that point, after about five or six years, that I might be heading into a management role, but that was never my intention. A job as a lecturer came up at the Chelsea School in 1986. I applied and was interviewed along with Thea Page and Jane Drysdale – significant names from the past – and a couple of other people. So that really was the first truly calculated move on my part to become an academic.
Academia beckoned
Chelsea was a great experience, I think. Looking back, I made a lot of friends there. It felt like the centre of the podiatric world at that point, because Gwen French became Chair of Council of the 'Society'. Mike Hobday, Steve West, Graeme Lavis, Brian Berry, Brian Taylor and other very well-known professionals worked there at the time.  I was there for about three years, but then it became increasingly difficult to fund the commute from Leicester to London, as I was effectively paying two mortgages; one on the house and another travelling to London every day.
Chelsea started me on the trajectory of an academic career. I am hugely grateful to Mike Hobday and Steve West for helping me develop as an academic.  From there I moved to Southampton, to the new Wessex School of Chiropody. It was still called chiropody at that point. That was in 1989, but fairly quickly after that there was the transition towards degree education and the programmes started to change title to podiatry or podiatric medicine.
Whilst teaching at Chelsea, undergraduate degrees were coming on stream, primarily as top-up courses. So the option for me was to either do a top up undergraduate degree or go straight for a Masters; if the latter, you would have to convince the university with whom you were registering that what you had already achieved was a degree equivalent.  I remember being interviewed for an MSc in Behavioural Biology and Healthcare at the Roehampton Institute, which at the time was part of the University of Surrey. I was able to point out the degree equivalence of the podiatry programme (Mike Hobday advised that I do it, and he provided a reference to support it), which they accepted. So at the time there were a few of us – not very many, who were making that immediate leap to MSc without first doing the top up.
Finding home in Southampton
Initially, I have to say the Wessex school, between the years 1989 to about 1996 was part of a small, rather parochial college that wasn't particularly outward looking. It was a bit of a barren period in many respects, so I used that opportunity to study for a Master of Science degree and then start working on a PhD.
The big change for me, the most dramatic change, came in 1996 when Mike Potter was appointed the new Head of School, having previous been at the University of Brighton. Things changed dramatically, and quickly. It became a very outward looking institution. It looked to send all its staff to conferences; Podiatry Association conferences, Association of Chief Chiropody Officers conferences, as well as the normal 'Society' Conferences.
Mike Potter was probably the biggest inspiration to me, and the best guide I ever had in my career. I'm eternally grateful to him for that because he was the one I think who really set the course and made things possible for us in ways that we hadn't even thought possible beforehand.
So things really began to take shape from 1996 onwards. By the end of 1997 I had completed my PhD, and I started thereafter to achieve a number of publications, which tied in quite nicely with Mike Potter's vision to move the Wessex School of Podiatry from LSU College of Higher Education, as it was at that time, to the University of Southampton, which he was able to engineer – in part because LSU closed, and certain programmes were taken over in 1997 by the University as New College.
After 2 years, New College was relocated to the main University campus. That was in 1999. We had new members of staff joining us at the time, people like Alistair McInnes, and Jody Booth. Again, fantastic people, great talents, and of course I was now mixing with people who were operating at a pretty high level. That was fascinating and encouraging and inspiring, and really that set the tone for what was to follow.  We began to develop an international profile, and travel to Australia, Canada, and elsewhere. I was able to forge relationships with the Canadian Federation of Podiatric Medicine, and was eventually granted honorary life membership, for our joint working and mutual support. 
Our aim was always to try as best we could to make the University of Southampton proud, as it were, to have a successful and outward looking podiatry programme, because it was a Russell Group University, and at the time, there was only one other programme at a Russell Group institution, I think; the London Foot Hospital at the University of London.
A published sociologist emerges
Professor Anne Rogers worked at the University of Manchester and had earlier been my MSc thesis supervisor at Roehampton. We had a very successful relationship as student and supervisor, and when I decided that I wanted to do a PhD I knew that her specialty field was something in which I was interested, which was effectively looking at why podiatry seemed to struggle with its image and professional status, relative to other professional groups. At the time, of course, we were looking to the podiatric surgeons to help elevate the status of the profession. And of course they were undoubtedly instrumental in doing exactly that.
It's interesting that it tended to be groups like podiatric surgeons who helped elevate the status of the profession initially, rather than the university programmes which followed them and which picked up direction from them. In my PhD I looked closely at professionalisation, both conceptually and practically, using podiatry as an exemplar. Anne was interested in supporting me. She was a sociologist by background, and she encouraged me to look at some of the literature.
Gerry Larkin, a professor at Sheffield Hallam University, was one of the key people who wrote about the sociology of the allied health professions at the time. He was something of a guru in the field. Mike Saks and he were both extremely well known internationally in the field of the sociology of the professions.
So that was the hook which captured my interest and attention academically. The theoretical work I was given to read by my PhD supervisor made my jaw drop because it so clearly explained the allied health professions, and I recognised podiatry with real clarity. It was very clear that the theory had a persuasive explanatory power. I thought, if I was to apply it to podiatry in much the same way that the literature had already applied it to a lot of the other professions, I could make sense of it, explain it, map it.
My starting point was the 1960 state registration Act, and the reason for that was because Gerry Larkin's examination of 'chiropody' had basically run from the 19th century up to 1960. Thus, the sociology of podiatry had already been written up until 1960, but nothing had followed since then. I saw the opportunity, and took it upon myself to be the person to undertake an analysis of the post-1960 profession, and that's how it happened.  There were other brief articles, mainly by the historian Colin Dagnall, which addressed certain features of the profession during those years, but nothing which specifically drew upon the sociology of the professions. 
Teaching podiatrists
Given the remit to develop a health policy module, I introduced the concepts of professionalism and sociological professionalisation into the programme, which linked, wherever possible, with existing health policy so that students could understand what contemporaneous health policies actually meant. As we all know, so many government health policies are written in 'government speak', and many people struggle to make much sense of it. This has to be set it in the context of the broader picture, which was (and is) around workforce demographics, scope of practice changes, changing legislation and regulation around what professionals can and cannot do and how that operates and works.
So bringing all of that together gives us a much stronger sense of what is possible, and what works in political terms, what actually works to influence the future of the profession because as we all know, expanding the scope of practice in itself is not enough to sustain the profession into the future. You need to have the support of a range of audiences; the public, the state, government and so on. You have to align your policies with their policies if you want to be successful. It's understanding all of that.
I was involved with the pharmacology modules because of my involvement with the legislative changes to expand the exemptions, to add independent prescribing, to add controlled drugs, to look at the difficulties and find solutions in partnership with the Medicines and Healthcare products Regulatory Agency (MHRA), and defending submissions for change to the Commission on Human Medicines on the one hand, and the Advisory Council on the Misuse of Drugs on the other. So all of that enabled me to package that up for undergraduates so that they could at least grasp it and understand it, both in terms of the practical constraints on accessing medicines, but also where they could use it in practice to understand what was possible and what wasn't.
Finishing on a high note
There always comes a time, doesn't there, when you have to leave the stage and pass the baton onto someone else? I think I would consider one of my key contributions to have been the work on the sociology of podiatry.  I think I have provided continuity from the work of Gerry Larkin,  and perhaps given it impetus as a field of study.  Also, my work with the Medicines and Medical Devices Committee (MMDC) of the Royal College of Podiatry allowed me to make a meaningful contribution, alongside some extraordinarily talented colleagues. I chaired the MMDC for 10 years. I had been a member of it for over 20 years. So I worked on it for a long time, and I needed to understand the complexities of the legislation because it was vital to expanding access rights, and it was evident that very few people in the profession really understood it.  I tried to ensure I did understand it in detail, and worked to forge links and relationships across organisations, from the Department of Health, MHRA to the HCPC and Home Office. I sense that we've been able to make significant advances because of that – the most recent one being to ensure the continuity of access to codeine products, which unbeknown to most of the profession was deeply problematic.
We also worked closely with the MHRA to find a way to address the issue of podiatrists using unlicensed medicines like liquefied phenol or pyrogallol, and that was finally achieved through a solution suggested by the MHRA.
We added to our exemption lists at least twice during my tenure, but of course probably the biggest achievement was to attain independent prescribing for podiatrists. I think independent prescribing was the biggest achievement, ably led by Karen Middleton, as the Chief Allied Health Professions Officer.  She was remarkable, and achieved a great deal. We also made several other inroads, and I think it's nice to be able to say that even now, this year, we have seen an acceptance by the Advisory Council on the Misuse of Drugs and the Home Office of the particular problems for podiatry.  Shelagh Morris at NHS England led the submission and we all owe her a huge debt of gratitude for its success.
When the issue arose of the possibility of independent prescribing, I was assigned to represent the Allied Health Professions Federation by the chair of that body at the time, who was also the Chair of Council of the Society – Ralph Graham.  He saw the importance of this work, and encouraged it from the start – indeed, he was instrumental in alerting us to it and to enabling us to join the project. Initially a scoping project at the Department of Health led by Karen Middleton in 2008, it recommended that we move forward with another project, for which Karen was able to secure funding.  I knew we needed a strong team for this to work, and we asked Matthew Fitzpatrick to join it.   He was (and is) an exceptional talent. Having the opportunity to work closely with him on that project, over three years, I realised that he was one of the profession's finest talents. He must take a huge amount of credit for achieving independent prescribing.
Finally, my work with the Journal of Foot and Ankle Research (JFAR) remains a career highlight.  I served as Deputy Editor and then Editor in Chief over a ten year period, and worked with some wonderful colleagues; Mike Potter, Hylton Menz, Karl Landorf, Shannon Munteanu and Cathy Bowen.  We achieved the aim of securing an impact factor, and it remains our most prestigious research outlet.
When asked what Alan Borthwick the man thought about his contribution to podiatry he was not one to speak with volume.  He saw his swansong as being related to one of his main passion as an advisor on pharmacy and belatedly on the Misuse of Drugs. He remains understated over his significant contribution to a formal publication called Journal of Foot and Ankle Research established in 2008, representing both the UK and Australian podiatry professions in regarding to higher quality research.
---
Thanks for reading ''The Social-Historian" with  Dr Alan Borthwick OBE PhD, Emeritus Professor, University of Southampton
You can read other works by Dr Alan Borthwick on this site
Other related articles 

Published by Busypencilcase Reflective Communications Est. 2015