Welcome to the Futsal Trial looking at the Pellitec(R) product to minimise the effect of friction across the skin
Mike McColgan presents Futsal trial to help blister prevention in this second article on 'blisters' looking at a new and specifically designed product which has been anecdotally tested using the testimonial evidence from both amateur and professional sports and military personnel. Part 1 to review the first part.
On the 30th June 2017 a world record attempt was made to play a continuous game of indoor Futsal trial and blister prevention by the Tranmere Futsal hub in Birkenhead, Wirral. They were successful and have been recognised for their achievement of 50 hours of continuous play.
PelliTec is a multi-layer friction reduction technology which addresses the three factors involved in blister formation. The Silipos silicone gel central layer reduces pressure, the Mylar discs reduce friction, and the top Baltex top cover wicks away moisture. It is easy to apply and adheres to the inside of the shoes creating a friction-free, pressure-reduced, dry area to tackle potential areas of increased movement.
---
Method
Futsal is a variant of association football which is played on a hard court, smaller than a football pitch and mainly indoors. It can be considered a version of five aside football.
It is played between two teams of five players each, one of whom is the goalkeeper. Unlimited substitutions are permitted. Unlike some other forms of indoor football, the game is played on a hard-court surface delimited by lines; walls or boards are not used. Futsal is also played with a smaller heavier ball. The surface, ball, and rules create an emphasis on improvisation, creativity, and technique as well as ball control and passing in small spaces.
Eight subjects (7 male, 1 female) were recruited to the study on a voluntary basis. Age range 18 to 35 (Ave 29). All had previous history of blistering and all had played futsal previously and attended the training and preparation sessions which were carried out in the preceding 2 months. They were allowed to wear their own brand and style of footwear and socks. Each participant was allowed to request pads as they went along. The pads were fitted by one of 2 members of the research team and the subjects name, age, sex, and area that the pad was placed, time and date, were recorded on a data sheet.
In one case, the subject, a 23-year-old female, started the challenge using her own padding but changed to the trialed product around halfway through and was able to continue and complete the 50 hours.
One subject, an 18-year-old male, wore the product from the start on his 1st metatarsal heads which remained blister-free but then went on to develop blisters on the apices of his 3rd toes after the first 20 hour period. Pads were placed into his boots at the symptomatic places and he reported that he ceased to feel the pain and was able to continue.
A 26-year-old male reported pain under both metatarsal heads areas at the 30-hour mark. On examination, there was no evidence of blistering but tenderness was elicited on palpation of both 2nd metatarsal heads. Pads were placed in position and he reported that he was able to continue until the end being symptoms free.
A 35 year-old male reported that, after blistering, he used the pads under both 1st metatarsal heads and found that they "took the rubbing feeling away and allowed me to carry on playing"
A 34 year-old male had found he was blistering during the 12 hour pre-challenge training sessions. He used the pads throughout the 50 hour challenge and suffered no blistering.
A 33-year-old male began the challenge with the pads in a new pair of trainers. He reports that he blistered but not in the areas where the pads were placed. He then went back to his old trainers and had no problems and was able to continue and complete the challenge.
A 34-year-old male, who has a history of blistering under both 1st metatarsal heads, used the pads from the beginning of the challenge. He suffered no blistering where the pads were placed but went on the develop blisters on the apices of the 2nd and 4th toes at around the 20 hour mark. The pads were placed in the appropriate areas and he reported being able to continue and complete the challenge symptoms-free.
Reported problems were with regard to the pad not sticking firmly to the shoe. No other complaints were noted.
---
Read my own experience with Haglund's retrocalcaneal exostosis here
---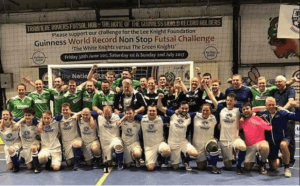 The Futsal trial of the PelliTec(R) blister pads shows there is a great need for a reliable and specific blister prevention/management system. We believe that in this trial our product proved a successful alternative to the current commercially available choices of blister dressings and preventive hosiery.
References below were used to support the research conducted in both articles
---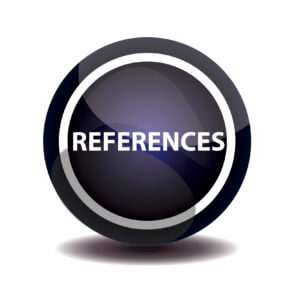 Berkley SF McNeil JG Hightower AW Graves LM Smith PB Broome CV A cluster of blisters associated with toxic shock syndrome in male military trainees and a study of staphylococcal carriage patterns Mil Med 1989; 154(1):496-9
Brennan FH Jr. Curr Sports Med Rep 2002 Dec;1(6):319-22.
Janssen L Allard NA ten Haaf DS Van Romburgh CP Eijvogels TM Hpman MT First aid treatment for frictionblisters "walking into the right direction" Clin J Sports Med 2018 ; 28:37-42
Reynolds KL White JS Knapik JJ Witt CE Amorossa PJ Injuries and risk factors  in a 100 mile (161km) infantry road march Prev Med 1999;28:167-73
Knapik JJ Farina EK Ramirez SF Pasiakos SM McClung JP Lieberman HR Medical encounters during the united states special forces assessment and selection course Mil Med 184;7/8;e337-43
Hoffman MD Etiological foundation for practical strategies to prevent exercise-related foot blisters. Current Sports Medicine Reports 15;5:330-35
Snaches MM, Roda A, Pimenta R, Filipe PL, Freitas JP, Acta Med Port 2019 Jun;32(6):459-465
Acknowledgments
The author would like to thank the staff and members of the Tranmere Futsal Hub (illustrated with permission) for their kind participation in the trialing of this product.
---
Thanks for reading Part 1. Futsal Trial and Blister Prevention by Mike McColgan 2020 
Published by Busypencilcase Communications Ltd
Est. 2015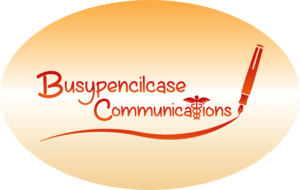 ---