A Wonderful Career Awaits 
This message is essentially for podiatrists who are in an excellent position to promote their own specialism.
Two new books are available covering a career in podiatry and supporting the work of podiatrists promoting careers in this wonderful profession. Available through Amazon Books by author David Tollafield, the image shows the hardback copies in colour. Paperback B&W books are available.  
Seventy contributors from all over the UK reported as far as Spain and Gibraltar. Students, lecturers and clinicians from all disciplines in podiatry highlight their experience in this understated profession. The last time a formal book on podiatry was created was in the 1980s! The books took two years to research and bring to publication.  A Career in Podiatric Medicine has been partially sponsored by Firefly Orthotics and the University of Southampton. As an independent publisher and podiatrist, the project was a massive undertaking, and I am grateful to all those who took part. 
Content
Here are some of the main topics between the two books, which include contributor case histories
University education and apprenticeships

NHS and Independent Practice

Home Visiting practice

Management and the world of commercial podiatry

Musculoskeletal specialisation and sports podiatry

Features on football and dancing

At-risk foot and podiatry

Overseas volunteering

Dermatology

Surgery

Teaching and research

Forensic podiatry

Expert witness work
'A Career in Podiatric Medicine and 'Voices from Podiatric Medicine' complement each other.
---
David has now produced three books for the career market: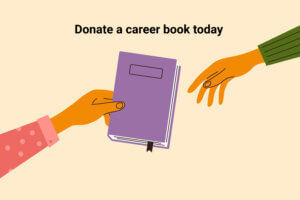 With falling recruitment in healthcare, podiatry still remains an undiscovered subject. David visited a local school recently, which made him even more aware of the need for podiatrists. Local teacher Andy Davidson said, 'Podiatry has offered an additional choice for students other than those traditionally seeking medicine or dentistry.'
Why not donate to your local library or one of your local schools?
Several of David's colleagues have already helped pass the message on, so a big thank you.  The University of Southampton, with help from Benjamin Jones, recruitment officer, has bought books for its recruitment campaign. It is heartening to see podiatrists embracing and using these resources through their generosity.
Purchase your book through AMAZON books and let me know. I will send you a free book you can distribute to whoever you wish.
Multiple book purchases
If you want to distribute more than one book, let Dvaid know using his contact address –  busypencilcasecfp@gmail, and he can advise you of a generous discount.
---
Thanks for supporting podiatry and your profession, as well as for reading 'Supporting a Career in Podiatry'
Busypencilcase Communications (Est. 2015)
David is a former Consultant in Podiatric Surgery, an educationalist and researcher and now author of books on podiatry. He is passionate about his profession and the opportunities it brings.