A Career in Podiatric Medicine launched this month
After two years, I am delighted to announce the launch of this new book, A Career in Podiatric Medicine, covering British Podiatry in three versions.
Based on interview research during the height of lockdown, over seventy contributors, past and current students, university lecturers, specialists and generalists in podiatry have made this a book that could help all school students, career teachers, as well as those mature students hoping for a career choice or change.
Available now from Amazon in paperback. £10.99 & in a colour version, £15.00 and as a hardback in colour £26.00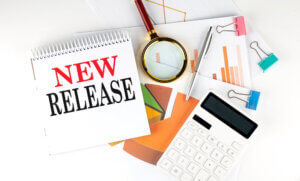 Professor Alan Borthwick writes …
This book is an ideal introduction to podiatry, guided by the people who practice it.  Reading about a profession through the varied accounts of its practitioners – from student podiatrists and practising clinicians to educators and researchers – gives the text an authentic and insightful edge.  It provides an honest and wide-ranging portrayal of each of the facets of the profession, illustrating its real contribution to healthcare.  Few texts offer such an accessible picture of contemporary podiatry.  Written in a relaxed style, it provides the newcomer with a clear sense of the profession and how it makes a difference.   For anyone considering a career in podiatry, this book is for you – it addresses the cutting-edge specialisms, including burgeoning fields of practice supported by novel technological advances, as well as its long-established methods of care.  Its contributors imbue their accounts with the enthusiasm of committed professionals, matched with a keen sense of realism.  An acute shortage of qualified podiatrists means there are huge opportunities for those joining it today.  This engaging and informative book is a unique and essential guide to a career in podiatry, one likely to inspire a new generation of practitioners.  
Alan M Borthwick OBE, Emeritus Professor, University of Southampton.   
Content
Written in six sections, this guide is designed to be 'general' and may vary from institution to institution and use different terminology for the course curriculum.
Sections 1 and 2 may appeal to younger students from 13 years, while older students, having completed GCSE sciences or access courses, will find
Section 3 covers university education with tips and advice from current and former students.
Section 4 looks at the scope of podiatry, while Section 5 takes the reader into the postgraduate areas and sub-specialisms.
Section 6 provides additional information at the back of this book to cover contacts, NHS pay scales, and a comprehensive glossary of terms after Section 6.
The author does not recommend one university over another; all universities mentioned were invited to comment on the content of this book. Readers are advised to check each university and view their prospectus and website for further information—more details covering the content show highlights. Different clinicians and lecturers illustrate the breadth and range of podiatric medicine.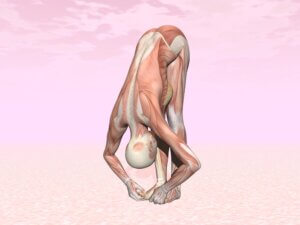 MAKING THAT CAREER CHOICE.
Podiatry looks beyond the foot.
Job availability in podiatry.
The NHS Podiatrist.
STUDYING PODIATRY AT UNIVERSITY: THE NUTS & BOLTS
Placements versus On-Site Clinics.
Which direction to go after qualifying?
After graduation.
Advanced techniques.
Children's Podiatry.
Dermatology.
Independent prescribing (I.P.).
Overseas and work experience.
PODIATRISTS SERVING THE NATION'S FOOT HEALTH.
Making a Career Plan.
The National Health Service.
Extended Scope Practitioners.
The Vascular Practitioner.
Cancer management.
Rheumatology.
High-Risk Podiatry.
What makes a specialist in high-risk?
Musculoskeletal Podiatry.
Prison Work.
Footwear and research.
THE DEVELOPING PROFESSION OF PODIATRY
The Business End of Podiatry.
Developing a Modern Practice.
Gait Analysis.
Management in the NHS.
Podiatric Sports Medicine.
Dance and podiatry.
Podiatric Surgery.
Expert Witness and Podiatry.
Forensic Podiatry.
The Educationalist.
Research as a Career.

All podiatrists should keep a copy of this useful handbook to advise local schools, patients and prospective students on a modern career in podiatry.
 Contributors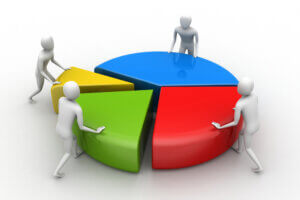 University-based
Emeritus Professor Alan Borthwick, OBE University of Southampton

Dr Andrew Bridgen, University of Huddersfield

Professor Catherine Bowen, University of Southampton

Mr Ben Bullen, Cardiff Metropolitan University

Mr Benjamin Jones, University of Southampton

Dr Grace Parfitt, University of Huddersfield

Ms Keri Hutchinson, Cardiff Metropolitan University

Ms Hayley Edginton, Salford University

Professor Jackie Wakefield, Queen Margaret University, Edinburgh

Mr Phil Hendy, Plymouth University

Mr Raymond Robinson, Ulster University

Mr Rodrigo Diaz-Martinez, Northampton University

Dr Simon Otter, Brighton University

Emeritus Professor Stuart Baird, Glasgow Caledonian University
Academic podiatrists with joint clinical posts
Dr Heidi Siddle, Research Podiatrist

Dr Helen Branthwaite, Independent and ResearchPodiatrist

Dr Jill Halstead-Rastrick, Research Podiatrist

Dr Lisa Farndon, Clinical ResearchPodiatrist/Research Lead
Clinical podiatrists
Ms Afni Shah-Hamilton, Independent Podiatrist

Ms Alison Clarke-Morris, Independent Podiatrist

Mr Antony Wilkinson, Consultant Podiatric Surgeon, NHS

Mr Barry Francis, Consultant Podiatric Surgeon, NHS (Rtd)

Mr Ben Yates, Consultant Podiatric Surgeon, NHS

Ms Catherine Holdcroft, NHS Podiatrist

Mr Christopher Joyce, Extended Scope Podiatrist in Rheumatology at Homerton Healthcare NHS Foundation Trust.

Ms Claire Carr, Independent Podiatrist

Ms Claire Freeman, Consultant Podiatric Surgeon, NHS

Mr Damian Holdcroft, Extended Scope Podiatrist, Orthopaedics

Ms Debbie Delves, Independent Podiatrist

Ms Edwina Alcock, Advanced Practice Podiatrist MSK, NHS

Ms Emily Haworth, Specialist Podiatrist in Diabetes

Mr Ganesh Baliah, Podiatrist

Mr Karl Guttormsen, Advanced Clinical Practitioner in Diabetes, Endocrinology & Gen. medicine

Mr Ian Tarr, Extended Scope Podiatrist in Diabetes Community Walsall

Dr Ivan Bristow, Podiatrist with a special interest in Dermatology

Mr Jai Saxelby, Independent Podiatrist

Mr James Welch, Advanced Specialist Podiatrist (MSK & Paediatrics)

Ms Jennifer Muir, Independent Podiatrist

Ms Jessica Warner, Podiatrist

Mr Jonathan Small, Independent Podiatrist

Ms Louise Kennedy, Independent Podiatrist

Mr Martin Fox, Specialist Podiatrist

Mr Ralph Graham, Consultant Podiatric Surgeon, NHS (Rtd).

Ms Sarah Twiss, NHS Podiatrist

Mr Sean Savage, Independent Podiatrist

Ms Siobhan Muirhead, Podiatrist

Mr Simon Costain, Podiatric Surgeon & Consultant in Gait Analysis

Mrs Stephanie Owen, Independent Podiatrist MSK specialist

Mr Steve Kriss, Consultant Podiatric Surgeon, NHS

Ms Suzy Taylor, Consultant Podiatric Surgeon, NHS

Professor Tim Kilmartin, Consultant Podiatric Surgeon, NHS

Mr Trevor Prior, Consultant Podiatric Surgeon, NHS

Mr Usamah Khalid, Podiatrist

Ms Victoria North, Independent Podiatrist

Professor Wesley Vernon. OBE (Rtd), University of Huddersfield.
This book was produced with a wide range of assistance from colleagues and has been partially sponsored by 'Firefly Orthotics'. The University of Southampton has assisted with this project, with special thanks to Mr Benjamin Jones (Podiatrist). 
Views held are those of the author(s) and do not necessarily represent those of the Royal College of Podiatry (RCoP), Institute of Chiropodists & Podiatrists (IOCP) or the Health & Care Professions Council (HCPC).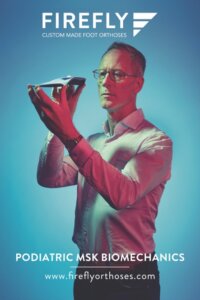 Thanks for reading the New Podiatry book launched. Editor-author David R Tollafield
Busypencilcase Communications (Est. 2015)  is a UK-based independent publisher that supports ConsultingFootPain and promotes international podiatry and the profession of podiatry.