About the author and Consulting Foot Pain
This site…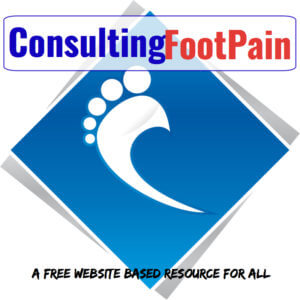 Is about the author and Consulting Foot Pain. The site was created as part of David's clinical practice in 2013. He established Footlocker shortly afterwards. This provided fact sheets for his patients. Clinician Portal was added to share technical information with professional colleagues, including medical personnel, and included published papers.
David has written professionally since leaving college in 1978. His [publications] have appeared in a wide range of journals. In 1995 and 1997, he published two podiatric medical texts with co-author Linda Merriman whilst both were on the teaching faculty at Nene College, now Northampton University. At the time, these texts were advanced and departed in a direction from previous texts introducing more practical experience with a number of co-authors. 
---
Past performance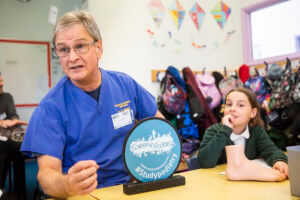 He worked as a Consultant Podiatric Surgeon from 1995 in the West Midlands and retired to write full-time in 2018. David has worked in education, the NHS and independent sectors. He ran an orthotic laboratory together with his wife between 1981-1985  before going into teaching full-time. David developed the current PASCOM-10 audit system the College of Podiatry used with Gavin Rudge in 1986.  Whilst working in Northampton (1992-3) as part of a funded research project, he developed one of the earliest sustainable audits on foot surgery which was adopted by the College of Podiatry in 2000 and is still active today. He has lectured in UK Universities and many locations worldwide.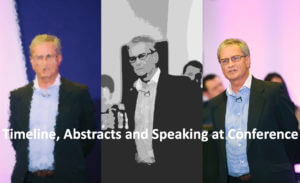 He won two awards to study in the USA in 1981 and passed his surgical fellowship in 1986 (FCPodS). He took a bachelor's degree in Human Movement in 1988. He gained his Master's in Podiatric Surgery as a mature student in 2016, taking the view he needed to be as well qualified on paper as the students he had tutored for fellowship. In 2012-14 he became Dean of the Faculty of Podiatric Surgery, College of Podiatry (London) and was awarded a Fellowship in Podiatric Medicine (FCPM) in 2013.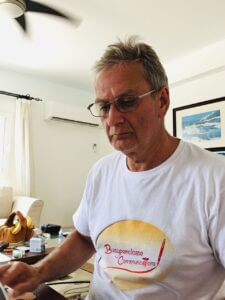 He publishes regular articles on his website www.consultingfootpain.co.uk and a free newsletter each month for registered podiatrists.
To date, he has published 10 books [bookstore] including three new books in 2021 – clinical memoirs and autobiography – Podiatrist on a Mission, a new foot book Foot Health Myths, Facts and Fables, and a  fictional book of short stories called Fatal Contracts.
NB – Austin Macauley is currently publishing  Podiatrist on A Mission for a new release – date to be announced.
Apart from writing, David is a professional speaker and a keen amateur Thespian for his local village. He is married with four children and has four grandchildren. In 2023 he published a one-act play called Obsessed!
---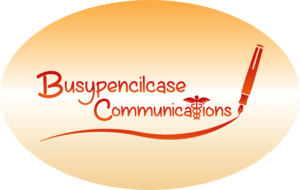 Published by Busypencilcase Reflective Communications Est. 2015
Updated 14 June 2023