Making Podiatry Your First Choice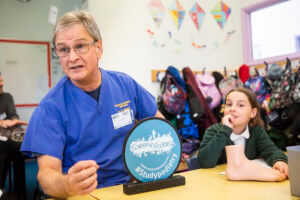 It was easy to recall that I failed to achieve the career that I had originally wanted. However, forty years on I can look back and appreciate that a change of career left me satisfied. I discuss my experience after attending a new career concept called Inspiring the Future. As a podiatrist, I am aware that our profession needs recruits but it is apparent that the Royal College of Podiatry focuses more on those nearer to leaving school than those in primary or middle-secondary education. This article is intended to raise awareness about the lack of direction given to some of our youth. First, let me provide an overall flavour of my recent experience.  I have reproduced Lin's article below, slightly edited for readers. If you want to consider a career in podiatry please go to this link now. The link will be repeated at the end of the article. You can also click on the following article that considers podiatry and the career. For those aspiring to become podiatrists my book on podiatric practice is available as an ebook and paperback from Amazon. Selling Foot Health as Podiatry
---
Special feature report from Spotlight BBC regional news
You may have seen the first two episodes of CH4's programme 'When I Grow Up', where the third and final episode airs next Thursday at 8 pm.  It gives primary school children jobs in worlds they never knew existed and it then examines how they see their futures.  The programme was based on the research that we have done, showing that children as young as six have already formed ideas about the jobs they can and can't do in the future. As a volunteer, you can see how your offer of donating an hour of your time a year can really make a difference in helping to raise aspirations, broaden horizons, and challenge social and gender stereotypes. During term time, many schools use this time to conduct a range of career-related events aimed at the younger year groups. A number of campaigns have been launched regionally, notably, one that we are running in Dorset in conjunction with Dorset Council, Southern Universities Network (SUN), Local Enterprise Partnership (LEP), and the Careers & Enterprise Company (CEC). Events ran before Easter in both primary and secondary schools, and it was featured on BBC Spotlight and South Today.  If you would like to view the piece, click here to see it. Lin Proctor, Head of Marketing and Communications
---
New career targets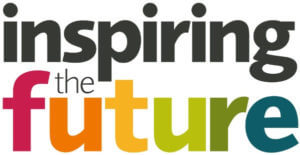 In April 2019 I was invited to take part in a motivational two-day career visit. Together with several other professionals and skilled workers, we aimed to support an initiative called Inspiring the Future. That initiative was built on a simple premise; that earlier student interactions with employers and professionals can help forge a better future opportunity. The premise was considered valid because exposure to a wide range of careers can guide young people in a direction that the old-style careers officer might have found harder to influence.  By the time students hit the sixth form, they will have taken key subjects that influence their immediate opportunities for higher education. In making such a judgment they may still be unsure in which direction to travel. There has been an assumption that many children do not appreciate their own abilities. Talking to career professionals who have trodden a well-worn path appears to create more confidence through acknowledgment of what is possible.
---
Stereotypes in podiatry
The need to avoid not being employed or being unable to undertake meaningful post-school training is imperative if we are to find employment for our future population. Breaking down gender stereotypes is important. As one of 6 men in a class of 36, my profession has been somewhat dominated by the view that podiatry was a female profession. A woman can undertake the work of a car mechanic, and so a man can find an engaging career in podiatry. While podiatry was biased toward one gender, podiatric surgery was biased toward males but has now found a better balance to the point that our first female Dean was appointed in 2017.
Are choices predetermined?
I confess by the time I had to choose the direction of my career together with a lack of appropriate A-level grades required to enter veterinary science, I suddenly hit the 'black dog' of depression.  The big question next, where to turn? A chance visit to a private career analyst did more to help me than my school had done back in 1974, a school that had all the privileges that Grammar schools offered then. My local vet had taken me on at 14 so I was well inducted, but perhaps I should have been exposed to a wider range of careers to allow a more flexible approach just in case. Naturally, none of us feel we might not achieve our goal. What about those who are lost in a vortex and haven't a clue?
Evidence for NEET
The expression 'not in employment, education or training' or NEET seems to have some association with exposure to work-related opportunities. Students would be 25% less likely to be affected by NEET if they had four or more interactions. The likelihood of a better income was also considered related to the number of exposures. The source of this research comes from the Education and Employers report between 2012-18. It is not just gender that suffers from stereotyping but ethnic groups and those in lower social classes. Having taken part in an integrated careers intervention in April at two schools, it is clear that those children with low esteem and less drive and motivation need the greatest help. These youngsters might have been termed as 'underachievers' which is contrary to making a decision that allows a student to aim for something higher. I had always understood podiatry as an inspiring career but realised maybe others did not feel the same way and saw the profession without opportunity.
Method
Could I engage with students and show them podiatry as an inspiring career? Given that the volunteers in our groups had six minutes with each table of children, deeper exploration was limited to a superficial level. Our impact had to be immediate and rapid connecting with children was imperative. It would have been easy to have focused on those that spoke loudest or seemed keener. You have time only to open a debate and despite each group having pre-prepared questions, these were not always as helpful as those generated by independent questions. Nonetheless, that is not a criticism as it helps children gain the confidence to open dialogue. The guidance provided was broad but the method was in the hands of the volunteer who could make the most.  
The value of props seemed attractive, especially in Group A. Two schools in Dorset were involved with the Inspiring the Future project. 
Analysis
As a former health professional and scientist, I am skilled in communication, making assessments from people based on what is said as well as what is left unsaid. Reading body language becomes important when communication fails. In the latter case, it is easy to make incorrect assumptions. Teenagers might not engage unless there is a reason to engage.Comparing two groups; (A) 8-10 and (B) 14-15 the difference between the general enthusiasm could not be different.
Group A was enthusiastic and had no concern that their day was being altered for a career discussion. Group B, or rather a few students gave the impression that they might have been present under sufferance, although as a generalisation this might be unfair. The generalisation is as much that group A was uninhibited in the main compared to group B. However, the mix varied between groups A and B. Some engaged and some led. In other words, this was pretty 'normal'. One 15-year-old girl knew she wanted to join the army and use the army to support her education toward medicine. Another 15-year-old boy who propped his head in his hands said he had nothing to ask or contribute. In group A there were the same constituents. A 10-year-old boy knew that he wanted to be a marine biologist. The 10-year-old girl did not want to ask questions.
---
The Image of podiatry as an inspiring career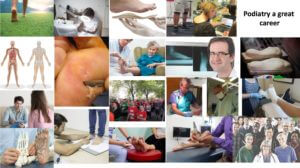 Sometime before I gave my career chat I had stumbled on a feature on the internet extolling well-paid jobs that might otherwise be considered unsavoury by Katie Noakes (2015) the skill of turning to 'feet' as an ideal occupation might tax anyone faced with so many alternative glamorous opportunities around, the idea of earning good money had an interesting appeal.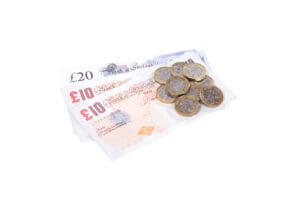 Warned we would be asked about how much we earn I was prepared. The Royal College of Podiatry provided a great guide to salaries published from its information network. Even I was shocked by some of the magnitudes. I thought that I had earned a good salary during my working career. Given the starter salaries around 20K, the independent sector could shoot way above 100K and could reach £1,000,000 in cases of real entrepreneurship and multicentre practices. I started my career, I told the enquiring 15-year-old on £2700.00 a year. My best year was many times this, but the elevation of podiatry since the seventies and the older Whitley rates now replaced by AFC has grown exponentially so that there is no reason to consider podiatry poor. Noakes wrote in her article 'Podiatry is a lucrative yet somewhat unappealing job that is often overlooked by people when they are choosing a career. You would be dealing with tasks such as ingrown toenails, bunions, ulcers, and many more enthralling toe tasks and other fun-filled feet factors. Average earnings of up to £29,000 per year are the typical starting point for podiatrists and can ultimately increase up to £40,000 with the right experience and specialised training.'
Surprise
Even Noakes would be surprised by the College's latest published figures on earnings. The 15-year-old boy who had previously propped his head in his hands and had nothing to ask or contribute suddenly became charged. Others were visibly shocked. I am sure had the group been away from adults a few choice expletives would have been shared. Perhaps Noakes could have written a different piece? Podiatry is a profession with a good career structure and payscale often overlooked by people when choosing a career. The role is integrated with many other health professionals as well as leading foot health science. Because podiatrists are medically trained they can offer many services that maintain our foot health and mobility. Dealing with pain and discomfort is their primary aim, by managing deformity and skin integrity. These are vital ingredients for safe walking and restoring social integration. Maintaining the nation's health cannot be achieved without healthy feet. If the salary helps, then who am I to ignore the benefits of promotion. As someone who has now redirected their life toward podiatry journalism, my views about what a podiatrist does may diverge from the College's view. The skill in promoting a profession cannot be left to those without the gift of promotion and sales pitch. If I sound critical I am not, for the current College of Podiatry has shown over the last few years a better awareness of image. While the office thought they had nothing suitable for the groups I had to deal with, their brochure on science was indeed inspiring!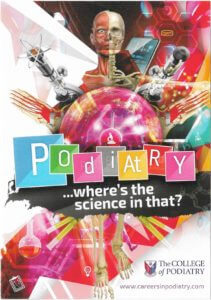 Further material to assist with a career in podiatry
If you want to consider a career in podiatry please go to this link now. The link will be repeated at the end of the article. You can also click on the following article that considers podiatry and the career. At the time of updating this article new material is being produced regarding the material. In 2022 a book covering the career of podiatrists will be launched sponsored by Busypencilcase Reflective Communications for schools and libraries available as an e-book and paperback. The future for foot health is optimistic. 
At the time of posting this article, a project is being launched and funded by BRC under the Landscape Project to produce a new book on the career of podiatry supported by students of podiatry, clinicians, and lecturers. This should be available in 2022.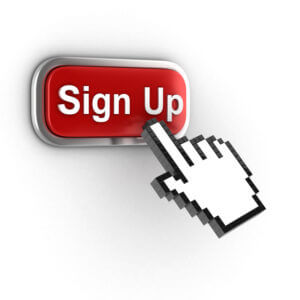 ---
Thanks for reading 'Podiatry as an Inspiring Career'  by David R Tollafield
Originally released June 2019. Modified 10 May 2021
Published by Busypencilcase Reflective Communications Est. 2015