'Should High Heels be Banned?'
'Is there a case for banning high heels?'.
Part 1
---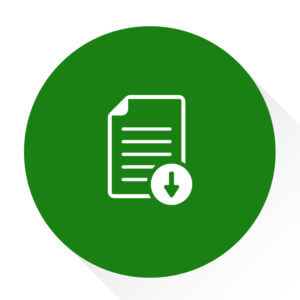 Please click here to access an audio version for this written article.
---
Whose fault?
What is our obsession with high heels?
In the USA, where their ability to foster larger statistics, one survey in 2003 reported that 62 percent of American women wore shoes with a 2-inch or greater heel on a regular basis. Bob Shepard, 2015. Research shows that the USA is not preeminent in the field of high heels though and in this article I will visit evidence from the UK and other countries. A collection of stories, therefore, will include newspaper reports from the UK to Australia, from India to Alabama. The topic is therefore discussed universally. I have broken the article into two sections.
Origins
Men wore high heels before women some 300 years ago. Past times showed men using high heels from the court of the French kings to those courtesans avoiding the thick ordure of the streets of London. Fashion makes a powerful statement for both men and women so it probably is not specifically a female subject.
---
Pride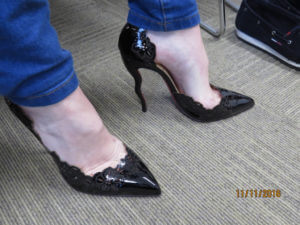 Angela (not her name), a forty-something-year-old presented to my clinic one day and brought out her latest shoes, ones still wrapped up in soft tissue paper, as she took them from a box. Pride was written all over her face as she asked what I thought. Angela had been referred to me for bunion surgery. The effect on a podiatrist was as if someone had gone to a doctor complaining about a chest infection while puffing on a cigarette at the same time as speaking.
---
Common sense
An RAF flight lieutenant who ruptured her achilles tendon after being ordered to run with an 80lb kit bag in high heels has won her case for compensation at Preston crown court. Deborah Burns, now 28, was on the second day of her initial training course at RAF Cranwell, near Lincoln, in August 1996. Guardian
Podiatrists amongst others have been against the use of high heels but even female podiatrists can be seen wearing the odd high heel at parties and events, forgetting their chosen profession momentarily. The case for Deborah is both ridiculous and begs the further question who lost their common sense gene though? Whose responsibility is it when it comes to using footwear. One can see that some heels just are not ideal for London's pavement as one future PM found out (video) in 2012.
Nicola Thorp was 27 years of age when she made the headlines in 2017. Her bosses required her to wear shoes from 2-4 inches high. Nicola was employed by agency Portico. A Portico spokesman said:
In line with industry standard practice, we have personal appearance guidelines across many of our corporate locations. These policies ensure staff are dressed consistently and include recommendations for appropriate style of footwear for the role. We have taken on board the comments regarding footwear and will be reviewing our guidelines in consultation with our clients and team members. McDonnell, 2017
---
Newspaper reports
 This made good news for the papers but also brought to the fore that not all women want to wear high heel shoes.
McLaughlin, a journalist reacted after the Cannes Festival where actors 'flats' were barred from entry at the festival's red carpet event. This was called 'Flatgate'. Even actress Emily Blunt was on the face of reporting.
A reporter told Blunt about the report that several women at Cannes were turned away from the red-carpet premiere of "Carol," because the festival mandates a high-heels-only policy when it comes to footwear. "I think everyone should wear flats, to be honest," Blunt said. "We shouldn't wear high heels anymore. That's just my point of view I prefer to wear Converse sneakers. That's very disappointing."
Retaliation and rebuttal at the time of Nicola Thorp's event in 2017 ran in her favour from the College of Podiatry (then called Society of Chiropodists & Podiatrists). Their retort was as much about safety at work and this was picked up by the HSE of health and safety executive, a government-backed body who state that their roots date back to 1833. That would put history at the time of the Great Reform Bill (1832) which changed the face of industry. The HSE published findings (click) but, the UK Government rejected calls for a ban on enforced high heel wear.
McDonnell says in her article;
What has not surfaced in the debate so far has been any real objective consideration of safety. Those employers who are keen to project a "glamour" image as part of their business profile also have duties to ensure, so far as is reasonably practicable, the safety, health and welfare of their staff. Slips and trips are a major cause of falls in the workplace and falls on the level, both at work and in public spaces, have been estimated to cost the UK £1billion annually.
---
Evidence of risk
Safety, above all, is a prime mover for ensuring that we all minimise accidents at work and of course at home. The problems of ankle damage naturally increase as the heel height elevates. Studies show that injuries due to wearing high heels (mainly sprains) have doubled over the past 10 years – evidence from Alabama study (click)
Females, once considered shorter than men and needing more height might have used heels to elevate their vertical size, but in fact, this is not always the case, even though many tower over male partners these days in a shift in acceptance. This had the effect of empowerment possibly for some, for others it allowed longer flowing dresses maybe? It is just as likely some like high heels without any condition being imposed. Hadley Freeman however states;
(if) you understandably, think women wear high heel shoes to be taller, [but] you are sorely underestimating the mental minefield that is to be a woman. The Guardian. 15 June 2015.

 

 Although high-heeled shoes might be stylish, from a health standpoint, it would be worthwhile for those interested in wearing high-heeled shoes to understand the risks and the potential harm that precarious activities in high-heeled shoes can cause. Gerald McGwin, 2015
Men's imposing attitudes on women sit poorly with today's view on equality, although even my daughters know what their father would say when the high heel designs come out to show off; knowing that as a podiatrist I am hardly likely to condone their use. Nonetheless, it is a person's right to chose what they wish. And so we need to seek evidence to find out more about the truth. Should those high heels be banned and should podiatrists keen to limit their use?
Are there benefits to using high heels?
Cutmore, a podiatrist from New South Wales (Australia), advised health reporter for the Herald Lisa Tait (1998) that while 10cm high heels made legs slimmer, the achilles could be slowly destroyed as the tendon is shortened.
Before we ban any footwear let us consider the benefits of high heels. While Cutmore knows that a shortened tendon makes walking difficult and causes foot pain problems in flat shoes, sometimes this is not always dependent on wearing high heels all of the time. Flat feet often do better with a heel height as it takes the strain off the inner tendons. While these are not as powerful as the achilles, they are major stabilisers. Moreover, plantar fasciitis is caused in regular shoes rather than high heels from my experience as a jobbing podiatrist over 40 years.
Drawing some conclusion
What does ring true is this. You need to use the right footwear for the right job. With high heels, and I am referring to stiletto designs mainly, you are limited to dress requirements, weather conditions and short periods of use. Stilettos ideally should be interchanged when not required. If you so chose to use these shoes, it is your right, but there are risks and the consequences of those risks could be long-lasting.
---
In my next article on this subject, I shall be looking at more evidence on high heels to get to the bottom of whether high heel shoes should be banned.
Thank you for reading this article 
'
Should High Heels be Banned? Part 1
'
David Tollafield on high heels
Adapted from sources published in 2015 and 2017 respectively. Websites have been provided with the authors where quotes have been taken.
Written first on 7 July 2019 & published 20th August. A joint audio and written blog produced by Busypencilcase Communications Ltd.