Time to take skin care seriously in the sun 
Getting more out of your GP practitioner – a case history
This is the time for sun and skin warnings, flaky skin and looking out for skin changes that could be malignant. Breaking through the barriers associated with GP practice affect us all.
As the skin belongs to my white face the surface skin and redness are clear. I searched for a comparison for black skin and surprise surprise, there was nothing! Hispanic skin is shown more frequently but this does not account for dark pigmentation. Anyway take a look here for pictures on one site. covering coloured skin – no apologies for the absence of material on skin of colour but we should expect changes in attitudes from medicine. Podiatry is now stepping up to the mark and despite being a foot specialty we take an interest in the whole body.
What is the skin lesion?
The lesion is red and raised and might be eczema. This was in fact Actinic Solar Keratosis. So the question was should we be worried? The picture was taken at day 10. There was minimal itch, no bleeding. One diagnosis could have suggested a melanoma. The skin was dry and crusting and so this might suggest pre-cancer as in squamous cell carcinoma. 
So should anything be done? Well yes one should not allow these lesions to continue without an opinion. My diagnosis was actinic solar keratosis. I had had one before but without the crusty appearance and it was not raised. Putting creams such as steroid on is not a good idea and scratching is best avoided.
I wanted a clinician with a dermatoscope (see below) to give me an opinion and to see what the local GP practice was able to offer. These were Covid times and I did have my apprehensions about timely appointments given such poor press.
What is solar keratosis?
As usual the NHS site is probably the best for basic information. This gets my five star rating for information at a comprehensive level. Below you can find another British site offering more information. 
"Actinic keratoses can be variable in appearance, even one patch differing from another within a single individual. At first they can be hard to see, and are more easily felt, as they may be rough like sandpaper. They may grow to a centimetre or two in diameter. Some are skin coloured, others are pink or reddish brown. They occasionally develop a thick scaly, warty layer. The surrounding skin often looks sun-damaged – blotchy, freckled and wrinkled". Br Assoc. of Dermatologists
Time to call the GP
Now I confess I was a bit unsure about this as my faith wavers when it comes to GPs. I am not the best patient. This was Friday and I was hitting the second week having developed this skin condition. 
Reception
"Hello, I would like to see someone who knows about skin and has a dermatoscope!"
This is probably not the average patient's opening gambit but all my colleagues were a long way away since I had retired! This was Lockdown time and appointments were not going to be given away without interrogation. 
The receptionist told me I needed an telephone consultation. He did not know anyone specifically who had a dermatoscope. I could have been speaking about a bar of chocolate for all he knew, but he tried to be helpful. He offered me a call back from a locum doctor on Monday. He did ask if it was urgent. I knew it wasn't and told him so. And so on Monday, the call came through and we had a good chat.
Locum
"No I don't have a dermatoscope, but I hope to get one and have the training." 
Good man I thought, honest and his next part of the conversation was fine by me. "Can you send me a picture?" he asked.
"Yes I can but of photos taken with smart phones are not the same as a proper medical camera and lighting,"   I pointed out.
Dermatologist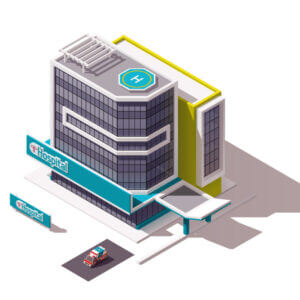 I sent him the pictures that Monday. By the end of the day not only had the GP surgery confirmed that I had an appointment with the local hospital (30 miles away), but gave me the date and time. A call came through from the hospital on the same Monday. This was followed up by written confirmation. Apologies were made that it would take 14 days. I was not worried as this was not as serious as some lesions.
Mask at the ready, turning up with minutes to spare as advised, I was ushered through with the briefest of bureaucracy. You know that one starts to think, this corona virus seems to make things more efficient!
Out came the dermatoscope. A proclamation that it was indeed an actinic solar keratosis. This was followed up by,
"Do you want to use the Solaraze (prescription of voltarol gel 3%) which would take 3 months to clear? Or, would you like me to freeze it and it is done and dusted but will hurt a bit?"
I liked the honest, straight forward no nonsense. "Yep, get on a freeze it!"
Total time? Seven minutes from walking in and returning to the car. Within the day the skin blistered mildly. I used some vaseline as advised and then just left it alone and washed as normal. My face is nearly back to normal and trouble free.
Do I make another vigil to thank the NHS. Come on now are we that misled? A GP, a dermatology department and a hospital have just got their act together. Skin conditions are relatively straight forward to deal with and that dermatoscope is the real trickster here.  Podiatrist Dr Ivan Bristow demonstrates the dermatoscope in the previous link in a 3.27 minute video.
The dermatoscope saves on the premature procedure called a biopsy and local anaesthetic. The cryosurgery I had was a freeze therapy and drops the skin to some -40C. Yes it stings but this is minor and a painkiller is not required. Had this been an orthopaedic type case, I dare say my wait would have been longer. I am grateful though that we have a system like this and that it is publicly funded.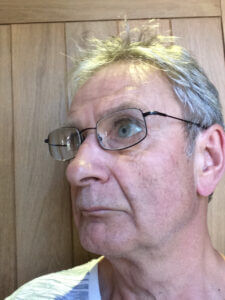 Further reading: I came across this site that may be of interest to readers from the Skin Cancer Foundation. "Fall into Healthy skin".  This is a New York based organisation and you can sign up to their newsletter. 
---
Thanks for reading my case history 'Sun and Skin Warnings' by David R Tollafield

Published by Busypencilcase Communications Est. 2015 for ConsultingFootPain