Consulting Foot Pain as a brand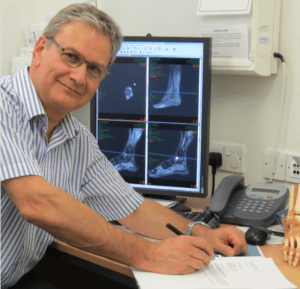 It is important to establish the role that Consulting Foot Pain (ConsultingFootPain) plays as a brand. In 2012 I set the site up to deliver factual information. This made sense as most people were using the internet. After retiring in 2018 it made sense to review and develop the site and take it in a new direction. FOOTLOCKER for general information and CLINICAL ARTICLES for professionals. Both options have been made open access. I still write for journals and act as a reviewer for several including international publications. I support colleagues who wish to write and help people publish books. I love public speaking and before Covid I was engaged to deliver talks at meetings for both professionals and public alike. It's as much fun to speak in a village hall as in large conference centres.
---
At a glance
Edited and authored by a qualified health professional and educationalist

Wide authorship & international speaker

Free information for all readers and self-help without adverts

Simple and complex information

Articles supported by links as an open-access service

Original and trusted information sources

No sales pitch

Help to anyone wishing to write about health and foot problems

Stay in touch with free mailing 

One off articles, themes and series, clinician highlights
Producing digestible information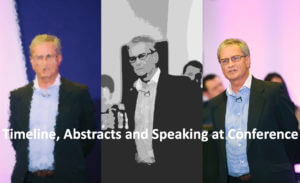 Consulting Foot Pain is more than just a brand. It is part of my Busypencilcase Communications non-profit making business base. My aim is to support the profession of podiatry and help communicate about foot health to reach non-academic readers.
The simple aim is to PROGRESS THROUGH THE ART OF COMMUNICATION.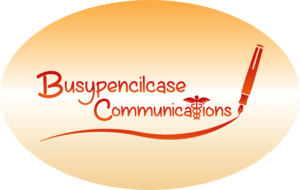 Helping people understand
By taking complex ideas then simplifying the content it is easier to transmit the understanding of foot science into a digestible form. It soon became obvious that many clinical colleagues preferred the same formats that patients enjoy. Sharing information therefore is vital. Most people do not want heavy detail but facts and pointers for self-help. Most articles are 1500 – 2500 in length. This makes reading easier but provides reasonable discussion. If you want to see my formal publications you can go to the link publications. My site is interactive. It uses links to other articles on the site and you can search to find articles as there are over 150 articles and subject titles to chose.
The corona virus has increased my productivity allowing me to conduct interviews by Zoom, undertake a few webinars and engage readers who have asked for help. If possible I can take some of the foot health issues and turn them into helpful articles to share. Bringing the reader closer to their problems as patient journeys offer more comfort as it should, providing it contains humility and honesty. 
Open access for all
You pay for magazines and journals, but open access means anyone can read my free material free and devoid of adverts. Okay, I do highlight my books for sale but this is how I fund the site.  If you do purchase a book the money does not go into my pocket but is used to develop more publishing materials.
One offs, series and themes
Each article has a theme and occasionally forms a series. I am keen on self-help and will respond to any person wishing to share their story. This is not a site for cosmetic concerns with feet but covers the breadth of medicine, surgery, mechanics of the foot, dermatology, health and exercise. There are various series. These cover on pain, cancer and the foot, walking, bunions and stiff toes. 
During the last 12 months the top article relates to 'foot bumps or bony projections' on the foot. This was something of a surprise but the why not! Foot deformity stops people wearing shoes and so is important that these problems are supported. I like to go behind the scenes and publish material that no-one else will publish. I seek out co-writers wishing to start their debut writing. Writing does not come easily to everyone and I confess I suffer from dyslexia so spot the tangled words!
Misinformation and bad publications
I plough through many sites and have an aversion to those with adverts. Adverts are annoying and interrupt the flow for the reader. I usually stay away from any overt advertising . Occasionally these are added as links purely because there is value. Sites come from the NHS, NICE, US and UK sources which include professional bodies. Physiotherapy offers  valuable input for exercises and produce useful films. Where possible I use well established fact sheets and try to keep material up to date as much as possible. YouTube is used and I like to keep these down to a few minutes. Video should be well produced, spoken clearly and concise without much of the mumbo jumbo we hear. Maintaining a website full of information is a full time job and links do drop out from time to time (mine included). The bad publications, which include books and dreadful site content are easy to spot. They are over long, fail to contain content of value, often have a sales pitch and do not have a professional pedigree. I have come across books covering the same subject as my own on Amazon. They often have a higher price tag and the title says things like 'how to cure a bunion without surgery!' If this were true there would be no surgeon undertaking surgery as there would be no need. Any advert that 'promises' is more likely to be unreliable.

If you sign-up you will receive regular mail drops which contain the latest articles. Podiatrists, students and other professionals will receive mailers with all the links to articles usually monthly. Any projects and surveys will also we sent out to the membership list. All other readers will find mail drops arrive only seasonally so the traffic is not intended to be too heavy. Those who like to see my current publications of course can take advantage of the early bird offer and in some cases free books. No-one likes to be bombarded with material and we all have lives to live so I am mindful that you don't want to receive several mailers each week. You can always unsubscribe at any time.
---
Thanks for reading 'The role of Consulting Foot Pain as a brand' by David R Tollafield
Produced by Busypencilcase Communications Est. 2015
Released 1 May 2021