A new publication with a twist in the tale – now available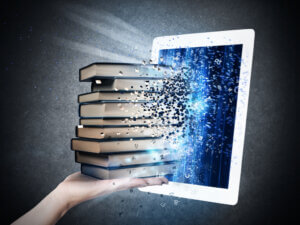 Although my main aim is to write about health, feet and clinical reflection, I decided this summer to produce a fictional book that does a bit of both. Eight short stories bring to life eight different scenarios. Coming from a medical background I cannot resist entertaining you with some medical concepts. In many ways, one of my points rests with the method of communication. If you place a subject in a real environment that is believable you can transfer that message more effectively than if it falls out of context.
the rheumatoid patient who can barely walk

do Amazonian tree and root potions work for arthritis?

a case of serious and fatal anaphylaxis

depression after chronic pain

medical consent misunderstood

suicide attempts Anna's story of constant pain

Covid-19
Here is the synopsis that reads slightly differently…
Eight original stories, each considering a contract. Every story has a fatal consequence and an unpredictable twist
A trip to a horror museum ends with a deadly mishap. A burglar finds less and yet far more than he expects in his neighbour's safe. And greed–in the First World War as in the financial crash of 2008–costs more than money. In this collection of chilling and unexpected tales, human decisions have deadly consequences, and the contracts we sign–marriage contracts, consent forms, even package acceptance–can take our lives in unpredictable directions.
---
Officially launched Monday 5th July 2021 – ebook from Amazon books £4.99 and paperback £7.99
Download the first chapter FREE from Amazon
Ebook on Kindle Promotion down from £4.99 to 0.99p 5th – 12th August only
---
What Critics have said about Fatal Contracts
'Meticulously researched history and strange magic mix in Fatal Contracts. Each story is a mystery, the endings shocking yet satisfying. Will you see the answer before the characters do?' Amanda Lee
'This collection of stories are all in the 'can't put down' category. It's intriguing to experience so many twists, surprises and convincing profiles of plots and different locations. Sometimes grisly, sometimes shocking, but always enjoyable to become immersed in everything that is going on, and I love the overall style of David's writing. Really good reads.' Sid Gibson
'An absorbing collection of brief mysteries, these stories offer a compelling insight into worlds that are not as they seem.  With a wicked twist at the end – or a bullet to the head – their conclusions will turn your assumptions upside down.  Read and enjoy: but take nothing for granted.' Roy Jones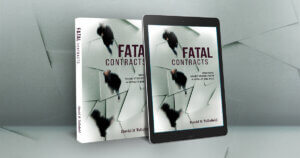 Available as an e-book and paperback from Amazon books 
---
Thanks for reading 'Fatal Contracts a new publication' from David R Tollafield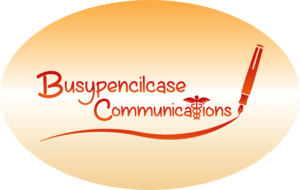 Published by Busypencilcase Reflective Communications Est. 2015
Updated 23rd July 2021