Writing to be understood
Welcome to this article on writing which put simply means ensuring your content can be understood by an audience.
Putting some Flesch on an article
In this article, I deal with writing for an audience and explaining the Flesch score. As clinicians, we need to be able to support our patients with quality information but sometimes writing out those fact sheets can cause confusion. Rudolph Flesch recognised this in the 1950's. How does this fit in with our own communication aspirations today? Read more about Rudolph and Kincaid later. Although the British often criticise American English and their spelling, much about USA English is derived from old English and phonetic sounds. Flesch keyed into this. Taggart and Wines (2011) in their book My Grammar and I (or should that be ME?) make the point that;
"We cannot stop English changing – and only dyed-in-the-wool pedants waste their time trying." They then do add " … but we can do our best to ensure that it (English language) does not become compromised along the way…"
The first question we must ask is WHO is your audience? The question is not that clear though because who is your audience does not really answer the question. The question really should be aimed at what background do your audience possess to allow them to understand the content?
Is your audience young? I am suggesting identifying their age as school age or older? Or, conversely, are they professional? Professionalism can mean different things to different people. The next question you might wish to consider is what type of material is preferred by the reader? 
---
Selecting our audience
When we consider writing, we ideally need to consider meeting the needs of people. If we take tabloid papers such as the Daily Mail, the style of writing is different from another newspaper, such as the Daily Telegraph. It is not wrong to read one or the other because we all have different needs as readers. The writer cannot appeal to all the readership that is available. In clinical terms, and to clarify this I mean the writing that is produced to explain clinical conditions, involves a style that must meet certain criteria. 
An example from the Daily Telegraph
Here is an extract from Charles Moore writing in the Daily Telegraph. The article is called Was Covid-19 created in a lab? (Sat. 6 June 2020. P18)
The subject is vaccines and the reasons for failure so far. Dr Sorenson is explaining that they are dealing with a chimera. The next sentence explains what this is meant as Charles Moore writes of a vaccine;
"constructed in such a way that it can make use of co-receptors on human epithelial cells."
Moore goes on then to explain what is meant by 'putting it another way.' 
"…it was built by human beings to see how infectious it could be to human beings. This does not mean that the purpose was to make people ill – it was, rather, experimental – but does according to this theory, mean that it was created in the laboratory and extremely dangerous."
Moore does not attempt to explain what co-receptors are nor does he expand on the meaning of epithelial cells. Both these labels would not be helpful to the general readership and so he keeps this brief. However, he changes the way he wants to express the subject of vaccines. When he uses the words such as infectious, making people ill, and creating a virus that is extremely dangerous, he is assisting the reader. Moore is an investigative journalist. His writing must also catch the eye of an editor as well as appeal to a common readership. The terms infectious, ill, and dangerous are therefore assisting the reader to receive the message.
---
Writing for a professional audience
When writing for professional audiences the complexity of the words and sentence construction will inevitably change. While the website that I use (WordPress) provides a readability score for every article, it will soon become obvious writers cannot write in the same way for all audiences. Here is a copied quotation from one professional writer. She is replying to the query about a scoring system called Flesch score (published by Yoast).
I think the Flesch score is a great indicator for readers in general. 

But, as is the case on my site, I sometimes need to post articles under the category "Aviation Pros". These are articles often requested by professionals within my industry, constituting 30% of my readership demographics.

Those articles, attractive to highly educated professionals within the field necessitates a lot of professional jargon, however!

Because of the very basic setup of the Flesch software, such articles using professional jargon are judged at a low score. Flesch isn't "smart enough" to understand the kind of reader you address.

Thus, I only pay attention to that score when my individual article content is intended for readers not professionals of the aviation industry. (Les Rivera, 2019)
As I type this article a traffic light on 'readability' changes from green to amber and red. By just adding in the quotation above changed my readability of Flesch score drops from 62 to 59. High is good, low is not so good. You can tinker around with the words, the sentences and the terminology to achieve a better score.
---
The top Flesch score 
The highest score possible is 121.22. It is gained if every sentence only has a one-syllable word.
"The cat sat on the mat" scores 116. There is no lower limit to this score. Some very complicated sentences can have negative scores. In example (1) later on in this article, I managed an all-time low of 11.6.
The Flesch score is usually lower for technical documentation because the topic contains complicated words not used in regular communication. I used to think writing with technical words exemplified my knowledge but as I have grown accustomed to writing for wider audiences I have tried to change my language and prefer simplified terminology. Someone who uses the Flesch test regularly will develop a sense of a reasonable score for their writing. 
The Flesch score for this subsection is 61.2. 
Why not use THE TEST to find out what your score is? Just type in your paragraph after following the link.
Quotations
As I have started to conduct more interviews and incorporate language from others, the Flesch score is seen to alter and the score decreased. This aspect of writing is a little out of our hands unfortunately as one cannot alter the spoken word without permission. It is perfectly acceptable to have your contributor change their narrative or you can permissibly correct an embarrassing mistake but in general one cannot change a sentence so the intentions or meaning behind the words change.
---
Where does the Flesch Score come from?
Rudolph Franz Flesch was originally a doctorate of Law and came to the USA from Vienna. He wrote a book in 1955 criticising how reading was taught in children. From these origins he promoted effective communication this supporting a stance on plain English.
J. Peter Kincaid has become associated with the Flesch score as Flesch-Kincaid. Kincaid was contracted to the US Navy in 1967 and looked to use teaching in high tech education with a formula in mind. This later became the standard in the military. US automobile insurance policies then adopted the standard of reading setting this at age 14-15 years (9th grade – USA). 
In the UK we hear much about writing to the standard of comprehension that a 12 year old could follow. In terms of scoring:
90-100 would equate to 4th grade USA or year 5 UK (age = 8),
60-70 8-9th grade USA or year 9-10 (age= 13-14)
and 30-40 high school and college. >30 suggests very difficult. 
Achieving a higher Flesch score depends on many factors. This is how my article 'Writing to be Understood & Flesch Score' was graded by WordPress. 
Flesch Reading Ease: This article scores 62.6 in the test, which is considered OK to read. Good job! For standard articles I try to aim for 60-70 while for professional articles 50 works fine because of the directness of the language used. You can use a reading score test to check on your sentences. The link to 'test' will provide an assessment as shown in the five examples below. In this case the sentence construction reduces to 11.6 in example (1) and increases to 99.4 in example (5). The reading score analyser considers the second example of 36 suitable for university age students and a score of 99.4 suited to 10-11 years.

Other criteria used when calculating reading scores for this article

Consecutive sentences: Create variety within your sentences and don't keep repeating the same words each time.

Subheading distribution:  Ensure headings allows the reader to link paragraphs.

Paragraph length:  Paragraphs should not be too long. 

Sentence length: Provides easier understanding but the right length means keeping each sentence to one aim.

Transition words: Provide joining words that help comprehension of sentences e.g and, because, etc. using one of the paragraphs above you can see which are the transition words (highlighted in bold): 
Moore does not attempt to explain what co-receptors are nor does he expand on the meaning of epithelial cells. Both these labels would not be helpful to the general readership. However he changes the way he wants to express the vaccine in different terms. When he uses the words infectious, making people ill, and creating a virus that is extremely dangerous, he is assisting the reader. Moore is an investigative journalist. His writing must also catch the eye of an editor as well as appeal to a common readership. The terms infectious, ill and dangerous are therefore assisting the reader receive the message. (9% of 103 words)
A passive voice will lower the Flesch score if it contains too many passive voices. We want to aim for active voices and ensure the subject, verb and object are ideally laid out in a sentence. This can be more difficult for technical writing which tends to cover journal submissions with scientific publications in mind. When quoting or citing other authors the passive voice also can change affecting the ideal score. This article demonstrates 17.9% passive voice sentences. If the flow works don't alter it.
---
Look at these five examples related to cartilage function in joints
(1) Once the superficial zone of cartilage is damaged, the microcellular process created by concentrated solute within the glycoprotein and proteoglycan mechanics which assists retention of fluid loss under pressure is altered. Score = 11.6 / very difficult / 22.6% complex words
(2) The immediate cartilage layer protecting bone assisting the joint's smooth movement. The loss of movement following damage will  cause the lubrication mechanism to fail. Score = 36 / age 19-20 / 33.3% complex words
(3) Maintaining the top layer of cartilage is important to ensure healthy function of a joint. Score = 56.3 / age 15-16 / 13.3% complex words
(4) A joint must be kept in good condition by ensuring that the top layer is not damaged. When a joint is damaged the layer, made from special cartilage cells, can no longer work efficiently. Score = 75.1 / age 14-15 / 8.82% complex words
(5) In order that the bones can move we need to form joints. Joints are different from bones and are soft. Score = 99.4 / age 10-11 / 5% complex words
One of the main difficulties lies with losing the meaning of a sentence if it becomes too simple. It is also noticed that the writing becomes simplified as the average ratio of syllables reduce. The top sentence records 1.88 versus the last sentence at 1.15 average syllables per sentence.
---
Thanks for reading '

Writing to be understood and the Flesch score' by David R Tollafield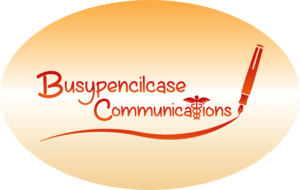 Published by Busypencilcase Reflective Communications (Est.2015)
David Tollafield is a retired consultant podiatric surgeon and has written a number of professional books for podiatry and the public around foot health. Most of his titles can be found on Amazon
First published July 2020