The Interview
Having set up a Zoom meeting, the screen came alive with the vision of Tony Wilkinson wandering around his living room.  At the time we started our interview I did not know he now had some business partners. Curiously they sought to call themselves after the name of an ancient Britannic tribe – the Coriel Orthopaedic Group.
This was a group Tony had been invited to join as a podiatric surgeon. The story was really about how he had gravitated to this position. I felt that his remarkable story should be told. I wanted to know how a podiatrist had become accepted within an orthopaedic directorate. 
Tony and I had worked together during his time as Dean on the Faculty of Podiatric Surgery which ended in 2012. Since Covid-19 emerged in 2020 with his medical colleagues, Tony has done much to keep the 'cogs' of his own NHS running. The interview revealed his progress from community to acute sector and conjoined work across the NHS and private (independent sector). Having worked for Ramsay myself (1994-2010), I knew much of the background to his experiences but have added to the narrative where appropriate
---
Opening questions
So I asked Tony with some incredulity, "How did you manage to work within orthopaedics, become Chair of a Ramsay Hospital MAC as well as become a major cog in a new business venture?"
Tony (Antony) Wilkinson was originally from Lancashire his voice has modified with Yorkshire intonations. Interviewing him was easy. Getting a word in between his narrative was rather more difficult. His passion for his profession could not be questioned. The story he tells is outside the normal experience of most podiatrists. Tony is now a Consultant Podiatric surgeon and works in the area of Doncaster. Podiatric Surgeons, as a small group of podiatrists, through their forty year rise from chiropody, have been belittled by the Press and the British Orthopaedic Association for most of their history. Clearly he was not prepared to let any past history put him off his goal in developing a successful unit and training centre.
A Tribal Network
Living in North Nottingham Tony could relate to an ancient tribe called the Corieltavi that someone had brought up. Of course, Tony is too young to be an official member as this tribe was active around AD43. When a group of likeminded orthopaedic surgeons got together to form a business model during Lockdown, they decided to form the  group as Coriel Orthopaedic Group or C.O.G. The COG consisted shoulder, wrist, knee, hip and foot and ankle surgeons. Tony says this represents 'Linking Surgical Excellence'. Known for being astute in business, and there was no hubris in his manner, he is clearly respected by his peers. This seems contrary to the views of many who might well have been antagonistic to his stellar growth in developing a respected foot health service in and around Doncaster.
 "I approached the local private hospital 20 years ago, then the Independent British Hospital or simply called IBH. I knew the Manager's husband as he worked in our Acute Trust," he said whilst hovering in the background trying to find something I was unsure about.
He reminded me that he had started off in the community sector and realised, "to really progress and become recognised I needed to be within the acute sector." I should point out that the relevance of such a claim makes sense as the acute sector is the arena in which surgery is practised, and not the community. Tony started out initially in a small converted clinic in Chequer Road for two years from 1997. From there he moved to the larger Cantley clinic where there was a stand-alone theatre.
"The Cantley Health centre was separate from the acute hospital. I approached the general manager at IBH about working there as a private practitioner. She took the application (which would be the usual protocol) to the Medical Advisory Committee (MAC). She was told that podiatry is not medical and its nothing to do with us! I was then told I could come in then.
Suddenly the MAC realised that they had missed the boat. And recanted, saying you can't have someone operating without going through the MAC. The manager reminded them that they had declined to get involved and that she would not step down from the original decision."
 His manager's position did not waver which allowed Tony access to the private sector with full privileges  included bed allocations. He points out from then onwards that no one said anything to him but there were rumblings behind his back. After a while Anne left and a new manager called John arrived. In discussion with Tony on one significant occasion John seemed to be fed up.
"Every week at the MAC meetings we spend an hour or so talking about you," he told Tony. "And it's ridiculous so much so that I'm fed up with it. I think your speciality deserves representation on the MAC. So would you join?" he said.
Tragedy strikes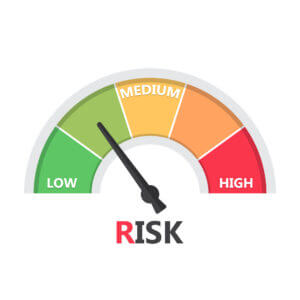 Tony could have been knocked down by a feather at that point and could not believe his ears. He went on to say once he joined the MAC, "the problem stopped over night!" From small acorns as the saying goes…
"My stability in the hospital depended on two things. Firstly, being good at what I do and secondly belonging to the MAC. I've now been on the MAC for a long time and have always tried to get on with people as an individuals."
In 2004 Tony had a patient who developed necrotizing fasciitis. Of all conditions following foot surgery, this condition is a surgeon's nightmare. It has a low risk, but the effect is dramatic as the condition carries a high mortality factor. As Tony rightly says, 'it's no-one's fault,' and he is right as the condition hits rapidly without warning despite the usual high standards. The tragedy was the fact that the patient died.
"I went to meet the family to speak to them together with the Chief Executive of the Trust and the Consultant Microbiologist. This was a low point in my career but I thought it was important to have a face to face meeting. We promised that we would learn from the events that had occurred and would make people aware of this rare condition as part of reflecting on the tragic events."
The Trust started to look more closely at where Tony was working in the community which was generally known as a stand alone unit. Such units can suffer from poor direct networking with an acute hospital, not least because patients and staff do not always have the wider facilities available.
"Was the facility fit for purpose anymore and what about security standards? I thought this was an opportunity to get into Mexborough Montagu Hospital. I had started some clinics at Mexborough anyway and had developed a good relationship with a local orthopaedic surgeon."
Canley to Mexborough is around 30 minutes and a distance of 11 miles and so a strong argument could be made to bring a service under one roof. As Tony pointed out that his links with his orthopaedic colleague were important for many reasons. He shared an orthopaedic list to provide a general anaesthetic option for his patients. This was at a time when most podiatric surgical services could only provide local anaesthetic.
"The orthopaedic surgeon was really friendly toward me and almost took me under his wing to a certain extent. Collaboration started to grow with our lists and a move to Mexborough would allow us to expand further. Out of a tragedy came a positive!"
Over time Tony added his cases to an orthopaedic list in order to access an anaesthetist. He became accepted for his ability and was offered his own list under orthopaedics. The private side included the Ramsay hospital at Parkhill, Doncaster. Patients were soon being transferred under a similar choice system to 'Chose and Book'. This gave Tony the ability to refer his own NHS patients into the system under his care where he had access to general anaesthetic support. Back at Montagu Hospital (Mexborough) there were four theatres and this opened the opportunity to mix with the same consultants that Tony knew from the MAC.
An unusual opportunity beckons
On one occasion Tony recalls, "The MAC were looking for a Deputy Chair of the MAC and everyone pointed to me."
When the outgoing Chair, a dermatologist, finished his time as MAC Chair, Tony stepped into his shoes as well as (already) taking on the role as Chair of Clinical Governance. Becoming Chair of an MAC as a non-medical surgeon was a first for the podiatry profession and would create considerable opportunities to strengthen the brand name of podiatry in South Yorkshire. Knowing something of medical advisory committees I knew how important they were and the type of matters they had to deal with and so I asked, "What tasks were involved with your Chair's hat on that took you outside your comfort zone?"
Naturally we can only report the overview of one or two of his tasks, but on one occasion owing to a variety of different protocols related to preventing deep vein thrombosis, one surgeon would not comply. This led to a meeting with Tony and the Clinical Governance team at Park Hill. Here he was giving advice to another professional, but as he said the type of problems "whether it be a hip are no different from a foot. It's all about principles."
The consultant agreed to make his instructions clearer to the nursing staff. Tony says of being involved with clinical governance (CG), "it allows me to keep my own practice in perspective."
Clinical Governance
He sees all the complaint letters that arise from all hospitals. This is all part of daily business. There is no payment for what Tony does as part of his CG duties or those of the MAC chair, but clearly he enjoys it and fits in within the other specialties. Tony set up a Newsletter, which is quite common for all independent hospitals. "This ensured people knew who I was and I made my face more visible so we could improve communication with all consultants."
Having served at no less than five independent hospitals myself, Tony plays down the difficulties he encountered. Many senior consultants are not always compliant; neither do they take kindly to being told to follow local protocols and would rather follow their own. Diplomacy has to be balanced with firmness.
"My other big policy introduction was one that podiatric surgery had embraced quickly and this was reference to 'Consent'".
Poor consenting process has been recognised. The idea that consent can be made on the day was not part of  recommendations prior to admission and in clinic. This ruling would be no less specific to Ramsay Park Hill than any hospital today.
The Business Model and COG
"Moving onto your business then," I asked, "how did this all come about to create your new company called CORIEL?" My friendly orthopaedic colleague eventually left and new people came in. Over time the number of consultants grew from 4 to around 17 or 18.  There was a knee surgeon who had been a senior Registrar to Tony's original orthopaedic contact.
"He spent time with me which aided my relationship with orthopaedics. Today he is the Clinical Director of the Orthopaedic Department for the acute NHS hospital. He and another orthopaedic surgeon I decided to form a group which came on the back of the Doncaster Orthopaedic surgeon's attempts to form a similar group for their private business. Unfortunately, the members within the group could not get on with each other as there were so many of them. We set up the ground rules for our group, and one dropped out and so at this point we came to a halt." 
Front Line medicine
Covid-19 hit the UK in March and much changed within the NHS UK. Surgical departments stopped admission for elective surgery which of course included podiatric surgeons and Tony. Some became involved by volunteering to help those sick patients in ITU. Others, like Tony, acted as the first assistant in trauma theatres within the orthopaedic department to relieve the registrar grades in A&E and reduce unnecessary admission. While senior doctors supported the sickest patients, it was important to ensure that only a skeleton service was continued to optimise bed admission. Tony found himself being seconded to Trauma and Orthopaedics as another bonus because he started to assist with orthopaedic cases, including hip surgery.
"You know when it comes down to it, what orthopaedics do is not so different to what we do. We can do it well as we are capable." The positive growth of knowledge that allows flexibility would become just one of those unusual benefits that Covid-19 has created. "I feel completely embedded in orthopaedics as part of the furniture," he says with some humour.
A new horizon
There were concerns from a number of people who did not want to put all 'their eggs in one basket' concerning the risk to their current facilities. How much would Covid change practice?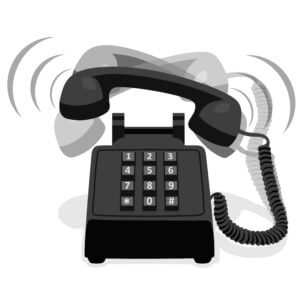 "I got a 'phone call out of the blue. One of the senior orthopaedic surgeons said, we're thinking of forming a group again as we have the right dynamics of people. There's six of us and we want you to join us as you have a good head for business. The group would consist of two hip surgeons, a shoulder and elbow surgeon, a wrist and hand surgeon then another Foot and Ankle surgeon, who Tony knew and had a good professional cohesion with. We discussed what we would call it and wrestled with several names of which one emerged as more ideal."
This turned into CORIEL based on the ancient tribe. One of the team designed a logo which was a man running with cogs inside representing moving parts. When we sought a professional designer this was adapted to include a man running inside a cog. "It was simple but so effective."
Changes to NHS community delivery of services
It is clear that Tony's story is one where there is cross over between both the NHS and private sector. Although not all consultants work in both sectors, many do. It is hard for one not to affect the other in terms of how care is delivered. Waiting times have always been a problem for the NHS, while the independent sector does not suffer the same red tape it can often provide more efficient elective care.
"In 2010 the Primary Care Trusts disbanded and we were split from community podiatry and that's when we were put into clinical therapy under the acute sector. They had rented from the community Cantley clinic until 2018 when we moved entirely to the Mexborough Montagu Hospital. Six care groups had developed some 5 years earlier and the clinical therapy group was put into Musculoskeletal and Frailty along with orthopaedics. Clinical staff in the NHS have to adapt to constant changes.
The Care Group was set up with four directorates in Doncaster. One was surgery and cancer. The new director, a general surgeon refused to allow podiatric surgery to be outside her directorate."
This was how Tony finally came under Trauma and Orthopaedics. He still runs his own sub-specialty under podiatric surgery.
"What will happen after Covid I don't know, but we will become one team or we might separate, I don't know."
 Conclusion
To most podiatrists who hold any interest in surgery know that ever since the inception of podiatric surgery, orthopaedic groups have often been less than friendly. From the seventies and formation of groups such as the Croydon Post-Graduate Group and then the Podiatry Association, which then led to the formation of the Faculty of Podiatric Surgery under the College of Podiatry in 1996-7, efforts to improve the climate have been ongoing.
Individuals like Tony Wilkinson have often achieved far more when isolated from internecine politics where factions cannot agree. The patient is at the centre and should be the prime beneficiary. That surgery remains in the community sector makes little sense. All those who have made the transformation, and I include myself in this cohort, realise it is better to work in the acute orthopaedic directorate than outside. Time has shown that there are few occasions when such a formal relationship does not work. However, if nothing else the content of this interview demonstrates what is possible and what has the potential to work best for not just the patients but for the healthcare system. Tony's story is edifying and should give hope and direction to others
---
Thanks for reading Tony's story 'Why does an Ancient Tribe Seek a Podiatrist?' compiled and edited by David R Tollafield
for Busypencilcase  Reflective Communications Est 2015