Welcome to my November Newsfeed 2020
Enter this competition to win my latest book, scroll down a little to find out more.
THE PRIZE
'Selling Foot Health as Podiatry'. You can read a review by Beverley Wright by clicking on her name.

---
The aims of Podiatric Reflective Practice
Each month I publish a Newsfeed for podiatrists and other healthcare professionals from my Clinician Portal. While the intention was originally to create articles that met some of the rigours of scientific papers, most were intended to have a lighter emphasis. Each article has something to reflect upon and this is the basis of the newsfeed. You can sign-up to receive the newsfeed.
Since I started the newsfeed back in March 2018 I have felt a need to avoid duplication wherever possible. Podiatry journals themselves are metamorphosing and open access to other materials mean competition grows. My philosophy is to provide material that reflect and promotes our profession. The world has been changing not least because of the corona virus. This means that to the wise podiatry needs to embrace more than feet if it wants to stay on the big stage. The time is here to find out if this newsfeed needs to review its key objective and take reflection further. Your say can make a difference. Hence I want to encourage dialogue and offer you the opportunity of a gift. Please do take the survey.
---
Conditions for the competition to win my new book
You should be a podiatrist working in the UK or Eire

You must have

signed up

to my Newsfeed by close of entry
Complete the THREE QUESTION survey to help me develop the newsfeed product for Clinician Portal and Footlocker. You can download my November Newsfeed HERE
---
---
You only need to complete the survey
On completing the survey your name will be entered into a draw selected by a non-podiatrist.
Send your statement  to not later than 18.00hrs on 31st December.

You will be prompted  to supply an address in order to receive the book but you can nominate someone to receive the book in lieu.  

Please note

if you complete the survey and are not signed-up I am unable to enter your email and name and cannot communicate with you. You can unsubscribe later without penalty.
All correspondence should be sent to davidt@busypencilcase.com 
There are FIVE books available to applicants.

If you have already purchased or received the title above you can select from two other paperback titles see below instead:
Bunion. Hallux Valgus Behind the Scenes
OR
Projecting Your Image. Conference centres to village halls
 Postage in the UK, N.Ireland, Eire and Channel Islands is included.
---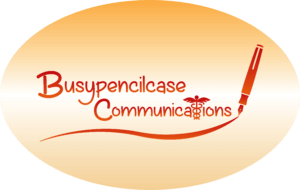 Busypencilcase Communications supports ConsultingFootPain and Podiatry. This website is non profit making and promotes good foot health to all in need.
David R Tollafield is a registered podiatrist in the UK
November 2020
All readers can sign up to my ConsultingFootPain website after any article read or go to the landing page and sign up. Seasonal Newsfeeds i.e Autumn Newsfeed for Reflective Readers come out 3-4 times annually and professional Clinician Portal newsfeeds based on reflective practice come out each month.