The Story Behind My Podiatry Text Books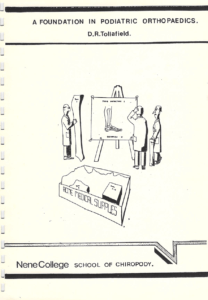 Welcome to 'The Story Behind Podiatry Text Books' and these two publications. 
Back in 1991, our team of teaching staff at the now named University of Northampton, and then Nene College, decided to convert our student lecture notes to a published format. Prior to this, we photocopied all our work and the College sold bound books of notes. Looking around there was only one text on podiatry that had been using a similar format since 1984, 'Common Foot Disorders'.
We all had specific subject areas and had a number of colleagues willing to join the project. Additionally, we felt 'Common Foot Disorders' reflected regurgitated material which had a minimal clinical impact of podiatric practice. And so 'Clinical Skills' and 'Assessment of the lower limb' started to germinate as we felt students needed to move closer to the action. 
Making it Happen
Linda Merriman and I went to London to talk to Churchill-Livingstone (now Elsevier) about the project. They loved the idea and we walked out of their offices with a four-book deal. By the time the train arrived back in Northampton we had realised this was a crazy idea and publishing four books was going to be one bridge too far. We had added podiatric medicine and podiatric surgery and instantly dropped these. The two titles we went onto publish took 4 years equating to a full-time PhD in terms of time.
The books turned out to be more successful than we had hoped and students still seem to buy my original book despite the fact that Linda and Warren Turner went on to produce a second version of both books in 2005, eight years after Clinical Skills. There might have been a co-relationship with 'price'. Students also sold their copies on so reclaimed some cost.
Second Edition
The content of the second edition changed little. The book went onto the third iteration of 'Assessment of the lower limb' edited by Ben Yates in 2009. I retained some of my author input but found my new job as a consultant podiatric surgeon running between three hospitals to great a task to continue.  Unfortunately, my colleague Ben, a fellow podiatric surgeon, may have felt likewise and as we were now outside our formal educational institutions; patients had to come first as did our own surgical trainees. 
Ben and I continued to teach in the NHS, write papers and give talks. Linda went on herself to study at Ph.D. level and then took over a different course outside of podiatry. Today there are more books written around podiatry in the UK which is exciting, although perhaps not enough and that was why I wanted to write more books that were accessible and available electronically.
Neale's Common Foot Disorders
The book we had criticised has continued and gone from success to success, but we gave it good competition for a while. Neale's book has many authors from the world of podiatry and it is truly wonderful to have seen it prosper under some very capable editors. As a student from 1975-78 we had no such text and those that did exist failed to truly represent a wonderful profession. I vowed to write a book at some point to fill the gap and hope in someways our meagre contribution has helped students over the years. Our US American brothers and sisters publish far more effusively than we do and perhaps in some ways this is why podiatry has few publications in the UK. 
The Future Became Clearer
Nonetheless, as I hung up my podiatric surgeon's scalpel and I found I could return to publishing I created the idea of foot journey books for patients and others and so wrote my articles in 'Footlocker' and established Busypencilcase Reflective Communications. You can check out my late books on David's Bookstore – all can be purchased through Amazon.
---
Thanks for reading 'The story of my podiatry text books ' by David R Tollafield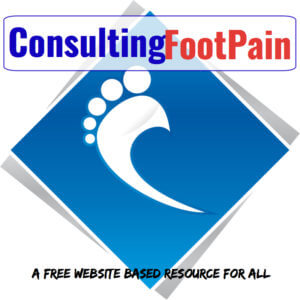 Read free articles covering foot health on ConsultingFootPain, a resource for everyone and anybody
why not sign-up and stay in touch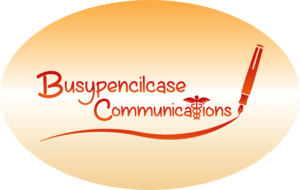 This article was reviewed and updated 1 Feb 2021