Expert Witness 
A Career Series in Podiatry

– Barry Francis
Undertaking medico-legal work as a podiatrist may be lucrative but it is not for the faint-hearted as we will see. Barry Francis is known in podiatry for his outstanding contributions to developing podiatric surgery and teaching future podiatric surgeons. However, he has another area of expertise as a medico-legal podiatrist – or to be specific, an expert witness.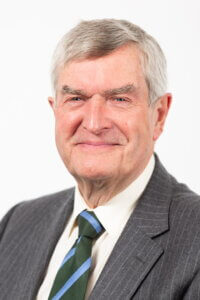 Barry's pleasant moderated well enunciated speech first came to my ears when I heard him speak on Radio 4. His mellifluous tones were soothing and erudite and perfect for the courtroom. Most people who specialise in expert witness work never reach court and confine most of their work to written reports. It is only when you see the workings inside a courtroom that you realise this role is far from a breeze in the park.
In the early 1970s, Barry Francis was approached by a solicitor. He remembered being quite nervous for the wrong reasons, but he told me that he had a client who'd been operated on at the London Hospital. The lady was employed by a company to clean office telephones. As part of her uniform, she had to wear court shoes.
Attending the  London Hospital she had a correction on a toe which resulted in the loss of her toe following an infection. She could no longer wear court shoes and, as a result of her surgical complication, she lost her job. This was a humble lady, living in East London, in not a very comfortable financial situation. As a result of a suggestion, she sought help from a solicitor and seeking help. The case was resolved in a court case, but Barry suspects that this was the first medical-legal case, that a podiatrist was involved in a London court, before a presiding judge.
"I was up against a very senior consultant and his registrar, who since had become a consultant. Unfortunately, it turned out that the consultant had been at Cambridge with the judge, which worried me somewhat more than it would someone. I was cross-examined the whole day by a barrister. At the end of that day, I felt as if I'd been through a wringer. However, the case went on for several days. To my astonishment, we won and the patient received damages of £28,000."
Barry's skill was not just in his sharp razor edge delivery but in his ability to empathise and take a wide view as to the impact on people. He felt driven to take the case as the poor lady deserved justice, and he thought she'd been very poorly used. He added without any sense of hubris how his contribution had changed the lady's life.
"Although modest by awards these days it made a complete change to her life. She wasn't unintelligent, she was just uneducated, but what she did with this money, she was able to buy shoes in a shop after that instead of a barrow in an East End market. She used some of the money as a deposit to buy a house outside East London, and it completely changed her life. And in fact, she contacted me about eight years ago and had some surgery from myself. But in the meantime, as a result of moving out and going to evening classes, she became a GP's Practice Manager."
Following this case, Barry had one or two other instructions over the next few years from solicitors who'd heard about his case. It was essentially a lonely path he confesses and he was busy building his surgical practice. The reader must understand that surgery brings a high proportion of legal cases for all higher-risk treatments and so having surgical expertise and practice is vital to becoming an expert where surgery is concerned.
Today one of the most crucial parts of defending our position as a clinician is to maintain good notes. A departure from this discipline can be punitive. The earlier case of the lady who serviced telephones was won because of poor records and misleading evidence.
Bias amongst experts
Barry's years of practice in dealing with cases highlight the question of bias. Bias can be conscious and unconscious. Unconscious bias is a more difficult one, and it is why particularly within the forensic field one would want that report to be verified by a second person. A second person would not necessarily undertake the whole work but would look at the processes, and see the findings added up to the actual conclusion.  This doesn't happen In the field of medico-legal work. where there is no verification of an expert's findings; the court relies on the expert. Any bias in a case will be exploited by the counsel (appointed barrister).
The question of bias preoccupies the courts a good deal, and one which within our own field is difficult because you may feel sympathy for the plaintiff, but you mustn't let that override your findings and your investigation.
Barry discussed a podiatrist acting as an expert witness in the case involving a close friend. Thinking that the man could help his friend he unwisely accepted the case, appointed by the patient's legal team. Reminded that he worked for the court and not the lawyer, and having read the case notes carefully, the expert witness realised his friend revealed an error in his treatment decision, much to his astonishment. This led to the friend losing the case and having to pay damages. Friendships are lost easily in a small profession. When colleagues are close, the solicitor asks – Is there a conflict of interest? The right to refuse is important and on balance, it is better not to undertake a case where friendships could be strained. In the case cited above, and one over 20 years ago at the time of writing, the friend was keen to have his colleague involved. Neither realised the outcome but this emphasises the dangers of bias!
Becoming a witness
Many reading this article might wonder when they should consider taking on expert witness work. As forensic podiatrist Professor Wesley Vernon says, expert witness work can be very lucrative. Barry considers this question carefully.
"I think I would prefer personally to say that anybody giving expert witness should be at the level of  – and I know that it's not appropriate in all fields – but should be occupying a post at the level of consultant. Certainly, this applies within the surgical field, it's easier when you have reached the level of a consultant because medical-legal work involves a great deal of clinical experience."
We probe the question of non-consultants in podiatry as not everyone has this employed title and agree it comes down to experience in the field such as extended scope practitioners, an NHS appointment.
"In any event, you've got to be careful because if you appear in court with your Curriculum vitae that CV is the first thing that will be tested by the Queen's Counsel (QC)  or barrister,"
Becoming an expert witness is often misunderstood,  it isn't a question of just submitting a report. While few cases go to court, it is likely that you will be tested in the field.
Barry adds, "Rather than looking at it as a career path at a very early stage, it's something that you consider later when you've got a broad breadth of knowledge and experience behind you and you can then apply that to this particular field."
We drift into the area where general practice often involves those with diabetes and high-risk foot patient.
"In diabetes, for example where there's amputation of limbs and so on – you will have other experts involved even on your own side, often vascular specialists, sometimes an orthopaedic consultant, and maybe a diabetologist. Everyone will challenge your findings."
Over the years, training opportunities have been raised by the Royal College of Podiatry with Bond Solon as a single day or 2-day course, as well as other centres providing independent expert witness training. Without some training in courtroom etiquette or report writing, any prospective Expert Witness will soon flounder.
"Only a small number of my medical-legal cases come to court. Now, I like to think that's because I give a good report, and my report is looked at by the other side, who actually then put their hands up and hopefully the solicitors will then suggest that they settle. So I think that's why many of my cases don't go to court."
The important components are being good at English writing and speaking because a judge and indeed appointing legal team always look for competent witnesses which means, looking right for the part and sound persuasive. Temperament is important and you cannot afford to lose composure in court.
Suitability to Practise as an Expert
There is a strong temptation to take on all cases that come your way. Once accepted in the so-called circuit invitations start to drift in. Many are driven by income derived from the work. Payment can take months and often only when cases are completed. Barry emphasises we must be objective.
"Maintain your objectivity, being up to date with your research – being able to research the case and checking on it," are all important ingredients but it is possible that if you do not practice in the area being judged you can find yourself on thin ice. "I wouldn't give judgement on something I wasn't sure about."
Developing a Curriculum Vitae
Barry admits he is not as well published as many newer podiatrists and of course, he has been in the field for over 40 years and has built a wealth of experience. He feels all publications need to be listed on your C.V. –
" How many cases you've instructed each year. What percentage of your cases contributed to acting for the plaintiff and acting for the claimant. How many joint instructions do you have, and how many instructions do you have as a sole expert. Sole expert instructions of course carry a heavy and responsible load for obvious reasons. So those sorts of matters, obviously, all your academic qualifications and lectures or forums have you been on?"
Why not read other career journeys by senior podiatrists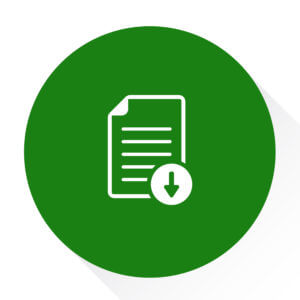 Podiatry as a career choice? is a good place to start
---

Thanks for reading 'The Medico-Legal Podiatrist' interviewed by Barry Francis interviewed by David R Tollafield
Published by Busypencilcase Communications. Est. 2015 for ConsultingFootPain