A speaker's viewpoint
This month Consultingfootpain looks at a relatively new conference for podiatrists and the meaning of OSGO? Does this stand for anything and who is behind the organisation?
***
On 15th – 16th October, the Foot and Ankle Show (FAS) took place at ACC Liverpool. Backed by OSGO, the organising business, Tony Gavin, the Director aims to inspire the podiatry community.
Arriving the night before with a closing light and wind blowing off the Mersey, the Pullman Hotel welcomed us and was conveniently placed next to the conference centre. As a speaker, I like to register early and find my way. Last-minute struggles with an audio-visual system have never been my idea of a good start. With the largest podiatry conference next month, two podiatry conferences may have seemed over the top, but this event is no slouch as over 600 delegates attended. I was keen to find more about OSGO and its origins.
Origins of OSGO
The idea came to Tony Gavin in 2009 through inspiration from an idea about embracing the business and creating better practices for tomorrow. Having interviewed him in 2020 when putting my book Selling Foot Health as Podiatry together, I was impressed by his depth of understanding behind the business and how he saw podiatry fitting in with the ethos of business modelling. After all, like it or not, we are a business which delivers care and promotes foot health education. The depth of passion Tony has for the subject came from his vivid memory when writing a customer service manual.
"I wondered if thousands of other podiatrists had done it before and further thought about how it would be really useful if there was a shared resource for such things. My mind then went to the time spent negotiating for service contracts and I again thought about this being replicated in every other practice. These were the first seeds, a desire to do something to take the pain out of private practice. Osgood Schlatter's refers to growing pains, and I wanted to address the growing pains of private practice, hence the inspiration for the name." 
The business of OSGO derived from the osteochondritic knee condition and grew until his practice peaked with 14 staff after 5 years. Tony then transitioned his role to directing the business rather than working in it. After a personal bereavement, he found the benefit of having established a systemised business meant the practice ticked over and he was able to inspire thoughts toward OSGO. As he points out, his wife had loved parties and a desire to develop the FAS concept would have appealed to her. The benefits of bringing people together, creating motivation and trying to support a better tomorrow through education are essential to a private practitioner. While Tony sees this as fun, the engagement with business to support our industry is something he feels is lacking elsewhere.
First Impressions
Walking into the arena on the first day was like entering a large aircraft hanger with the main exhibits centred with the sides reserved for a large open lecture presentation at one end and the other located for Campside chats – breakout sessions to you and me. Chelsea, one of the OSGO staff, pointed out that the larger size was to create more space in the wake of the coronavirus.
With two days of scheduled events provided by an eclectic group of speakers, enthusiasm was running high. The content and the fact that this was the first significant podiatry meeting with actual contact offered the first chink of conference freedom since all face to face conferences had been cancelled in 2020. The exhibitors were all familiar to delegates and an essential part of any conference. As one with a strong interest in career progression (hence my talk), the Universities of Huddersfield and Plymouth were noted with Shuropody, SMAE and the Institute of Chiropodists & Podiatrists to engage my enthusiasm. The Royal College of Podiatry was otherwise absent, although many members and even speakers were well known in all camps. "Since OSGO started running annual conferences in 2016, RCoP has upped its game significantly. This is good for Podiatrists and the whole profession benefits", says speaker and delegate Jonathan Small. One could not miss the exuberance of Jonathan on the first day in his orange and white suit bursting onto the stage with musical backing from Arthur Brown and Fire!
My focus was on day one and while I could not attend the second, which looked as packed with topics and events as Friday, the large screen and stage drew in respectable numbers. Elsewhere delegates assembled around the campfire breakout areas. By the time I reached home, social media was full of positive feedback and congratulations.
So why do people attend OSGO?
Chelsea talked about offering help to those in practice. This sentiment was supported by Louise Reeney, a podiatrist who runs a busy practice in Sheffield. While she is keen to attend other conferences, she sees a close collaboration with the private sector, teasing out some of the subjects often missed at the larger College conference. "It is more personal in many ways", she told me. Jonathan Small believes "OSGO is a forward-thinking Podiatry organisation that provides great value to its members with continuous development and introduction of new resources, as well as being friendly and supportive especially to those Podiatrists in private practice." As far as what makes him believe there is an attraction to the event, he says, "The Foot & Ankle Show is an evolution of OSGO Live, so it takes all OSGO values and innovations and delivers them in an engaging format to the audience. It's the must-do event for any Podiatrist in private practice."
The learning opportunities at the Foot & Ankle Show are second to none with talks, workshops, and campfire sessions, alongside a great trade exhibition. However, the highlight for Jonathan is the opportunity to spend time with like-minded colleagues who are passionate about Podiatry and providing solutions to patient problems. After a year or more of Zoom contacts in many cases, colleagues from all over the UK were again reunited to tease over experiences.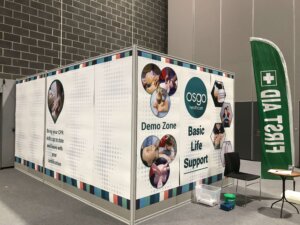 There are many elements seen in all podiatry conferences, including a 'basic life support' course. High-risk assessment and sports conditions were of interest with new equipment such as ultrasound diagnostics entering the field of podiatry with considerable interest.  Selling podiatry to open up opportunities for better practice performance is undoubtedly essential. No one could leave Liverpool without feeling that podiatry was on the move again and gaining pace. OSGO attracts a range of foot health clinicians, including foot health practitioners, albeit in a small number. Maybe this is why groups such as SMAE, IOCP and Shuropody recognise the importance of embracing a broader foot health employment medium. With stacked-up appointments in podiatry clinics, changes in management are required to ensure patients access the best health opportunities. With GPs under fire, understaffed with recruitment and retention problems, there is no quick fix. However, podiatry can provide first-line lower limb and medical health screening and opens an opportunity no one should ignore. Leaving the conference, it was clear that the clarity between our many foot health outlets is overdue and future-proofing podiatry as an ongoing project is not just vital but essential.
---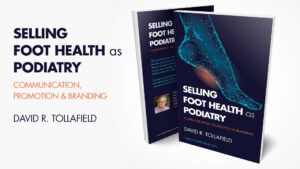 For those who signed up to my newsfeed, you will receive this article on 28th October, together with my latest article about employment case history. In addition, "Selling Foot Health as Podiatry" is available from Amazon books £1.77 and £4.99, while my latest book, which contributes to foot health education for patients and the lay reader, is available as a free download copy when signing up to my newsfeed, Or order the e-book from Amazon or Barnes & Noble with free options.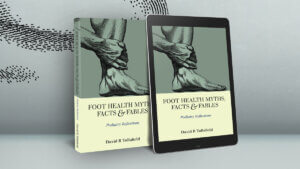 Read more about Foot Health Myths, Facts and Fables here.
---
Thanks for reading 'The meaning of OSGO an organisation' for private practitioners by David R Tollafield
with Louise Reeney, Jonathan Small, Tony Gavin and Chelsea.
Sign-up to David's newsfeed and stay in touch. Go to the landing page and click on free material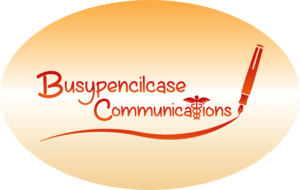 Published by Busypencilcase Reflective Communications Est. 2015
25th October 2021