A Career that makes up our 

Podiatry

 Landscape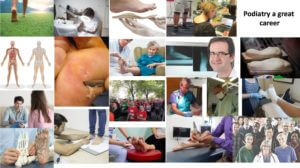 Background
The Landscape Career project commenced as an idea during 2019. During the Spring of 2018 I attended a school's programme that awakened my latent thoughts about Inspiring Youth. My school programme report was published in Podiatry Now (now The Podiatrist) as Podiatry as an Inspiring Career. The first Lockdown allowed me to interview many colleagues to find out how they entered podiatry. These are still ongoing. Check out what we need for the landscape career project below and then read on a bit about the progress so far and what is entailed. At the end of the article you can find out how to be a part of this exciting project. 
This material is designed for career podiatrists and students engaged in studying podiatry.
Reading score = 60
---
What we need
passion, passion, passion
students to talk about their experience from a wide walk of life.

podiatrists passionate about domiciliary practice

Story tellers with amusing anecdotes

general podiatrists in the NHS and Independent sector

those who feel management is an important career
---
An interview that changed my attitude
Having met and interviewed many podiatrists during 2020 I was soon persuaded that if I thought my career had been successful. I was not the exception…
It was December, 10 days before Christmas. I thought perhaps this would be the same as most interviews, but it wasn't. Of course it would be wrong of me to reveal the author's identity. I was taken to a place in her heart, from the loss of a father who advised her to consider podiatry; then onto meeting people who would influence her career decisions. Humility shone with respect, genuine admiration and gratitude for all she met. There were opportunities that took her away from her comfort zone, and yet made her a whole person. Injecting more reasons for continuing in podiatry were clearly in her sights. No longer in her early youth, but by no means old, this podiatrist took me to a place where her experience expanded without any sense of hubris. Quite simply she touched my soul making me proud of the profession I love. I thought this was the quality that we aim for at the heart of the story. It is a story we all want to tell if given the tools. If I thought my task ahead was an easy one, then this latest interview demonstrated that I shoulder a heavy dose of responsibility to tell the story about podiatry well. Such stories are not isolated.
---
Choosing a career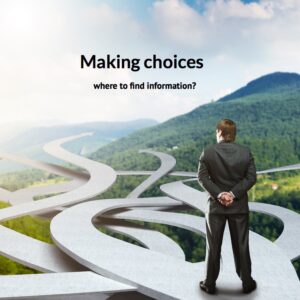 Many think about their careers long before being confronted with their subject choices. How perceptions are driven is up to each profession and how it chooses to portray their role. James Herriot woos animal lovers, Noel Fitzpatrick perhaps provides the wonderment of technology for his animal reconstructions. What image does podiatry project? If we look at the College of Podiatry and Institute of Chiropodists & Podiatrists, both market the podiatry career in different ways.
The use of on-line tools is important. Accessible information is better than ever, but the people who make up the membership have not 'collectively' contributed their own case experience in any detail. Surely we have to go beyond sound bites. Next month I publish "Podiatrist on a Mission", my own story as clinical memoirs. This does not just tell but shows people what it took to become a podiatrist in the seventies. 
The landscape career project is designed to divide podiatry into specialist subjects. The drive is to reveal the wider activity and choice now available within our profession. The book called 'Mission' looks at where we were between 1974-1986. It tells how we moved from chiropody to podiatry. We need a publication that drives to the heart. Demonstrates our passion for our subject and brings the story up to date.
---
What should a career offer?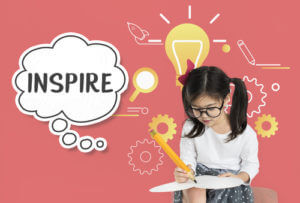 We will all have our own ideas. My thoughts include job stability, opportunity for promotion, self-development, encouragement, a balance between team work and independence. Then there is the environment, finding challenges and problems to solve, creating pride in the outcome of a service. Hospital versus clinic, clinic versus domiciliary. Outdoor travelling, public speaking maybe, or visiting sports clubs. Fair financial reward and remuneration for my skills. I would include a desire to accept risk and perform under pressure. 
The endgame to a career is to know that you have found something that you like doing. Something worth getting out of bed for in the morning without hesitation. Students in the 8-10 age bracket are wowed by things they see and know. They are persuaded by the joy of the unexpected and the new. Students in the 14-15 year bracket want some of the attributes in the first paragraph. Boys might see financial gain and risk while girls might see security and safety as the key factors. All should seek satisfaction and pride.
Podiatry is a good career and must be promoted
---
Opportunity and the future
Chiropody in 1978 is very different to podiatry in 2021. Nearly half a century on one should expect changes. The student entering the profession today must be captivated by the need to provide foot health to a nation but taking a medical overview. The failing attraction toward podiatry is thought to be associated with unsavoury activities. 
We need to take the subject of podiatry and show how it is important, and how it can make a difference to the patient's health, mobility, livelihood and future. Those keen on evidence have been providing the ammunition for the gun. The gun makes the noise that calls to action. I tried to make a clear case in Selling Podiatry as Foot Health that we need to make a better effort to promote ourselves. 
With a group over 20 podiatrists we have a caucus of expertise from all walks of podiatric medicine and surgery. A group with wide experience who can tell the story of developing their own skill set.
---
Do you want to be involved?
While I can write in between the gaps we need people to come forward with their own stories. The best way to do this is by interview. Now we have Zoom and FaceTime available and all I ask is that you chat about the subject you know best for around 40 minutes. Your words will be used to build a story and then a book about your career. This is what you gain.
teamwork

contribution

satisfaction 

motivation

personal reward

promotion (of self)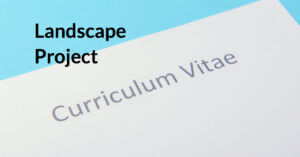 You will be part of the changing landscape of podiatry and will be proud that you are a DOER.  Writing will commence in May 2021 and hopefully will launch after November – February (2022). Everyone contributing will have their own paperback copy. Your basic CV can be included with a picture and your place of work. 
---
Please contact me directly if you feel you can offer something to this project davidt@busypencilcase.com 
---
Thanks for reading 'The Landscape Career Project'
Published by Busypencilcase Reflective Communications
Esb. 2015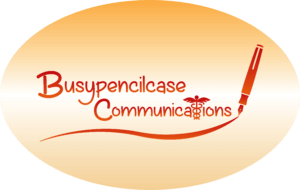 Written for Podiatric Reflective Practice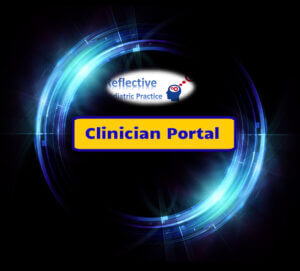 Published January 2021