Sports Podiatry – an exciting career in podiatry
A Career Series in podiatry –

Sean Savage
Sean Savage is an Irish dance podiatrist, not that he dances himself, but treats dancers as part of his practice in Northern Ireland. We saw Simon Costain talking on the weak foot link and dancing with companies in London. Sean brings the delightful Irish dancing scene into focus. I interviewed him and heard about how his career diverted first from chemistry to podiatry. 
Spring in Belfast, Northern Ireland. It is 2020 and 11 degrees. Sean is on the screen, as I interview him on Zoom. He announces that this temperature is almost tropical for Ireland! He starts to tell me all about his experience and finding podiatry, albeit after he took a degree in chemistry first. His clear sense of humour is infectious.
One day Sean bumped into a podiatrist called Marty in the Queens Students Union. Sean takes up the tale. "I asked him what he was doing. He told me he was doing podiatry and I was like, 'What's that?'  I didn't even know what it was. And he said, 'Oh, we sort of do feet and all sorts of sports and biomechanics. I forgot all about the whole idea of podiatry until I graduated in chemistry and was trying to get myself a job."
Sean happened to catch up with someone who knew Marty and found out he was doing well which resonated with Sean and the subject of podiatry as he was trying to figure out what to do with his chemistry degree. He fixed up a meeting over coffee whereupon Marty told him about his role in podiatric clinical teaching on a course that had just converted to a degree.
"To cut a long story short  – he had to break the news that he was going back to university again."  His mother replied to her son's decision – "Oh dear. You just want to go and sit in the Students Union and drink beer and play snooker." However, he went back and really enjoyed it, finished his degree, and went to the USA for a year.
Back to university
Sean qualified with a degree in 1995 and worked in the NHS for a few years, then went back and did some post-graduate qualifications. He spent 10 years tutoring in the university but in 2003 he branched out to become his own boss – working independently. One of his strengths has been networking and he has contacts not just through podiatry but in other medical disciplines – GP's, physiotherapists, orthopaedic surgeons, rheumatologists, that sort of thing.
"I've no shame in 'phoning someone or emailing them and asking them to have a chat or. 'Hi, can I refer to you?' or tell people what I do, give a few short talks and things like that."
Having been in private practice for 18 years now, without having to invest too much money he was confident in using his own brand to market his skills. Sean is not alone. Many successful podiatrists use their own skills to show how much they can contribute to their field of practice.
Step dancing and competitions
Sean emphasises his strengths in networking, and I wanted to find out more about his area of specialism – Irish step dancing. Sean has made Irish dancing his thing. "Before COVID I would see a lot of Irish dancers," he tells me. "In the whole of Ireland, Irish dancing is a phenomenon.  There are so many, and it's a very lucrative business for a lot of these companies that make dresses and shoes and things like that, and there are always competitions. So, you've got the Irish Championships, the Scottish Championships, the Ulster Championship, the North American, the Australian, and a lot of these dancers would be taught predominantly by dance instructors from Northern Ireland. So, when it's busy, 50 to 60% of my clients would be Irish dancers. A lot of the time you're maybe getting the parent who spent £2000 to £3000 on a dress for a girl for a certain dance, and she's got an injury, so they want her sorted out and they want it sorted out immediately. What I've found is these dresses can only ever be used for one dancing competition. If you wear the same dress twice to different competitions, it's frowned upon, so mother's and father's spending all this money and the child is injured – they need them seen immediately."
When he's busy he could see patients morning, noon and night as well as being called to some of the local theatres and dance arenas where competitions are held. He would be asked to strap somebody's foot or assess a condition, provide a designer dressing, advise on exercises or some treatments during the actual competition. He's big on injury prevention and has concerns that girls from eight to eighteen are doing serious dancing which can involve dancing for four or five hours a day, every day. This leads to a huge amount of overuse injuries. Rehabilitation, stretching and strengthening exercises are important. While there is overlap with physiotherapists, podiatrists specialising in musculoskeletal work must have a detailed knowledge of anatomy, physiology and understand how the human frameworks, interlinking the upper body with the foot and lower limb.
Finding the niche
One thing that we all must look for is that opportunity to do something no one else has thought of. We can bring our own interpretation to the field or of course, we can follow the crowd and become lost. For Sean, this has never been an option.
"I remember I had a referral of a young guy who was dancing for the Lord of the Dance.  He was advised to see a podiatrist. They saw my website, they came and saw me with a soft tissue type injury, I think it was the tendon on the outside of the foot. It turned out to be a peroneal tendon tear. He'd been to see a few people, and no one had diagnosed his problem. We got the scan and identified the injury. And then just word of mouth, next thing I was known as the podiatrist who deals with dancers, I'm the dance expert!"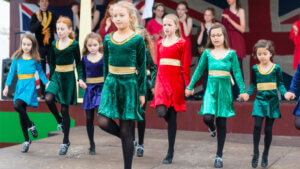 Sean loves hearing how much children dance and admires how much training they put in. These children dance, do competitions and train daily. Parents usually have a little dance studio set up in the house, which may involve a heavy mahogany table that the child dances on. The parents say this really helps, the hard grind on her feet strengthens the feet. And I'm going, "No, no. Think of the stress you're putting on this child at 9,10 years of age and they're dancing three, four or five hours a day.
It's crazy stuff. That's how I got it all, through one referral that I sorted out and then my name just went viral."
Sean stumbled on the fact that when he started to deal with the all-time greats in Irish dance, such as Michael Flatley who produced Lord of the Dance and River Dance, "while they make fortunes, they don't have a medical team. Someone might do a bit of sports massage but in terms of injury, they haven't a clue," he says candidly. While in the USA we see podiatrists ranked in the forces as Lieutenants or captains; we do not see the UK forces employing podiatrists only outsourcing them in the private sector for medical support. He launched into another story.
I had a little girl come over to see me a while ago, who was dancing in Las Vegas and hurt her foot. They didn't really know what was wrong with her. They sent her back and told her she had eight weeks to get herself sorted or she would lose her professional contract. She had a stress fracture of her navicular (a mid-foot bone that is key to foot movement and stability). When I contacted their medical representative, a massage therapist, she didn't even know where the navicular bone was in the foot. She asked me to send her information on this! I'm amazed that the big sort of multinational companies like River Dance doesn't have a podiatrist or a registered physiotherapist with their troupe. It's quite shocking sometimes. These kids are being really exploited and not being managed in terms of injury prevention or whatever."
Sean sees more than Irish step dancers
While Sean does see a few male professional dancers the breakdown is probably around 80% female. "Maybe peer pressure from other sports such as playing football and things like that," he considers. He sees Latin American dancers as well as ballroom dancers, some are even referred by orthopaedics. And then there's gymnastic disco dancing. Dance is complex and varied. One local girl from around his area was a champion. At the time and he didn't even realise they had a championship in this form of dance. His open admission that much of this specialty has come from just what walked through the door is refreshing; podiatry is still a young profession relative to medicine.
Sean had not set out to specialise in dance. One 15-year-old girl had a stress fracture.  Stress reaction fractures are not uncommon together with the lower limb, foot and knee injuries associated with overuse problems. Another young girl had stress fractures in both feet and was still dancing!  At the end of her championships, she was in tears because she just couldn't cope anymore. Her mum phoned Sean and asked to see him. Because of the pressures of competition, these girls would put up with a lot and her mother knew she did not complain without reason.   
Sean uses diagnostic ultrasound after he completes a whole assessment with some clinical tests.  He assesses them weight-bearing as well as non-weight bearing to see if they can load their body weight.  Often, he refers to orthopaedics colleagues, depending on the need for special imaging, but he will use private scanners as he knows that going to a GP might take months to get a diagnosis. Many pay while others have health insurance. Unlike the mainland, Sean has few podiatric surgeons to refer to and so must use orthopaedic surgeons that deal with sport and dancers.
Footwear designs
All podiatrists are trained in footwear design, fitting and adaption form an important area of foot health practice that is so often ignored as being irrelevant. It is not unusual for a GP to ignore shoewear, that is even if he or she takes the shoe off in the first place. There are two types of shoes for dancers: a hard shoe and a soft shoe. A lot of these young dancers are told to wear the shoe as tight as possible, especially the hard shoe. A child with a natural size 5 is forced to squeeze into a size 4. Some old-fashioned teachers enforce the 'squeeze your foot into a tight shoe' theory to minimise slipping and to gain more contact with the ground. The skin takes the brunt of this insult so blistering, skin damage around the toes leads to areas where permanent deeper changes arise. Toes deformities cause buckling, and young teenage children can suffer pockets of blood and deep cyst-like swellings, and nail damage or infection.  
Soft shoes provide no support and so shoe-related injuries arise from inappropriate shoes. Stresses and sprains of the ankle, tendon damage, heel and plantar fascial type injuries of the sole are typical problems around the soft tissue anatomy. Even nerve damage is seen with pinched nerves that usually would be seen in middle age, but in dancers arising much earlier. Tibial leg stress and kneecap tendinopathy form an endless list.
I talked to Sean about my time in New York when I first came across a podiatry dance practice back in 1981. The podiatrist was using some soft types of shoe insert we call orthoses and I wondered how the dancers could cope without this mechanical aid. Sean comes back confidently saying,
"A lot of the time, I won't put these kids in orthoses. You can't get orthoses into their shoes. It's as simple as that. I will pad them up with maybe orthopaedic felt with a special foam called Poron, but even at that stage, it's still very difficult to try and get a foot into the shoe. If I do feel that they still require some sort of device I provide them with an orthosis for every day. They still train, they are running and keep their fitness up. Orthoses can be used for their everyday school shoes, or their running shoes, but in terms of dance shoes, you just can't get them in."
---
If you enjoyed reading the work of podiatrist Sean Savage and like reading about dance, why not read other articles on dance.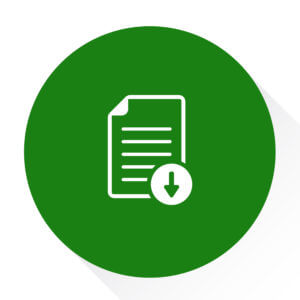 ---

Thanks for reading "The Irish Dance Podiatrist" an interview with Sean Savage by David R Tollafield
Published by Busypencilcase Communications Est. 2015 for ConsultingFoot Pain