Sixty minutes is better than forty-five
Week Three and Day 5 and article No.5
Thanks for reading my gym or shall I say fitness diaries and this article 'sixty minutes'. This is a series which covers health and physiology associated with exercise. The articles are biased toward the older age group. If you are young, slim, beautiful leave is silver surfers to wallow in our own form of exercise. I am also learning to expand my own knowledge of the gym.
My first post in this series started with 'Getting back to being fit again' and sets out the aims of the gym. Check out Am I Fit to Use the Gym? because we don't want anyone to collapse.
Fears and risks
We have now gone to sixty minutes for our sessions where before we had forty-five as the centre adjusted to demand. Numbers in the gym were still low out of a possible 16. Today there were 7 users. Tess told me many were still staying away. Fears from Covid-19 and their perceived risks from catching the virus were still real. I smiled at one user at our centre as we both liked to start with the same machine; our trusty knee exerciser.
'He said I just go to whichever piece of equipment is not being used.' I smiled as he soon snapped the same piece of kit up once I had finished. It's all pretty civilised and everyone helps out, but remains socially distanced. 
I divide my time between weights, resistance machines, and machines that move. I will try everything as long as it does not hurt me or does not overlap with the kit that I am most comfortable with. When new equipment comes in or I don't know how to use it, I ask for a demonstration. The staff at my gym are all very helpful and approachable. If I spot new kit though I like to see if it can add to my programme of exercise.
---
Cardiac theme
This week my theme was cardio-vascular thoughts around exercise. In those sixty minutes I want to ensure I used the time more effectively than the previous forty-five minutes had failed to allow.  Article no.4 saw me feeling sluggish and entitled as such, 'Some days are more sluggish than others.' I normally add a big walk in on top of my gym exercise as it add to overall fitness. The point about cardiac fitness is that breathing improves when the lungs with time. That heart pump of ours does an amazing job 365 days a year, 24 hours a day and shifts 5 litres of blood every minute around the body. Once we exercise this goes up to 20-25 litres a minute. The faster and more work we do, the more blood those muscles require to keep working. The heart is connected intimately with the lungs and has interconnecting valves. Keeping the pump active and exercise helps both heart and lungs hence we have the complex name cardio-pulmonary. 
All gym machines contribute to cardiac workout
Whether you are using the weights to exercise your muscles, doing sit ups or using a treadmill, you will work your heart. Finding an activity that does both depends on the work you do. The faster we move, the more energy we consume, but for us older patrons that might not always be good. The gym experts talk about reps or repeats of an activity and then sets, which are groups of reps. We need to use our time well. Too much of one exercise may not be ideal because we should spread the load. Do what works that helps you feel the benefit. If you overdo it chances are a day or two later your body will alert you to discomfort. Of course unused muscles need exercise and will ache for a couple of days. Joints however should be protected by keeping the muscles balanced and toned. The NHS publish a little information about muscle discomfort. If you want a bit more explanation Donavyn Coffey (2018) provides a little extra material and talks calcium, inflammation and T-cells.
Ever since I watched an excellent programme on exercise on TV I like the idea to do faster exercises as this reaps greater gain. For those forty five minute periods this helps but then as one of our trainers suggest, crashing the gym to fit it all in is not good.
How fast can your heart beat?
A formula is given as 220 minus your age. As my age is 64 at the time of writing, my maximum heart rate is 156 beats per minute (bpm). In this link from Polar, you can find out your five heart rate zones. This is taken from the same website;
Your heart rate is one of the best indicators of how hard your body is working during a workout.
Frequency

is easy to understand: it's how many times you exercise per period of time, for example per week.

Duration

is simple too: it's how long you exercise at a time, usually counted in minutes.

Intensity

 is a bit more complicated – and that's where the heart rate zones come in. Your heart rate is one of the best indicators of how hard your body is working during a workout.
A bit about sweat
As you work harder and faster you will feel your lungs working harder and your skin will sweat more. So the big question is should you sweat as much as you do. Boy do I sweat but that's me for you. There's a good deal of information on sweating and my preferred link is Healthline. Most links seem to connect with ads these days, but if the information is good, go for it.
I use a T-shirt but I have decided to invest in one of those open shirts because I hope this will make me cooler. I also use a headband which prevents sweat dripping into my eyes and moreover my glasses. As a series spectacle wearer exercise can be frustrating. In the photo I am using a Castelli headband which cost around £14. These are thin and really work well for about 15-20 minutes of hard work. The Onupgo band I bought from Amazon cost around £9.00 for 3 and these are thicker. The ticker towelling bands work fine but are not as easy to stick in your pocket. I go through 2-3 headbands in an hour. I might look strange but the bands really do work well and keep sweating that bit more comfortable.
---
In the next article from Wednesday and Day 6, I will consider neck pain exercises and calories
 
---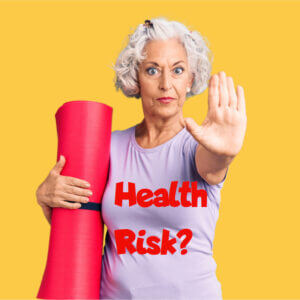 You can read more about me by clicking the link here 
---
Thanks for reading my article 'Sixty minutes is better than forty-five'. This is a series on using the gym and considering health issues in older patrons. 
Published by Busypencilcase Reflective Communications under Consultingfootpain.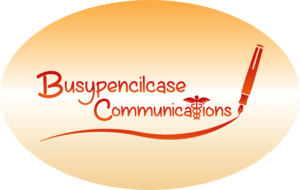 August 2020