Reflective Practitioner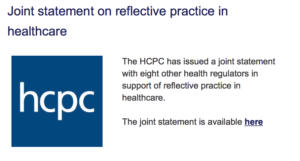 How can we become a better reflective practitioner? 
The July 2019  College of Podiatry-newsletter conveyed information about reflection. The source comes from the HCPC website and is derived from a joint statement of support from nine Chief Executives of statutory regulators of health and care professionals. While many will avidly consume this information, others will put this to one side. There are about 1400 words to digest so I thought as the subject is dear to my heart I would try and summarise the key elements for readers.
Summarising the policy statement?
All groups have a similar view. Reflection is important but demonstrating the effect can be liberally interpreted. If reflection does not take place in some way there are unstated consequences within the policy.  Sharing is considered the most common method of achieving the experience pof a review enlarging on positive and negative areas of clinical work. The most important features derived from reflection are the elements that forge change. This important driver of reflection is intended to improve health care delivery but links to standards are expected by each body.
---
The general views behind the statements
It is recognised that (self) reflection is a vital part of learning so 9 organisations have published their statements jointly. Reflection is recognising a method often through groups to improve their clinical practice. The HCPC take a view that reflection is important for patients and this takes the form of recognising a need to change based on any review we take, either individually or in multi-disciplinary teams. To be effective, reflection is a continuous process and expected to be routine.
Unfortunately the downside to these statements is to fail to add that all important, no blame attached. There is however an underpinning emphasis on both negative and positive sides of an experience that should be shared. Considering the fact that 9 groups of regulators consider validation (or revalidation) important, reflection has become a bedside partner within the process. Within case histories it must be taken as read that names are anonymised, but the use of 'the experience' is very key to reflection as that must be the take-away outcome.
For the most part, regulators feel a light touch approach, that is to suggest no rigid framework. Everyone should reach the point of reflection in a way that suits them. Models associated with reflection are referred to but we all know reflection takes on many guises; case meetings, seminars, workshops, team briefs, talking to colleagues at conferences on specific subjects with Q&A. For those in the NHS and maybe some other sectors, organisations and employers should buy into reflection and provide clinicians with time to conduct such processes. The fact that this has to be stated means employers are not entirely in touch with driving reflective practices.
---
Councils
Group reflection activities should be encouraged by employers and training providers as they provide mechanisms to identify complex issues and effect change across systems. Time should be made available, both for self-reflection, and to reflect in groups (General Medical Council). Chiropractors must design learning cycles that require them to reflect on their practice in order to assess their learning needs and subsequently reflect on and evaluate the effectiveness of the CPD activities. The General Dental Council introduces reflection through the enhanced CPD scheme, and encourages dental professionals to reflect on the outcomes of their CPD activity. This familiar statement was repeated by several councils. The General Optical Council expect personal development plans, which is common to other groups and entrenched with validation, to drive reflection. The General Pharmaceutical Council suggest reflection is a core part of their model and the favoured method is peer group reflection. The sharing element again is key to statements include the Nursing and Midwifery Council. Our own HCPC add evidence to their statement which should be developed to show reflection.
---
HCPC June 2019 (click here) Published to members of the College of Podiatry July 2019. Read my next article on reflection Making Reflection Happen.
---
Making Reflection Happen: an introduction… read more (click here)
As far as the registration (regulation) bodies (Councils) are concerned it comes down to you as an individual. No matter what system exists there are few checks and balances as to whether you do reflect unless you are tested. The method of testing comes from the unfortunate process when you fall outside normal practice and find yourself at the end of a complainant noose!
---
Thanks for reading about reflective practitioner by David R Tollafield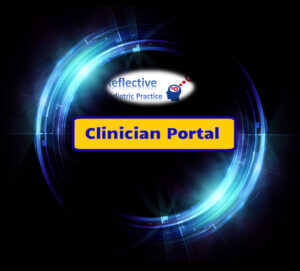 August 2019. Modified 31 March 2021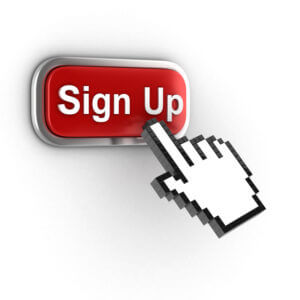 Published by Busypencilcase Reflective Communications Est. 2015