The  NEC Primary Care Conference talks
Presented by David R Tollafield
The material in this article is time sensitive and will be removed on 30th May 2022
 
Thursday 12th May
Plantar digital neuroma: Old problem, New analysis 
Hello and welcome both to my site and information derived from my talk at the Primary Care Conference. 
Reflection involves looking at older ideas, re-evaluating theory and examining what we do in practice to ensure we have the best information to enable us to help our patients. As always I like to support material with articles to help those delegates at conferences with any appropriate publications and references. Conferences promote new ideas and the delegates must go away and reflect on thoughts and material and take the content to a level that can be applied to their practice.
Shared decision making
My talks provide clinicians with information to help patients. NICE has a strong view how to help patients engage better when consulting their GP. The same goes for podiatrists. While the reference goes back to June 2021 and has been followed up, Medscape have produced a useful article covering the objectives behind the topic of decision making. The link allows you to join this useful medium and clinical resource at no cost. 
Material prepared for the talk has been carefully researched over the last few years and updated for the NEC talk. You should find something below of help, if not go to my website and search out 'Plantar digital neuroma' and 'Morton's neuroma'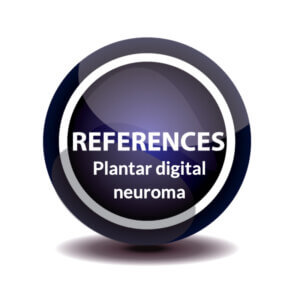 Morton's Nerve Pain (

a patient article for the lay reader

)
---
Wednesday 11th May
Is erosive cartilage mapping the podiatrist's satnav for predictive hallux valgus?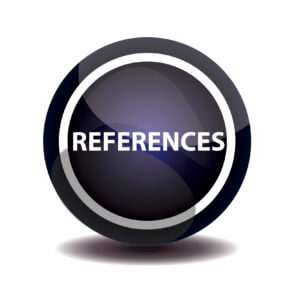 PLUS
---
About the Speaker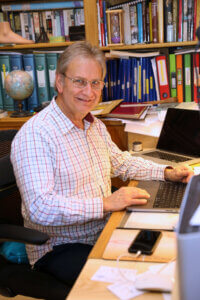 David Tollafield is a podiatrist by profession and lecturer by vocation and medical health science writer by passion. He qualified from University College Hospital (LFH) in 1978 and spent 10 years as a full time senior lecturer in Northampton as deputy head of school between 1986-93 and then became a full time NHS consultant podiatric surgeon in 1993. He has lectured in a number of countries including Finland, New Zealand, USA, South Africa and Israel.
For him, reflective health communication and education is not just about writing complicated reviews and research for professionals but making health knowledge accessible to the general public as well. As a medical health science editor-author for 'ConsultingFootPain' – David is keen on clinical reflection. To date he has written over 8 podiatry related books.You can follow him on Twitter @myfootjourneys or @david.tollafield for Facebook or on LinkedIn.
David wrote his third book following his own experience as a patient with a plantar digital neuroma. He is passionate about his experience and reflects on evidence that could make a difference as to how podiatry might approach this common foot condition.
---

Thanks for reading "Primary Care Conference 2022" 
Published by Busypencilcase Communications. Est. 2015 for ConsultingFootPain