Perspective from a Spanish Podologo
with David R Tollafield
We might have left the European Union but podiatry is stronger than politics. ConsultingFootPain is joined by Rodrigo Díaz Martínez, a lecturer of Podiatric Medicine at the University of Northampton. He studied at the University of Malaga in Spain and is in a good position to review how the profession of podiatry is perceived in these two countries. We contrast the two euro countries in brief.
Rodrigo finds the most frustrating aspect of being a podiatrist is the lack of recognition and acknowledgement from other medical professions in the UK and worldwide. If you are a nurse, a dentist, or a doctor, everywhere you go, people would understand what you do for a living. However, if you are a Podiatrist, people often wonder if you are a doctor, if you do pedicures, if you are a beautician or if you have a foot fetish – we all have had that patient asking that question. 
America, the UK, Spain, Australia, New Zealand and Canada are places where this profession is very well developed and medically recognised. Although sometimes people call us podiatrists or chiropodists – others podologists or, as in America, doctors in podiatric medicine. A wide variety of titles can make things more difficult for the general public and the medical sector to understand what we do.

Spanish Regulation
In Spain, a podiatrist is called Podologo if you are a male and Podologa if you are female but will have the same competencies regardless of the area of Spain they live in.  We don't have a Health Professions Council in Spain.  There are 17 autonomous "communities" – every community has its own regulations and intrinsic differences –  Education in Spain. 
The 17 different colleges and a national college regulate the profession.  In addition, there are national colleges and autonomies colleges that the National Ministry of Health oversees. In the UK, the Health Care Professions Council regulates podiatrists for each nation.
 In Spain, a unique podiatric council/college makes sense, considering how different we are from other health professions. Regarding registration, insurance, and cover, every Podologo/a needs to register with the council of the autonomy where they live, although ultimately, it doesn't matter as long as you are registered with one of the colleges.
Competencies
Regarding competencies, there are several differences between the UK and Spain. First of all, every degree is four years, they all have the same syllabus and the only differences are in terms of optional subjects you can sign up for, such as nutrition or biomedical technology.
Every podiatrist can prescribe anything from the Spanish equivalent of the British National Formulary (BNF) as long as it's justified. Podologues undertake studies in general pharmacology or specifically for Podiatry. Everybody following Spanish graduation has independent prescribing. British podiatrists train for three years leading to a BSc degree, but in Scotland, the course is extended to 4 years. Prescribing is limited until after graduation, but independent prescribing is available to any podiatrist who adds to their training as a post-graduate subject.
When it comes to imaging, we do a module on radiology that allows us to diagnose using x-rays, MRI, ultrasound scanning and CT scans. We do not need extra training or certificates after we qualify unless we want to take our own x-rays, in this case, there is a post-graduate on radiation and radiology, but this is only in case we want to have our own equipment in the clinic. 
British podiatrists all take some undergraduate recognition of different imaging. To 'prescribe' an x-ray or scan using an x-ray requires an IRMER certification and then each hospital will agree on a protocol to allow access rather than true prescribing. Podiatric surgeons and specialist podiatrists must take additional modules in imaging at the Masters level as part of their career in surgery. Ultrasound imaging is more flexible and training is variable.
Surgery & the Private Sector in Spain
Regarding surgery, the law is particular and very general at the same time. It says that, as a graduate podiatrist, you can perform any surgical procedure you need as long as it is on the foot and ankle. The problem is that in most undergraduate courses, the surgery is limited to incisional and non-incisional nail surgery and minor surgery. To perform more extensive surgery, you must complete post-graduate training with any college courses or show experience shadowing and have an intervention ratified alongside an experienced podiatric surgeon. This creates a grey area and most of the time, podiatrists who perform a specific procedure are confident and experienced in that particular procedure. For example, you can take training on a subungual exostosis or hammer toe surgery and perform that specific treatment after you finish without taking an entire podiatric surgery programme.
In the UK podiatric surgeons are enabled to practice surgery on the foot and associated structures which can involve the anatomy above the ankle
When it comes to being a podologo in Spain podiatric practice is mainly private. There is an NHS equivalent in podiatry within the Spanish equivalent of the NHS. GPs, nurses, dermatologists, orthopaedic surgeons and other professionals would treat the foot privately. The podiatrist's role is minimal, even in a community setting where the nurses deal with diabetic foot ulcers. This is something that is hopefully going to change as the colleges are pushing for the inclusion of podiatry in an NHS type of service
Podiatry in the UK is available within the NHS but has become more focused on high-risk limb diseases. General podiatry and sports medicine is practised largely in the private-independent sector
Orthoses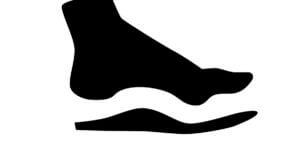 In terms of orthotics, the approach is very different. We mainly provide customised (casted) orthoses similar to the American model. Most podiatrists manufacture their own orthotics with or without the help of a technician. When I started to work in the UK I was surprised by the number of over-the-counter orthoses that podiatrists prescribe, as I was taught to use casted made-to-measure as the primary option. Having been in the UK a while, I realised there is no consensus or strong evidence on most of the techniques used in 'orthotics' and 'biomechanics'.
As a lecturer in Podiatry in the UK, I would love to see the day when every undergraduate programme offers independent prescribing, minor surgery and radiological diagnostics. I would also like legislation to better protect the actions of our profession, in function rather than title – unifying our competencies nationally and giving us a legal cover for the vast majority of podiatric interventions. Maybe we should aim to adopt the DPM format as in the USA. 
Barcelona experience
My (DRT) first introduction to the Spanish podologo was in 1990 when attending a conference in Barcelona, where a group of British podiatrists joined their European counterparts. As I was a full-time senior lecturer at the same school of podiatry as Rodrigo, Nene college, then – now a University, I was enlightened when I was sent to promote podiatric medicine UK. I came back with a better understanding of European podologues as they are known collectively. 
Visiting the School in Barcelona, I found a very efficient model comparable to the USA schools I had visited in 1981. Of course, Spanish and British systems have improved over the years. Still, the Spanish system's elements offer a liberal approach compared to a heavily regulated UK system. 
Fast forward
My own view is that Spain is among one the top countries offering podiatry among the UK, Australia, Canada, Israel and New Zealand. South Africa, meanwhile, is trying to match the advanced practices at its single university in Johannesburg, while Canada struggles with two titles – chiropody and podiatry. The USA remain far in front, having established a system that mirrors medical training more closely from the sixties. 
Senior podiatrist David Holland points out,  "We are, whether we like it or not, moving slowly away from the old "NHS pays for all medical care" model. Pharmacists are now offering more and more services which were traditionally undertaken by the GP. For example, if I want my ears syringed, I must find an Audiologist and pay privately. Podiatrists are prescribing – if anyone had suggested that might be possible 50 years ago, they would have been ridiculed."
Holland is open about his appraisal of where UK podiatry should be – " I propose a new, formal qualification – that of Podiatric Physician. This would include those aspects of practical podiatry care which ensure a well-rounded practitioner practising as an independent Physician. It is important to recognise at this point that one cannot learn everything in three or four years, so I suggest that a Podiatry degree is an academic qualification to begin. The proposed skills a Podiatric Physician would have in addition would be essentially practical."
Despite leaving the European Union, we must work closely with all international counterparts. As the NHS sadly has recruitment and retention problems, the UK is trailing many EU countries and the USA, where podiatry is driven toward a predominant private-based (independent) sector for foot health provision.
Whether Holland's prediction or advocation is taken seriously, there is definitely change on the wind – First Contact Practitioners and Advanced Clinical Podiatrists are appearing as a new breed. The problem of recruitment and retention is not a concern that affects the NHS alone and health care in the UK might end up following the model that Rodrigo left back in Spain. We shall patiently await our fate!
---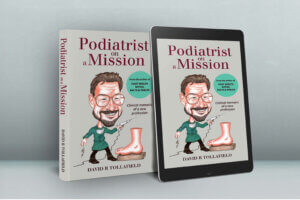 Thanks for reading "Podiatry from Two Euro Countries" by Rodrigo Diaz Martinez & David R Tollafield
Published by Busypencilcase Communications. Est. 2015 for ConsultingFootPain