Launching a new book for CFP readers
Myths, Facts & Fables on Foot Health in fact was started back in 2017, but I wanted to publish something that would offer a little amusement, plenty of facts and dispel myths and fables. Given the wealth of rubbish and misleading information now available, it seemed the right time to offer my own readers something they could trust. Here is a book with a contents page, index, illustrations and references. Easy to navigate and easy to dip in and out of.
---
To receive this book free

sign-up

and it will be delivered automatically
---
Who has this been written for?
Everyone and anyone interested in foot health and information.

Lay public and patients

School students thinking about what podiatry is about and why feet are important

Post A'level student reading

Undergraduates

Those in practice 
What's in this new book?

All those questions you wanted to ask in one place. Here are some of the key topics
DAMAGING THE BODY & TIMELINE

PREVIOUS INJURY 

FOOT BONES 

THE TALUS

HOW MANY BONES ARE IN A FOOT? 

ACCESSORY BONES

IS PEDICURE THE SAME AS CHIROPODY?

WHO DEALS WITH FEET IN THE UK?

WHAT'S A BUNION? I THOUGHT ONLY OLDER PEOPLE GET THESE!

 GANGLIA – CAN A HEAVY BOOK PROVIDE EFFECTIVE TREATMENT?

METATARSALGIA

SEX DIFFERENTIATION

WHO'S NAME WAS IT REALLY?

SO WHERE DOES THE NEUROMA LIE? 

COULD FOOT SHAPE CAUSE MORTON'S NEUROMA?

ANCIENT STATUES

THE ARCH & THE ARMY

AN OBSESSION WITH ARCHES

DO WE NEED TO 'JACK UP THE ARCH'? 

FOOTWEAR CLUES

CAN PODIATRISTS HELP THE POLICE SOLVE CRIME?.

BUNION VERSUS HALLUX VALGUS? CONFLICTING OPINIONS! 

EVIDENCE TO SUGGEST FOOTWEAR DOESN'T CAUSE BUNIONS?

TOE SPLINTS AND SEPARATORS FOR HALLUX VALGUS

FOOTWEAR AND MARTYRDOM WITH FEET

THE MYTH FROM THE GRAVE

SHOULD HIGH HEELS BE BANNED?

CAN WE LIVE WITHOUT TOES?

DO TOE EXERCISES PREVENT DEFORMITY OR HELP TOE DEFORMITY?.

DOES CARTILAGE DAMAGE MAKE A DIFFERENCE TO TREATMENT?

S IT TRUE SWEATY FEET ARE DUE TO POOR HYGIENE?

HOW MUCH DO FEET NORMALLY SWEAT?

MEDICAL REASONS FOR SWEATING

DANCERS – GOING ON POINTE!

IS THE HEEL SPUR THE CAUSE OF HEEL PAIN?

DO CORN PLASTERS WORK?

ARE CORN AND CALLUS KNIVES DANGEROUS?

MYTHS ABOUT INGROWN TOENAILS

CAN ANTIBIOTICS TREAT THE INGROWN NAIL?

SHOULD WE PUT CHILBLAINS IN HOT WATER?
---
How to get your FREE book
ConsultingFootPain is a brand you can trust because I am not trying to entice you to see me in a clinic neither do I sell you products. Being independent is fun and after 43 years of experience, I hope I can inject my efforts and the feedback from my patients into one location. This is a small book to go with my other patient and clinical books on podiatry and feet.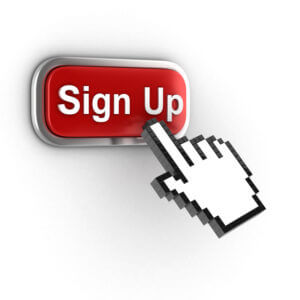 sign up on my landing page to get my latest book. You will receive a response immediately from my MailChimp newsfeed to download. The latest trending articles and newsfeed will showcase new material so you don't have to keep checking CFP.  
There is always something happening at CFP
Readers should note that this book will be available from Amazon from 1st September as an e-book and paperback. The picture shows an impression of the cover although the free book is produced as a PDF for normal downloading and best run off on a printer.
---
Published by Busypencilcase Reflective Communications. Est. 2015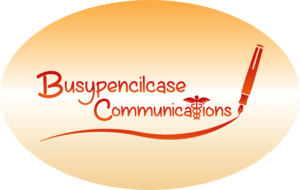 1 June 2021