Making More of Podiatry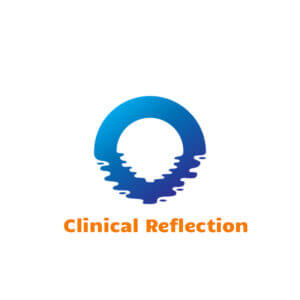 Making more of podiatry and its fellowship in medicine is something I have been gently hinting at for some time. My premise is that the profession of podiatry could do more. Jean Mooney suggests that 'prescribing is definitely the future' and her words are worth heading (The Podiatrist Jan.2021). As part of my reflective podiatric practice series I feel the debate should be opened up. Prescribing opens the door to other avenues of medicine. Doubtless this will make up a further article later this year.
So what do I mean by more?
Firstly we should be able to agree that podiatry is strongly based on medical principles because this was the basis of the US origins of podiatry. More strongly based than what?  While chiropody had a medical background it is still steeped in the traditional concepts of primary foot care. There is nothing wrong in providing footcare but our awareness of health should be taken to new levels. 'Never denigrate yourself,' as Jean says and rightly goes on to say 'there is no such thing as routine podiatry.'  While there are core principles we should all be looking out for conditions that we can either manage, diagnose or know how the refer on. All three elements are vital as this us part of the consultation paradigm.
Podiatry has expanded into sports medicine, utilised prescription medicine to support diabetic care, adopted nail surgery as well as creating a foundation of bone and joint surgery. It continues to expand. We need to expand with change. There is no greater example than the efforts made by podiatrists since Covid struck. 
Timely intervention
Interfacing with medicine has grown so that given the community setting, we see podiatry offers a primary care provision. This means we are the first on the scene in many cases. I remember early in my career picking up a patient with the rare Arnold-Chiari deformity. Admittedly, at the time my hunch had been syringomyelia because of the neurological change in the hands. By the time I was practising as a consultant we were picking up diabetic patients missed by the GP primary care system. I was now practising at tertiary care level as my colleagues and GPs referred patients in. Reliance on the primary care podiatrist was more important than ever. The point about good health care is timely intervention. There may be a case that GPs, through incentives, hold onto foot conditions longer than they should. Is this a case of saving money, or a case of being remunerated for such conditions they feel able to treat, or is it pride?  One might now appreciate whatever the reason for referral from the GP the climate will have changed in some shape or other.
As a professional body we know about medicine and feet and we can screen patients as we have the skills. Our skills with the scalpel are without question advanced and we perform complex injections into joints, tendons and near nerve routes. This opens up new skills such as the potential for innoculation should there be a shortage of medical staff. One of the problems the profession has met is the national failure to recognise the transfer of skills. But, do we all have those skills? 
The case of an 81 year old farmer comes to mind with a non healing toe. It took me five minutes to conclude he had vascular problems. The difference between my assessment and the podiatrist referring was the use of Doppler and applying the simple AB formula. The man was not insured and had seen me privately but being a vascular concern, and of course the reason for non healing, required urgent intervention. The case concluded with him having an aneurysm in the popliteal fossa. The primary suspicion is within everyone's remit and in my view is part of routine podiatry. 
When a member of staff went from her normal slim figure to weight gain and where her face swelled, it did not take a genius to work out she had Cushing's syndrome. She was surrounded by consultants every day and no-one commented. Armed with this diagnosis she was attended to and recovered but it took three months.  
Another patient, married to a GP failed to spot her polycythaemia. The abnormal red eyes gave a clue and a blood test confirmed the rest. The husband was mortally embarrassed. My case list was full of patients with medical problems and some were skin related others due to health changes. The podiatrist will find him or her self in the midst of patient conundrums and having a health suspicion is important.
---
Social media and cases
Kriss' criticism (2019) of our profession may not sit comfortably with everyone and when his article was first published I wondered if his challenge would be taken up. It was not, which can only suggest acceptance or a failure to register what was being said. To learn medicine and not apply it to clinical practice is heresy. The problem is deeper than you may think. First consider Facebook.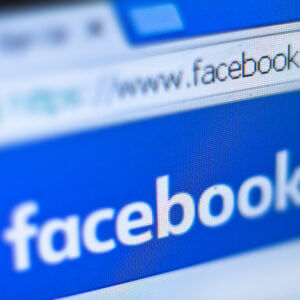 Group Facebook blogs demonstrate clearly a thirst to expand knowledge and seek help. In a number of cases I find myself being surprised not just at the suggestions of what should I do for many straight forward conditions, but the lack of confidence that exists. If the podiatry reader should think the medical profession can always link feet to medicine you have not awakened your sense of keen judgement.
Medical doctors in the past could feign confidence. This is not the case of the younger doctor today who may not have the training or the breadth of exposure they once had. Covid has sent many GP practices into a deep cave and newer approaches are falling to technology of online consultations. With the second real spike which has taken us by surprise when it should not have, the medical services are overwhelmed. 
Political manipulation of the NHS has damaged medical recruitment and this has thinned out the expertise that once existed in the UK. Cancers are on the rise because diagnosis has been delayed. The NHS should have kicked started months ago but stagnancy has occurred because of the difficulties in getting to see a GP. It could be that getting an appointment is too difficult.  Or, because patients are too frightened to consult their GP or just don't want to bother their GP, conditions which could be treated both successfully and early are being held back.

Opportunities don't always come knocking at our door
The current climate means there is more overlap than ever and each podiatrist can make more of podiatry depending upon their confidence. One of the problems of independent practice is the isolation away from an accepted service. This has always been the case but remember it is a business and purchasing facilities brings money in. The use of microbiology, imaging, pathology and even blood tests has always been accessible. Once there were modularised courses covering each to a level. With the advent of the MSc courses for advanced podiatry and podiatric surgery much of these skills are picked up within the clinical training element. This leaves something of a gap.
Time to rethink?
Branches could resurrect some of these courses. It seems incongruous in this day and age that there is a gap between podiatric practice in the independent sector and NHS. But, with the exception of diabetic services and podiatric surgery, standard podiatry does not cover those areas mentioned above. The advent of dermatology as a sub speciality has been gathering momentum and you only have to glance at the podiatry forums on Facebook to see the queries and questions based on patient presentations. It seems in many ways that we have created a stagnancy on the one hand while opening opportunities on the other.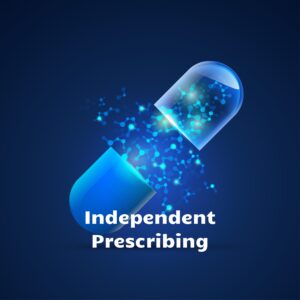 Independent prescribing (I.P) has been a godsend and unless you are at the end of your career all podiatrists should be seeking I.P courses. Mooney is far from the only person to write about IP and Kilmartin expended great effort in providing former Podiatry Now with a pull out CPD reference document. Perhaps being the cynic I am, maybe local anaesthetic and even the earlier concept of biomechanics was considered supplementary to requirements or even superfluous. As a reflective podiatrist I see no borders, no boundaries or landscape that cannot be crossed, provided it helps the healthcare system and patients as well as primary providers and those who act as sentinels of healthcare, the GP. In time however, even the GP may have to change to systems adopted elsewhere in the world.
Anti-inflammatories, analgesics and antibiotics are the main three groups required perhaps with some antifungals added. The power of I.P is exponential and provides access to a new level. If I look into my crystal ball I would be looking to find an independent hospital to work from for part of my time. This gives access to a range of services that otherwise might be difficult.
---

Podiatric physician in the horizon?
As podiatry expands from within and offers more opportunities, each clinician must be thinking of the future development as a duty to the patient. No profession stands still, those that do are subsumed by others willing to expand. The podiatric physician is about to come forward and should be as able in some ways as the podiatric surgeon, but it won't happen overnight. Members of the professional podiatry bodies should press for changes. Presently the FCPodS holds considerable gravitas but FCPM now FCPodM should be upgraded and not be confused with being a lesser fellowship than the current Scottish Fellowship. The old FChS was held by many with high regard and I recall one retired colleague who gained his fellowship by clinical examination.  This was a  respectable exam long forgotten that was entrenched in medicine. 
Re-vamping our medical fellowship is something we should all support and push for
---
Thanks for reading "Making more of podiatry and its Fellowship in Medicine" by David R Tollafield
Published by Busypencilcase Reflective Communications Est. 2015
29 March 2021