Introduction to Fact Sheets
Welcome to my introduction to fact sheets for patients
In introducing this article about fact sheets on this website ConsultingFootPain I will convey information about the five key foot problems I refer to as 'the big five'. Of course these are just five common problems but there are enough foot health concerns to fill every day of a diary!
You can read what makes a good factsheet What should you ask from a factsheet? by clicking on the highlighted line.  This ensures that you walk out with the necessary information to help decision making. The following factsheets can be found on my website. Most clinical services these days will provide either a stock fact sheet printed by a professional body or printed in-house. Always ask for written information as this is now part of standard practice in all professional fields of medicine.
If you cannot find the information sheet you desire then do contact me at myfootjourneys@mail.com. I will either find the information for you or I will write one for you for free. Let's share with everyone. Reading score = 57
---
The Big Five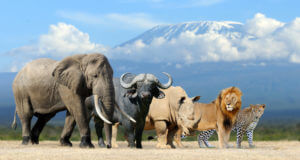 Bunion, hammer toe, Rigid toe joint, neuroma, and ingrowing toenail. Many other conditions overlap but carry less significance. The data is based on diagnostic referrals from GPs to (podiatric) surgeons
---
Reliable sources other than professional bodies
Although this article is only an introduction to fact sheets, it is important to appreciate where most facts come from. The reliance on websites will become the goal of website drivers. The click (on blue text) button or hyperlink can be found within most text and provides swift access to more reading material.
The National Institute for Health Care Excellence or  N.I.C.E website covers evidence about treatment. Sometimes the level of writing can be heavy going for the non-medic. Although this site is a nationally funded database and website, the information can slide out of date. The reason for this being that it takes a while to review scientific data.
NHS Choices also offers a useful information resource.  And then you can use YouTube which has masses of material, much from the USA. As a guide, information older than 5 years may need to be viewed cautiously, but please do not be dismissed outright.
FootEducation.com is one of the best sites when it comes to surgery but as with many professional sites the value of patient information varies enormously. 
Fact sheets provide data, hard statistics that relate to information about conditions that can be treated.  It is difficult to write about every single procedure affecting the foot.  We do our best to provide the most accurate impression of expectations. Recently I have added patient journeys to my literature and hope this trend might grow from my pen and from others. Telling a story is powerful and better expressed than many clinicians can offer. There is a balance between downplaying risks and the impact of having a particular treatment. Today it is the patient who must decide which pathway to travel. As clinicians, we must avoid being over persuasive. The bulk of information should be provided before any treatment starts. It is important for all of us, patients and clinicians, to ensure those risks, no matter how small are included in the discussion.
---
Fact sheets versus general information
I would make a distinction between fact sheets and general information. Here is my take. You want to travel from Birmingham to London. Facts about that journey include the time it takes, cost, services available en route, the speed you might travel, options first, second class. These are all fixed, known although might have variables or ranges; 95 – 120 minutes.
General information will provide you with how you might get there. This could include some options together with the dos and don'ts associated with travel. It may include how to connect to the internet once you are on the train.  What about the type of food and drink available. Alternative choices might include road travel, flight as well as train.  Specific information about clinical treatment might be used to distinguish the fact that one person might use a different type of treatment to another. Information is governed by the limitations of an individuals practice experience.
---
Dialogue is still important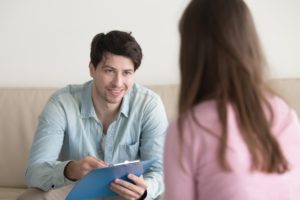 An introduction to fact sheets is important at every consultation these days. Fact sheets do not and cannot tell the whole story but they do provide a flavour. They do not represent choices alone. Fact sheets do not always tell you about alternative treatment. Can you make a decision to proceed to treatment (especially surgery)?
In accordance with current legal views, it is important to have dialogue. The patient should try to ask as many questions as possible. Reading the information and returning to a clinical office to go through those points is better than written information alone. A patient should be encouraged to return to the clinic before interventions to ensure all is understood. I have always encouraged my patients to write down their queries to avoid forgetfulness.
Of course, minor interventions do not always require much preamble.  In this case, choices would be limited, the risks and impact minimal and the overall understanding would have less complexity. Examples might include injections to dull pain or simple remedial toenail management.
---
 Patient journeys available from Amazon books
as electronic publication / Kindle and paperback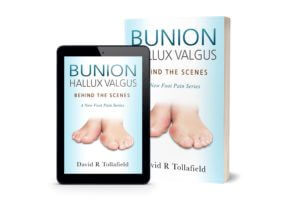 'This warts and all approach provides some very honest frank and practical information…' Jackie (patient) West Midlands
---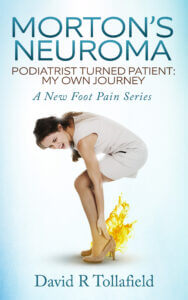 'Wonderful book!! So helpful and not all medical jargon that you can't understand. Would recommend this highly to anyone who is about to undergo this kind of surgery.' James (patient).
---
Thanks for reading 'Introduction to Fact Sheets'  by David Tollafield.
Revised  28 March 2021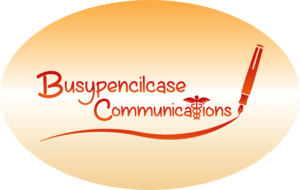 Published by Busypencilcase Reflective Communications Est. 2015