Let's move to 

goals and targets from 

gadgets and gizmos 
We should consider our options for goals and targets when using the Gym. This article follows on from Gadgets, gizmos and units of measure last week. Should we set goals? I thought so having settled back into the gym. I confess this is going to be a learning curve as I wanted to explore wider options than I have in the past.
If you are new to my articles welcome, if not you can skip some bits. To be honest I have always felt a conservative approach to gyms. When I was young it was different, but now I feel my own fitness begs some intelligent action. Protecting injured parts at any age is important and we don't repair as well as we age.
Flesch Score = 75 easy reading
---
Everyone has a different approach
I met a local 70 year old, 'W', who takes a different approach to me at the gym. First of all he works out for much longer. He does more reps and uses a personal trainer for his lower leg muscles. His method is to concentrate on one set of exercises at a time. The use of the personal trainer is interesting. 'W' says, "I can do much of the upper body stuff, but when it comes to below the waist I need someone to push me." He makes a fair point. We do have to entertain the type of exercises that sometimes do not appeal. One way of overcoming this is to employ a personal trainer. This starts me thinking but for the moment I am staying with my own programme and continue my journey of exploration and health benefits. I know I can always seek assistance any time from helpful staff at my gym.
Contrasting different methods is a good idea
I like this contrast, we are not all the same. 'W' sets goals and believes in goals and also likes to measure blood pressure (BP), his fat percentage and feels he has the metabolism of a 54 year old. I made an appointment to measure some of my metabolic features for my Wednesday session today, not because of 'W' but because it was helpful information. I already knew my blood pressure, my heart rate and my cholesterol levels. I wanted to check my body fat as I had only worked on a crude calculation when I started this series. I like a bit of science to go with my findings. As far as I'm concerned I have benefitted already. I feel fitter, less anxious and have fewer headaches which means reducing headache medication for migraines. This is the positive side of the gym.
We should all agree the primary goal of your getting fit is to book that appointment. It's even better if you turn up. If you can do this you are on your way! But can you do it when you are tired, or the weather outside is bad?
---
Staying fit as we age
My new sports shirt arrived Saturday so I was now able to feel more comfortable than previously. It was not so much about looking good or looking the part, but being able to cope with the heat. The sleeveless arms and open material at the back gave better ventilation. Today the temperature had lower humidity and I was able to complete my session target of 60 minutes.
As an older user, I'm 64, my aim is to use as much of the gym as I can. Cardio fitness is my key goal after which weight loss is my secondary goal. I might switch goals though from time to time. Balancing my muscles protects my joints and this is something which I also aim for as a goal. Of course if you have been following these articles you will know all of this already.
I kick off at week 4 today and this is session or day 8. I nod to one of my frequent gym users. Being in my age category he just takes it gently and selects the machines to suit him.
Both of us are not overly heavy so we start with an added advantage. Staying fit as we age is as important as when we are young.
Targets should be manageable
Targets should always be manageable and achievable. For the older user like me one needs to approach the whole process differently. Where you are unfit and have health problems then you should talk to your GP about what you might do and what targets to set yourself. Perhaps overweight patients are more vulnerable in many ways. You can look at my article Am I Fit to Use the Gym? as this covers some useful tips on a range of conditions related the key organs of the body. If you have joint problems then exercise is worthwhile but some care must be taken depending upon the type of joint problem. We all want to benefit in some way. I felt it was important to provide information around My Gym Diaries and a Word of Warning. 
---
Fitting in your fitness regime
Sadly these days we are limited to time and therefore some planning needs to take place. Visiting the gym several times a week helps but as we use the service more, the more we are attracted to the visits as these drive us. Discipline becomes important but the greater activity triggers the endorphins or hormones that give is that exercise kick. That feeling of well-being.
Hand weights
I kick off today with my bench work. I like the hand weights but have to throw in my knee balancing exercises first. Each weight has to be cleaned before and after and sanitising subtracts some 7-8% of my gym time which is around 5 minutes all told. If I only used one or two pieces of equipment that percentage would go down. I intend to move onto this regime as I moved toward the end of my fourth week.
The hand weights start at 4Kg (illustration) and this works for when I lift my outstretched arms up and down as a bird flapping wing manoeuvre. This helps the shoulder muscles. I do one set of 20 without repeating the manoeuvre, then move onto another exercise. We have other hand weights which start at a lower value and these would be invaluable with users who have less power and cannot afford to strain their muscles.  Once on the bench I can take the strain off my neck with several degenerative discs as I lie on my back. I can increase the weights to 8-10kg, but as I am starting over again since the enforced lockdown, I ease in at 8Kg. 
Resistance
Most of the other machines have counter-balanced weights. I stay away from the heavy weight lifting at present but may have a go at the joint classes later on as I work up my fitness. These resistance machines come in all shapes and sized and I have discussed these in earlier articles when strengthening the back muscles in particular under 'Calories and all that we do in the gym'. My fitness goal is 3 months to get back to where is was before Lockdown and gyms was abandoned.
Currently I aim is to divide my time between the bench work (weights & resistance), press work then move onto cardio and effort (treadmill, cross trainer, cycle and rower). As a compromise I can only do 3 of the cardio and effort tasks as this takes 30 minutes and the bench and press work another 30 minutes. If I can fit some sit ups in even better. See a later article (not released as yet) about changing direction as I gear up – actions speak louder than words!
---
Time as a goal
My repetitions and sets are pretty low. Yet another compromise, but I would really prefer to do more repetitions. Today I am selecting time as my goal on the three machines. With the cross trainer I normally put in 7 minutes and let it automatically take the effort up to around 14. The treadmill is set at a gradient of 2.5% and I take it up to 8Kph today after a short warm up. The goal in time is set for 10 minutes. (Next time I aim for nearly twice this time).
The top hemi-circle is useful as it catches your eye 10′ 00″. The bottom type of timer comes as a single bar rather than broken bars as an alternative measure of time. The machine will stop automatically when it reaches your preset time. When you select these profiles, the machine asks for age, weight and time required. Although we have a low number of users presently, ten minutes on each machine is 'best etiquette' for larger numbers and where duplicate machines are not available. 
---
The treadmill
Knee surgery
The was off limits to me for sometime as I just couldn't deal with anything other than a walk. My cartilage was shot but my internal ligaments had been repaired with a graft. I have had three surgeries on my knee and I was not keen on anymore for some time. I know I need a knee replacement based on family history so my efforts as directed at keeping the knee free from more problems.
Having build my knee muscles up and listened to Michael Moseley's programme on High Intensity Interval Training (HIIT), the knee when running has less adverse impact than when walking. I tried it out and can now run comfortably up to 9 Km/hr. Today the goal was time which gave me a pace of 11'32" or eleven minutes and 32 seconds. You can actually set your pace so remember to do it in minutes and second written as above. I completed my 10  minutes and the programme gave me a report as shown.
Kcal 97 (calories burned)
Min:sec 10:00
Km 1.16 (distance)
Km/h 7.0 (average)
Kcal/h 586
I was aiming for about a Kilometre presently. If I could keep going for one hour I would have used up 586 Kcals which is a good part of a meal. As we learned from the calorie burning article, running offers more burn off than walking and cycling. Swimming appears best. The great thing about the treadmill is it provides steady cardio work in addition to burning off calories. However, it is hot work and fluids are a must.
The cycle
The first thing one must do is ensure the saddle height is set correctly and the leg distance to peddles. You need to carry out a cycle revolution without knocking your knees and feeling crunched up. Next make sure your feet are correctly adjusted in the pedals. Loose laces can get caught up and mine frequently do. It can be like having the propeller of an outboard caught up in a lobster pot line. Everything comes to a rude halt.  To get the heart rate you must have bare palms.
This link comes from Polar equipment;
Moisten the electrode areas of the heart rate sensor. At the beginning of the exercise session your skin may be dry and the moisture will help ensure better contact. When you start to sweat the contact will improve because the salt in the sweat conducts the electrical signals very well. If your elastic strap has plastic electrodes, saliva is a good conductor as well. If the strap has textile electrodes, it is essential that you moisten them thoroughly under the tap water before exercise.
As with the treadmill you can set your goals on the bike or cross-trainer. I normally just pedal and do some fast revolutions bringing my heart rate up. However, if you set the time you can check your speed and keep within a comfortable range. I will explore this further in some of my other articles.  My fitness is better than a couple of weeks ago but I do take it steady. I pedalled at 120-130 revolutions. This is not fixed and depends my effort to keep it at that value. My heart rate climbed from around 96 from the previous exercise and hit 145, which nearly reaches my calculated maximum (220-age). I set the time for 10 minutes. 
59 Kcal calories burned
Duration 10:00 min:sec
Distance covered 5.7Km
Average power 65 watts
Average heart rate 127 beats per minute
Maximum heart rate 145 beats per minute
Calories per hour 363 Kcal/h
I was pleased about the average heart rate. The power is effectively the effort. There are other goals one can set  and this is worthy of looking at next time so we can explore this together. Setting goals can be as complicated or as simple as you want. Look out for more information.
Next up –  I am going to report on an analysis of my profile which will measure how lean I am (or not). I have booked my Wednesday slot which will take up to 15 minutes with assistance and the rule is no exercise before. How reliable is this equipment?
Body Fat and Segmental Analysis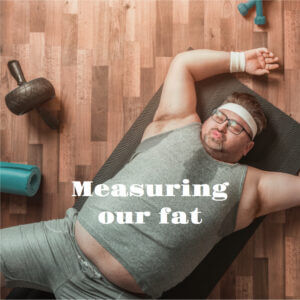 ---
Thanks for reading 'Goals and Targets when using the Gym' by David R Tollafield, part of my gym and fitness series during August into September.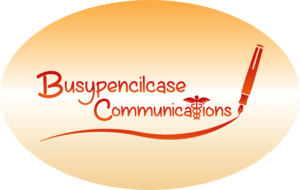 August 2020