Foot Health Practitioners are not podiatrists
Do you know the difference between a foot health practitioner and a podiatrist? Chances NOT. The fact there is overlap with some of the approaches may appear the same. Meet Catherine and Judith, both trained nurses who have decided to become podiatrists
Who goes in for Foot Health Practice
There are many professionals – mainly nurses and in other cases those who have taken correspondence courses who learn about foot care. Foot Health Practitioner (FHP) and registered nurse, Catherine Lacey, speaks openly about her profession and points out that she is the first cohort of students going through the aforementioned Podiatry degree course with The SMAE Institute.
"It's someone who has a Diploma and qualifies as a foot health practitioner. I did my studying through the SMAE Institute in Maidenhead. I think there are other schools that do it, but essentially it is a combination of home-based learning divided into separate modules covering both disease states and practical footcare elements, and then you finalise that with two weeks of clinical practice where you're in clinic for ten working days with patients, supervised by podiatrists learning how to care for feet. There is obviously a limited scope of practice in what we can do, and obviously we have to recognise where our scope starts and ends, and when we're outside that scope of practice we refer people onwards to podiatrists." Lacey
Judith Watson took a nursing degree in 2009. By the age of 30 she realised that nursing had a low morale, long hours and unsociable working patterns. She looked for an alternative occupation and found she could practice as a foot health practitioner (FHP). FHPs are not registered as podiatrists are. Judith however has taken the undergraduate route directly through the University of Ulster and is in the second of three years study leading to her second degree.
I was so frustrated as an FHP because there were so many things I didn't know and I wanted to know and so many times I'd have to refer people on to somebody else, to a podiatrist, and I thought oh, I wish I could do that. Obviously, we can only deal with low risk. Just maybe prevention, so it doesn't go into immediate risk. When people come in and say I've got a sore ankle. I want to know what that is. I want to be able to help. I want to be able to fix you.  If I'm seeing somebody with maybe cellulitis, I panic. I go, please see your GP.  I always felt I don't know enough. So there's definitely… They're absolutely not the same.
Many of the students who went on to study podiatry were often given the impression that they cut toe nails and trimmed corns, only to find out that entering a 3 or 4 year degree reading podiatric medicine was very different.
Podiatrists are more than nail cutters and hard skin removers, because that's what I am. I'm a nail cutter (as a FHP). I'm a hard skin remover as an foot health practitioner.
Judith entered the University of Ulster podiatry course as a mature professional, and when she qualifies she can start to engage in a wide range of activities that before were out of her reach.  FHPs deal with low risk patients and provide an excellent service in keeping their feet comfortable. Judith wants to be able to use modern diagnostic techniques, treat a local foot team and apply musculoskeletal studies, use ultrasound to diagnose soft tissue conditions to help her patients.
The future is golden
At the time of writing, the large gap in the NHS and private practice is slowly being filled by FHPs, often under podiatrist's guidance. This benefits both groups of professionals as well as patients as it allows podiatrists to undertake better clinical leadership and concentrate on higher risk cases to preserve limbs and function. FHPs can gain more confidence by having a qualified podiatrist at hand.
Today the gap in foot health care is widening with fewer podiatrists and it is a fact that the UK has to do something about the loss of 'manpower'. 
For any person entering podiatry today the future lies within multidisciplinary clinics in both the NHS and private sector. The advent of the pandemic during 2020-21 has made this change even more important. For both professionals there is little chance of being out of work.
The modern UK podiatrist holds a BSc degree from a recognised University from Northern Ireland, Wales, Scotland and England. Podiatrists can provide local anaesthetic and can use some prescription medicines to treat pain, infection and assist heal foot health damage. Podiatrists work mainly in the private sector as well as the NHS. In the latter case higher risk foot problems are given priority. Various specialisms exist in podiatry from managing the vascular compromised patient and those with neuropathy, musculoskeletal injuries, podiatric sports medicine, foot surgery, podiatric dermatology and paediatric podiatry (podopaediatrics).
Podiatrists have "…clinical training to develop their critical decision making and reflective practice, knowledge and skills. As trained diagnosticians with independent ability to diagnose and treat without referral from other healthcare practitioners, a podiatrist education focuses on multi-disciplinary approaches to the management of complex multi-morbid patient groups across a range of service settings-supporting people with a wide variety of foot and/or lower limb disorders, diseases, and complications and helping populations to remain systemically healthy, mobile and active." SAKS Report 2021
At the time of her interview, Judith Watson was a second year student in podiatry at University of Ulster but it is a delight to learn that she graduated this June with a First Class Honours degree. She can feel proud of her achievements and the profession of podiatry welcomes yet another colleague.
You can read Catherine Lacey's story at https://consultingfootpain.co.uk/a-marmite-profession-or-golden-treacle/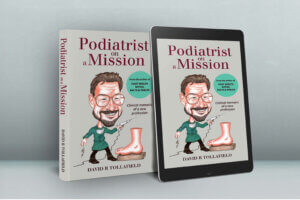 Podiatrist on a Mission tells the early story behind UK Podiatry. From the editor and author of ConsultingFootPain. Available from Amazon books in paperback and Kindle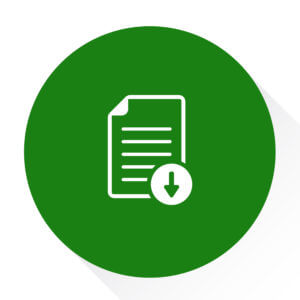 How to find a podiatrist for contact experience? HERE
Which university to select? HERE
Options, interviews with students and salaries in the NHS. HERE
---

Published by Busypencilcase Communications Est. 2015 for ConsultingFootPain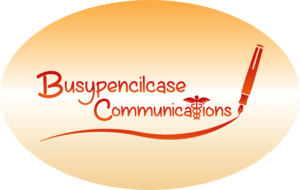 ConsultingFootPain publishes articles regularly about podiatry on this website as well as books on podiatry (available from Amazon). Look out for more articles.  For teachers interested in the career of podiatry the profession has hooked up with an initiative called inspiring the future. This link will take you to the article 'Podiatry as an Inspiring Career.'