Beyond poor recruitment?
The ugh factor is more positive than perhaps we believe but does it really affect podiatry recruitment? Although there is a perceived emphasis on the unpleasant aspects of some foot conditions, is this really the cause of a lack of interest in an otherwise thriving profession with masses of opportunity?  The abiding message should convey podiatry as a medical career. If podiatry does have an 'ugh' association then medicine also cannot deny its many unpleasant aspects. This article won't fix the problem, but it may help the debate and is based on my TED talk at the Liverpool Foot and Ankle Show (OSGO) on 15th October 2021, which covers most of the content. The baseline comes down to promoting 'function' over 'condition'. 'Function' is our role, 'Condition' defines a small part of patient concerns, and this is where that ugh factor lies – the NHS website suggests we deal with sweaty feet for example; if we do it is only associated with the medical condition called hyperhidrosis.  Our role is stabilising the human framework, improving mobility and health through the functional needs of foot problems.
---
This article is also available as a Podcast from Podbean. Read time 25 minutes. The content is slightly different to the article.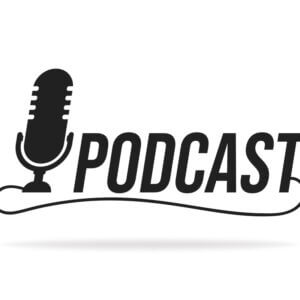 Click to download
---
What is an 'UGG factor?'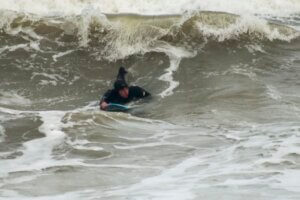 In the 1970s a surfer called Shane Stedman noted the value of slipping into sheepskin boots once beachside. He quietly trademarked "ugh-boot" so named allegedly after his wife called them ugly. It's a good tale and after being sold to the United States, the boot went viral. The moral of the tale – 'ugly is beautiful' if packaged correctly.
The question you might ask is, what has this to do with foot health?
What's the problem?
Like medicine, podiatry has a recruitment and retention crisis. The value behind podiatry is not optimised. Unless we stand back and re-evaluate the concern, that the profession is actually not able to deliver; we must accept that our EFFICIENCY is dropping and our EFFECTIVENESS  is in doubt. In my book, 'Selling Foot Health as Podiatry' – I mention journalist Katie Noakes who points out that in jobs you hate that-
"Podiatry is a lucrative yet somewhat unappealing job that is often overlooked by people when they are choosing a career. You would be dealing with tasks such as ingrown toenails, bunions, ulcers and many enthralling toe tasks and other fun-filled feet factors. Average earnings of up to £29,000 per year are typical starting points for podiatrists and can ultimately increase up to £40,000, with the right experience and specialised training." 2015
Noakes might be surprised that the salary today for a successful full-time podiatrist in the NHS might start at the lowest level (band 5) at £24,907, and rise to £45,757 (band 8a). Consultants are on band 8-9 depending upon the specialism, skill and responsibilities for budgetary control. A podiatric surgeon would start at £75,914 on band 8d. In private practice, £30-40,000 rising to above £100,000 is more likely. As in the seventies, no one was appointed on the basic grade as there were so few podiatrists. Today it is doubtful many would stay in a band 5 post for long; many would go straight to band 6. (NHS scales 2020-21).
In 2019, The Times, one of the British broadsheets published – 'The Times view on the shortage of podiatrists: Footnotes. Their contribution to the country must not be underestimated.' Their headline ran…
"As the nation's 18-year-olds spend the weekend digesting their A-level results and contemplating what do to next, how about a career in podiatry? Numbers of podiatrists or chiropodists — the words are interchangeable to describe a medical professional that diagnoses and treats conditions of the feet and lower limbs— have fallen off a cliff. The NHS is scrambling to recruit more, but it's an uphill battle. Of the 11 universities offering degrees in podiatry, 10 have places in clearing. It must be admitted that the profession lacks a certain glamour. Become a podiatrist and there's a strong possibility you will acquaint yourself with strangers' bunions. But podiatrists also prevent and correct deformities, keep people mobile and are a key part of the support …"
NHS not catching up!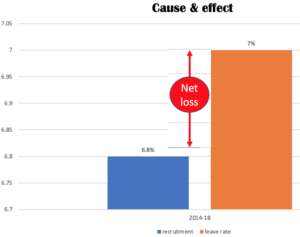 We see some stark realities – the mantra that we leave closing these gaps to the professional bodies alone is flawed. Podiatrists are members of the profession and must consider their part as well. Much is directed through the needs of the NHS.
Members of this profession are not always travelling in the same direction, and the profession only contributes an estimated 30% of its pure workforce, perhaps not accounting for where the division of work includes part-time podiatrists. What is available in the NHS has been pruned back by successive attempts to cut costs. The NHS delivers less care for the elderly than it once did and has streamlined its care to triage for musculoskeletal services, diabetes and to a lesser extent for rheumatological problems; where funded it promotes foot surgery at a variety of levels. 
Image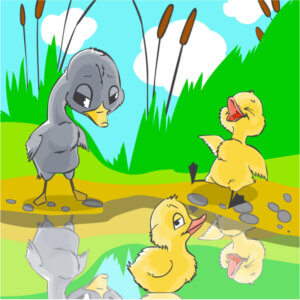 How many podiatrists care about image – I would suspect the majority. After all, we want to be regarded as a functionally effective profession with value. Falling recruitment may not be at the front of people's minds, that's unless you are a manager in the NHS or in a large independent (private) practice – running a business that requires employees. Falling employment and projected forecast loss is where the main focus is; the NHS. But how do we fix the efficiency in both sectors? It is not ideal to compare a full diary or waiting list to efficiency. Efficiency is based on outcomes and benefits to the user of the service.  Ray Croc saw the fact that Richard and Maurice McDonald offered a service where waiting was cut down by more efficient preparation. This was 60 years ago. Look at that franchise now, but Croc brutally attacked the brother's business acumen taking it from a family homespun idea to a global product.  
The independent sector can move more flexibly than the NHS. Taking a lead as much as the NHS might for its specialist areas, the independent podiatrist works around the GP-led practice and direct community access without complex rules of referral. 
Let's look at the facts 
First of all the NHS make up a small proportion of podiatry employment (30%)

Secondly,  the independent sector is overloaded and inefficient – even turning away patients?

The need for the nation's foot health is at stake

We are told we are a 'core service' in the NHS

Workforce planning has revealed a drop in NHS recruitment which is worsening 

Higher education has seen a drop in College Admissions service by 40% between 2016-2019
Career decisions
In February 2021 Whitham et al produced a paper on podiatry as a career in the UK, revealing the reasons for a shortfall and poor attraction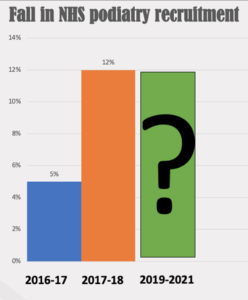 to podiatry. Armed with this knowledge we know that recruitment cannot compensate for loss which is perhaps worse than other allied professions. Whitham set out to look at Generation Z; the group that covers 1997- 2012, also known as 'digital natives'. That means today, if you are 24 or younger you have been categorised. There have been few papers on the state of the podiatry profession. Those that have been produced come from surveys. They tell us how we as a profession see ourselves from the public's perspective. This is a waste of time because it does not seek to find out what drives people into the profession. This is where the blockage arises. The future of any profession is based on a healthy recruitment programme. The paper yields more questions than it answers. The first fact lies in the realisation that podiatry recruits two groups, sometimes equally, sometimes disproportionally. MATURE versus SCHOOL LEAVERS. This changes the dynamics of a profession for both positive and negative reasons.
Landscape interviews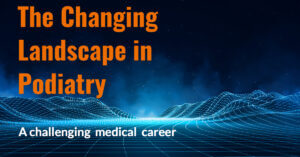 In my 'Landscape Interviews' conducted during the period March 2020 – March 2021, the recruitment came from FAILED FIRST CHOICERS – as in not getting into medicine, dentistry, veterinary science, general science and pharmacology, as some of the common examples.
FAMILY experience, where someone influenced the younger member using their professional knowledge of podiatry as an existing practitioner, or from a POSITIVE experience as a patient or role model. IGTN and verruca treatments were undeniable high on the list of preadmission experiences. Whitham's paper compared podiatry students at the same University with students who entered under other health courses for that same institution. The paper is one of the first to use a 'control' and to look at a similar population from the incoming university cohort. The paper is complicated, uses research methodology but is worth reading in full, but to summarise here are some of the key points 
Poor role models don't exist in podiatry as recognisable people

There is title confusion – old people = chiropody! paediatrician! 

The huge scope potential is not portrayed

Insufficient information exists compared to other allied health professions
Defining podiatry
Podiatrists will be familiar with Lisa Farndon's work and the term CORE PODIATRY coined around 2006. In my early days in what was then known as chiropody, it came to be known as the 'full treatment'. Nails, corns, footwear & foot health advice. Now, look at the NHS portrayal of what podiatry does. There are some good descriptions but what sticks out is the bulleted list  – If there is ever an Ugh factor it is all here; Corns and calluses, verrucas, athlete's foot, smelly feet, dry crack heels, flat feet, bunions, heel pain, ageing feet, blisters, gout and sports injuries. Never has there been such a disconnect and metaphorically likened to a restaurant menu. It says nothing about the principles, let alone the aims of podiatry.  
Using the ugh factor to help recruitment?
 As communicators, we are sending the wrong message. But here's the rub, talk to the greater percentage of podiatrists and core podiatry is what they deliver. Should you stop delivering core podiatry, stop talking about corns, callus, sweaty feet, ingrown toenails, bunions and hammer toes? Absolutely not…
Podiatry is NOT about the 'full treatment' it's about diagnosis, dealing with pain, managing tissues, evaluating and managing deformity so we can improve movement and health. This is your HEALTH KIT, or A.I.D – your promotional message, the framework of your scope, your skill, it makes up the uniqueness of what a podiatrist does.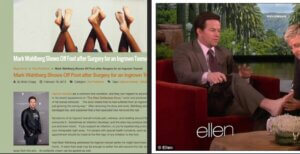 Bryan Cragg, A Canadian podiatrist decided to use one of the best ugh factor examples, not least as it was role model-based. Ellen Degeneres interviewed the Hollywood actor Mark Wahlberg after he had had an ingrowing toenail in 2013. The Mail On-Line reported "Toe much information! Mark Wahlberg shares graphic details of his ingrowing nail with Ellen DeGeneres.
This concept is an example of positive promotion and yet it is glossed over, ridiculed, and not used by either the profession or practices to optimum benefit. Actually, in the Wahlberg case, a number of podiatry practices made use of an opportunity to advertise. The truth is that if podiatry is ugh and you don't fancy a career in podiatry does it matter? No, of course not, but what does matter is this is a brilliant career that helps people get better and will appeal to those who have a deep enquiring mind to solve foot problem puzzles. But can we rely on a diet of core concepts, and are these the right concepts? We are salesmen and the way to sell is to command your product. Shine, be the best you can. Above all, we need to market ourselves. 
Rebranding condition to function
Look at this triangle – at the centre is MOBILITY and HEALTHY STABILITY. How do we bring this about?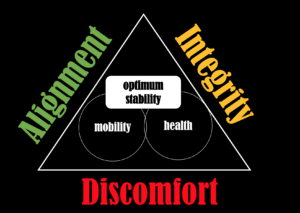 Alignment is about shape, posture and deformity and we manage this to bring about the best function. Integrity is associated with all tissues, not just skin. Discomfort makes the symptoms that define the value of treatment to the patient but is not confined to the urgency of treatment. Alignment is important for the function of joints and muscles within and outside the foot. Disease from the arthritides includes rheumatoid arthritis, osteoarthritis, ankylosing spondylitis, gout and psoriatic arthritis as well as osteochondritides. Muscle fatigue as in shin splints, lateral ankle instability, fasciitis can be assisted with many modalities from injection therapy to mechanical devices.
Integrity
Vascular integrity is essential to a functioning foot and limb. The mention of 'limb' with foot is important as the foot and ankle are components working in harmony. Podiatrists have always embraced the whole limb as part of their knowledge. Podiatrists are taught to evaluate circulation and changes within the vascular patency. From chilblains to ischaemia and venous thrombosis. Inflammation and infection are features of tissue integrity. The body can release chemicals and cellular reactions destabilising tissue, escalating discomfort leading to disability. While the necrotic ulcer is the type of feature that springs to mind, it is but one feature of tissue integrity. If the main foot tissues are at fault, function alters with pain as a secondary feature. Each element will drive different responses but all will reduce mobility. The deep bursa, an abscess, foreign body, chronic fasciitis, tendonitis. Although rare, osteomyelitis still can occur in healthy patients.  Disease and aging bring strokes, cerebellar disturbances as in Parkinsonism. Myelin nerve deterioration as in multiple sclerosis. Conditions associated with the skin from melanoma, hyperhidrosis, scleroderma, epidermolysis bullosa, pyogenic granuloma, epidermoid cysts and squamous cell carcinoma again feature as part of abnormal health.  
Discomfort
If pain is the driver, then the cause fits alignment and integrity. All three impact mobility. Fix these and the outcome will improve. Testing these concepts further; take Morton's neuroma or tibial nerve compression in the tarsal tunnel where we see pain as the prime symptom. Early intervention can prevent surgery, deterioration, and offer a return to normal activity. If the tissue has deteriorated at the neural level, probably due to alignment pathology then the use of orthoses plays a large part in prevention.
Pulling it all together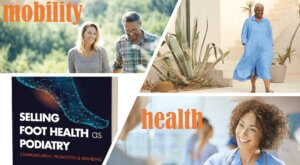 All podiatrists apply the concept of A.I.D, no podiatrist fails to contribute to these processes. Podiatrists restore mobility by managing foot health optimally. This brand has taken half a century to achieve and yet it has always existed. A profession that once dealt with structures associated with skin and nails alone is NOW inaccurate and yet it is still promulgated by some groups. Dictionary definitions are unhelpful and change across the English-speaking world. A US-based dictionary views a podiatrist differently from the British dictionary.
---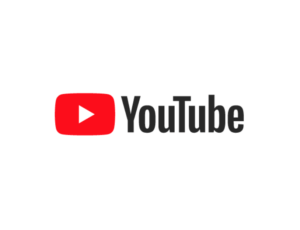 The Royal College of Podiatry has produced excellent material on assisting people to find more about podiatry. Here is an excellent link and example of podiatrists being involved in sports science and podiatry with multi-disciplinary teamwork. CLICK  HERE TO ACCESS
---
Who sets the boundaries?
Contrary to belief it is not the HCPC but the profession itself. Who is the profession? Well, it's us. The culmination of what we do is allied to a triangle that interacts between mobility and health, based upon the alignment of the skeleton and tissues, tissue integrity all working without pain. Without these features, any single component might deteriorate and the end result is the loss of stability and wellbeing. If we return to the ideas of core podiatry we can now see the whole or holistic picture. The principle behind embracing the Ugh Boot is to take a subject that might not appeal and make it work. This means that aside from the excitement of MSK work, managing high-risk medical cases and undertaking bone surgery, general podiatry is exciting and has all of the ingredients seen in a James Herriot book, or a Dr Max Pemberton or Adam Kay. What do all these books have in common? – humour and reality blended together in a mix from powerful anecdotal tales. 
What can we learn?
I cannot teach you anything you don't want to hear.

What I can tell you is that you have to decide how to process and promote information as part of good communication.

Don't forget your roots.

Learn how to use stories to win patients and promote the career of podiatry.

Keeping people MOBILE covers everything under an easy-to-understand concept, but bear in mind we are interested in MEDICAL HEALTH STABILITY first.
The impact on society (burden of health) is forever our goal and comes in the form of dealing with,
Health

Happiness

Financial prosperity

Community integration
I will leave you with one salutary fact. Medicine is in the worst shape ever, we MUST exploit this shortfall, be it in the NHS or independent practice. You might think that all the working parties and reports in the world will massage our hopes for the future. Be very careful, change comes from the heart, and from the people who do not preach about hopes, but act. If you want the best example – love them or hate them – podiatric surgeons did just this; they saw, they arrived and they conquered taking on the most powerful medics – the orthopaedic surgeons. The battle has been fought and the war now needs wrapping up knowing many medical specialties are happy to collaborate. Just remember one thing, this is not about the NHS alone but must be driven by the whole profession. The opportunity that podiatrists have today, should they wish to take UP the mantle, will be to ensure their medical knowledge expands. Independent prescribing, new diagnostic equipment, new techniques must not be the domain of the podiatric surgeon alone.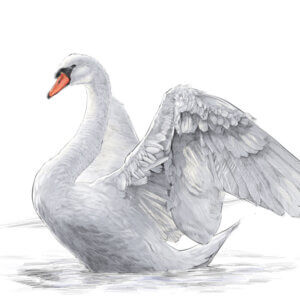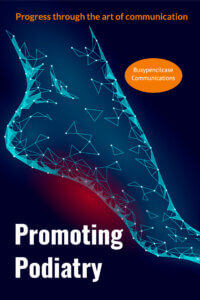 Podiatry is a medical career, go out and make it so
DON'T BE AFRAID TO TAKE A LEAP OF FAITH
FURTHER INFORMATION FOR PODIATRISTS
Podiatry's role in primary care
Medicine What's the Point?
Podiatry as an Inspiring Career
Want to do more – join Inspiring Careers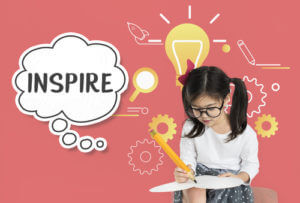 Join the programme to promote podiatry LINK
---
This article 'Why is podiatry recruitment poor' was based on the TED lecture given in Liverpool on 15th October at the OSGO FAS conference- The Ugh Factor
The author would like to point out that many podiatrists are highly engaged in promoting this wonderful and undervalued career. The majority of active advice coming from the Royal College of Podiatry and currently is the best source for anyone enquiring.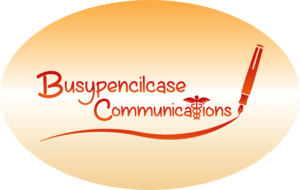 Published by Busypencilcase Communications Est. 2015
15th October 2021