Designing Covers for Books
Backstory on cover design
Designing a cover for a book is not so easy as it might sound. The story of Podiatrist on a Mission is no different.
I wanted to say a little bit about the cover design, its origin and also about two awards. One was the Churchill, the second the Silver Jubilee which I used to travel to San Francisco. Put it down to author's license. Anyway read more…
They say a cover is the first thing that attracts a reader to a book and with two focus groups, one made up from younger non podiatrists, but professionals, and the other from older podiatry professionals, it comes down to chalk and cheese, and that old apples and pears comparison which is no comparison.
The concept cover  helps when focusing on the book and its content. A little dour although it had potential, it was discarded as I don't like stock covers that can appear in other people's work. The prototype of course would not as this was customised…
---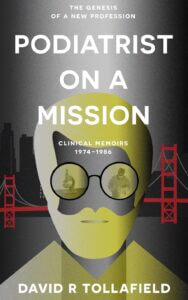 The prototype came from a professional cover designer. The design went out to a focus group who were not quite sure what to make of the x-files facade. The San Francisco bridge looked good but despite some lens focus.
---
Where did the original cover come from?
Mission cover and podiatrist
Well if you have read the book, or intend to read the book it won't become apparent that the picture was taken in New York in 1981. As the narrative does not describe New York, only San Francisco it was important to lose the background. Delving a bit deeper, the author visited San Francisco, but in fact included New York in the planned programme visiting the New York school of podiatry in late April. The main emphasis was on education and that took place over 10 weeks in San Francisco and included Los Angeles. As I only had 35 mm slides from 40 years ago, the head shot of me was the only decent picture available that came close. This included a social shot overlooking the Hudson River. If you look you will see the Twin Towers in the background. My friend Ken Levy guided me through the streets which were considered dangerous as I went down past Harlem to the school in NY, complete with cameras! My American podiatry colleagues did point out the false wisdom of being in this area as I joined the subway heading back to safer territory amidst heavy graffiti and strange looks.
---
The Churchill Fellowship Award
Writing a novel or autobiography requires an innate discipline to remove unwanted material. The problem behind this is what to remove and certainly there is an anathema to want to remove those passages you think are good. Certainly anything that slows down the pace has to go.
Had I put New York in with only a single day visiting the school, it would have stopped the story dead in its tracks. Likewise I would have to point out that although I won the C.F award, I took this grant later on in October 1981 flying into Philadelphia with my wife Jill. We visited the college there for 2 weeks and added to the educational experience and then flew to Chicago where I was to meet another fantastic colleague Dr Paul Stepanczuk and his family. Friendships made in 1981 have been sustained to this day and Paul has written an article on my site.
About the Churchill Fellowship Memorial Trust
Much has changed since I ventured to the USA in 1981 following my interview in front of a formidable panel of 5. The Trust then of course had no website as it does today. Many podiatrists have followed me before and after and I hope they derived as much as I had from my early US experiences. 
A lesser award but no less magnanimous in its reach…
The award that actually took me to San Francisco and California was the lesser known award that Luuk Meyers (see the book) had proposed. This was the Silver Jubilee Award (SJA). I must apologise to the sponsors for not giving them due credit until after the book was published. Due recognition for both awards must be recognised, not least because they helped a 25 year old launch his career and send him in a particular direction. My first teaching job would never have been as successful had it not been for both US visits.
Nineteen eight-one for me did the same as 1984 did for George Orwell. It put us both on the map. AIDS was soon discovered in the USA during the period of my visit, despite having been around in hidden form for years as far back as 1920 in Kinshasa. A virus that has killed more people in the world than most other transmissible diseases including the corona viruses. Certainly my memories and experience of the USA in 1981 left me with such emotions and motivation that later inevitably were imported into my UK practice and teaching. There is some irony in that the SJA came from the Prince of Wales. Today his wife, the Duchess of Cornwall, is the Patron of The College of Podiatry. I must confess my searching did not find anything about this award which seems to have disappeared into obscurity. For this reason I confess I used the rather better known Churchill award for the book. If anyone knows of the Silver Jubilee Award, please share by writing below this article as I think it should have gained better recognition. 
---
Thanks for reading 'designing covers for books' in this short article
If you do read my book please do leave a review.This will help others discover the wonders of the profession of podiatry. You can read Professor Alan Borthwick's review which is also published in the journal of the College of Podiatry – THE PODIATRIST March, 2021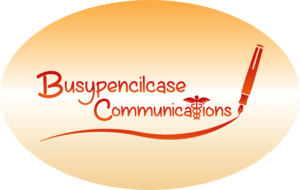 1 Feb. 2021
---