Clinical Spotlight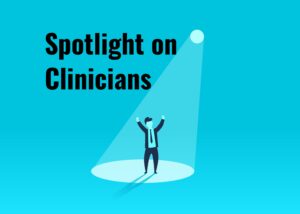 Clinical Spotlight on Dr Ivan Bristow follows his paper on the history of continual professional development in podiatry. I have followed his career where he has established a well recognised niche within foot skin disease and runs courses. His other contribution the profession of podiatry is a growing archive of professional activities. In this article you can download for free two books originally written as class notes in 1988.
Ivan runs  Foot.Expert where his own brand of blogs covering podiatric dermatology are covered. Through his blogs, he publicises important and forthcoming dermatology meetings. The contribution podiatry makes toward skin conditions is important both from the point of view of diagnosis, early warning for malignancies and preservation of tissue.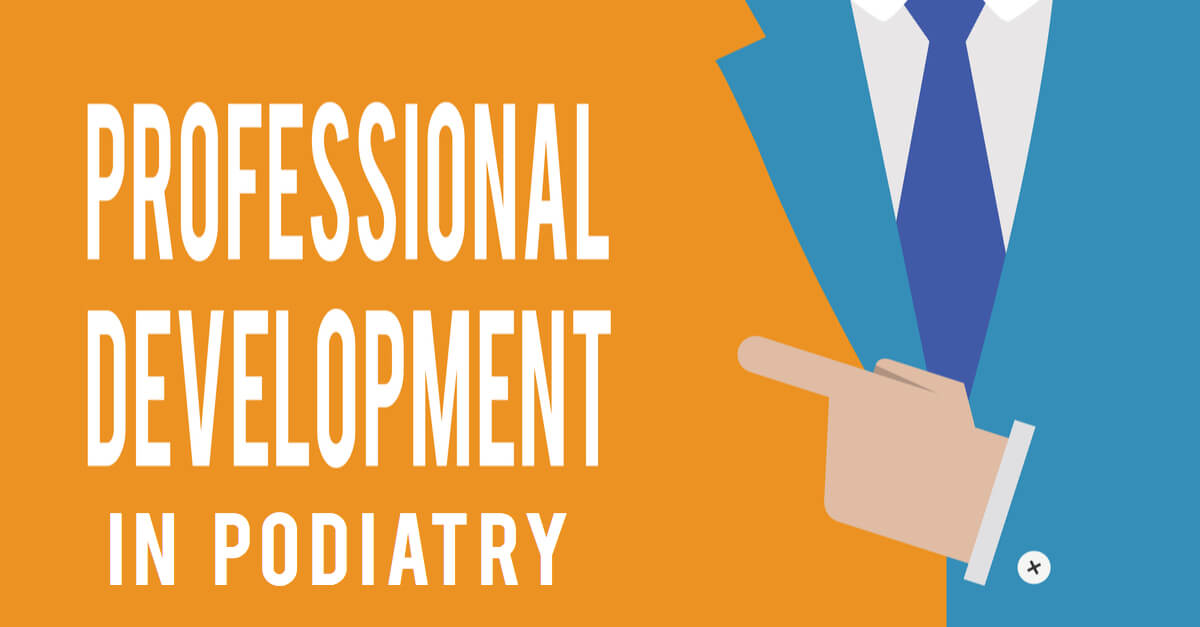 ---
Archives in Podiatry (Ed. note)
During the late eighties David Tollafield provided first and second year students with 'class notes' based on his experience during his sebatical in the the USA during 1981. Class notes were very popular, but often complied by the student podiatrists rather than lecturers. On his return he started to put together the type of lecture notes that soon were adopted across the UK's schools of podiatry. Ivan Bristow together with Professor Alan Borthwick have spent time putting together a comprehensive library of past podiatric material and we are grateful for keeping some of the older publications and journals safe for future generations. One appreciates that ensuring history is not forgotten is important. I am allowed to share with you two books that would have been out of print and mark the remaining copies from Ivan's student days when he retained both class notes.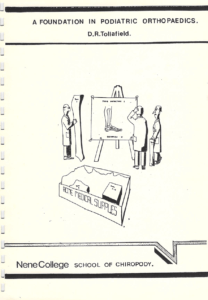 A Foundation of Podiatry Orthopaedics covered biomechanics; the new subject that started to emerge from the late seventies in the UK. Biomechanics was influenced by the USA with special interests from California, Pennsylvania, New York and Georgia. This format as with the paediatric volume was published through Nene College (1988)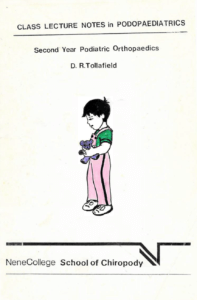 Although I have my concerns about how much we can influence paediatric care of the foot in the UK in the NHS or private sector it is interesting to dip into another book written for second year diploma students back in 1988. After a lag of 32 years much has changed although the child's foot has not. Identifying the needs of children no doubt will have expanded. For the podiatrist this resource reflects where we were at a time just before the diploma course went to degree validation. 
---
Clinician Portal supports CPD and you can find related articles on this website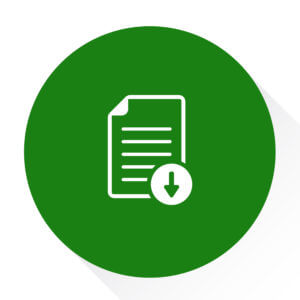 The benefits of Professional Reflection
Making reflection happen
How to go about clinical reflection 
Reflection. I should have been clearer
---
Published Sept. 2019. Updated August 2020
Thanks for reading Clinical Spotlight on Dr Ivan Bristow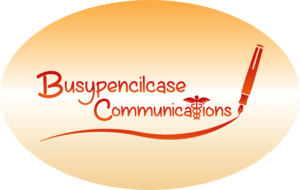 Busypencilcase Reflective Communications Est. 2015
Last reviewed 28 March