Podiatric data collected by 'podiatry' versus NHS Digital 
Challenging NHS Evidence is important, especially when decisions have to be made about future service investment. Nothing can be more important at this time when waiting times, already before the Covid-19 crisis, were rising. Challenging sources and seeking answers is something all scientists, clinicians and journalists must do as part of their everyday life. Given a discrepancy of some 30-35% in data capture for podiatric surgery activity within the NHS, I asked consultant podiatric surgeon and adviser to the College on surgical audit, Mr Tony Maher, about the paper he has just published on the potential effect of inaccurate data collection for podiatric surgery.
The Royal College of Podiatry has just released the document depicted below covering a cost-effective solution for reducing waiting for podiatric surgery: (link). Unfortunately, this interview was recorded before the production of the document. Therefore, the evidence presented by Maher was not used.
National data collection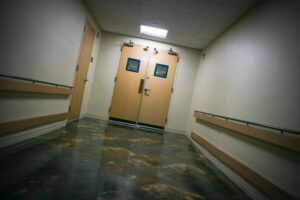 The NHS collects massive amounts of data each year, and of course, we know that sharing patient data is very topical presently when it comes to private companies. Hospital statistics are collected as episodes and usually are collected against codes, codes for procedures and codes for the providers of that service. One might expect data to be accurate and agree if collected independently. Mr Antony (Tony) Maher found a marked discrepancy in data capture between his podiatry database (College of Podiatry database for surgery (PASCOM-10 often abbreviated to P-10)  and that of the official collection agency, NHS Digital. Variations appeared to arise between locations, definitions assigned to collection terminology as well as different coding methods. NHS Digital designate these data Hospital Episode Statistics or HES. As P-10 has been used in its current form for over 11 years, I wanted to know more about the discrepancies and why these might exist.
Was Maher confident that P-10 recorded data adequately when compared to a national system such as NHS Digital?
Missing data?
Only  80% of podiatric surgeons in England utilised the system for surgical activity (2019). So, what happened to the other 20%.
His view was that the annotation process leading to recognition of podiatric surgery practice by the Health and Care Profession Council had impacted people choosing to collect data on their activity, creating a surge in PASCOM usage. Rather than see a fall, this suggests greater compliance. He suspected that the missing 20% had chosen not to go through the annotation* process at this time. Data represented 87 centres providing NHS care. A further 12 centres existed in the independent sector, such as private facilities ranging from insured work in private hospitals to privately established clinics.
* Annotation is a term applied in this case to the register kept by the HCPC. The registration process for podiatric surgeons is completed at the time of writing and open until the end of 2021.
Room for error
While terminology, as applied to cohort collection, should be straightforward and easy to understand, admission, referral, and operations seemed to be used in different contexts. It was perhaps important to ascertain how this reflected upon podiatric surgery. Did admissions relate to outpatient or inpatient? Clinic or theatre? Surgery or non-surgery. He replied, "I've taken admission to mean a hospital or a clinic when performing a procedure, or possibly multiple procedures. PASCOM gives us the opportunity to record attendances, or if you like, admissions for treatment, but within that, we may record multiple procedures. One of the unique things about podiatric surgery is that patients will quite regularly attend to have more than one procedure performed at the same time. A hallux valgus repair and a hammertoe repair, for example. The average is about 1.6 procedures per admission."
If more than one procedure was recorded, this could, in effect, alter the data capture if not appropriately coded. Hospital coders would take procedures from the sheets that hospital staff filled in. It would seem reasonable at this point that error could arise. Too little information, operations omitted, especially if multiple surgeries excluded. Maher could not fill in this part of the question, so I wondered if NHS Digital could? NHS Digital was contacted and replied initially, but further follow up requests for clarification was not forthcoming. 
Confusing Terminology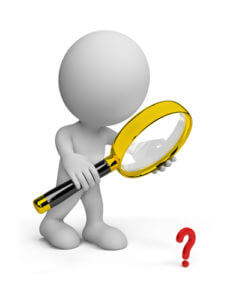 Reports made use of different terminology, so what was the difference between 'referrals' and 'operations'?  I wanted to know if a referral for treatment would be counted even if it did not end up with surgery. Maher indicated that the referral data on PASCOM related specifically to those patients who attended podiatric surgery. Perhaps of more concern, he added that referral numbers would be lower than the true referral activity out there in clinical practice. "A referral will be made by a GP or other healthcare professional for assessment and treatment of a range of possible complaints and symptoms, and some of that may result in an admission for treatment, but some of it may be undertaken as an outpatient activity, or in a clinic room."
In effect, that data might not be appropriately captured as a true activity, it appeared. I asked about the overlap in data collection. "HES data is separately recorded for admissions to hospital and outpatient appointments. HES data sets have separated outpatient attendances and surgical admissions. An outpatient appointment may entail seeing a healthcare professional as opposed to admission to a hospital for treatment. However, within admissions, they have a whole range from emergency admissions, planned care through to Day Surgery admissions."
He agreed that admissions implied surgical procedures no matter what the status was, although, for podiatric surgery in the NHS, one would expect data to reflect admission for day case surgery; under 24 hours. "I've used the same language talking about  PASCOM. Patients undergoing podiatric surgery would rarely be admitted in the traditional sense of an overnight stay, but they are admitted for the day for the purposes of their surgery. That seems to be how HES data is treated, but there are more discrepancies because the data is divided into podiatry and podiatric surgery."
Data discrepancy identified during the corona pandemic
The data followed similar trends when inpatient data for podiatry and podiatric surgery was compared as two separate entities. During the first wave of the pandemic, Maher points out the massive drop in inactivity.  Looking at 'outpatient data' – podiatric surgery activity dropped while podiatry data didn't. Maher clarified this in terms of 'other' podiatric activity. "So I think there is some confusion in the HES data sets around what is podiatry and what is podiatric surgery. I suspect HES is capturing podiatry in the sense of the diabetic foot clinics that might be in hospitals and maybe some of the rheumatology or musculoskeletal clinics. But at the same time, it's also capturing surgical activity, some of which I suspect is being labelled by some Trusts as podiatry episodes, while others are labelling it as podiatric surgery episodes."
I pointed out that this could raise a problem in collecting data and making the wrong assumptions, i.e. comparing 'apples with pears'. He agreed that any misunderstanding about whether the surgical activity is being treated as podiatry instead of podiatric surgery would be a real concern for the profession.  "I think that's the real problem is that HES data under-estimates the true extent of our activity. That's why I hedged my bets when I looked at the HES data, and I ignored their outpatient figures because I couldn't be sure what I was referring to."
Maher explained his rationale when looking at the inpatient data, specifically the day surgery admissions with podiatry and podiatric surgery. It was unlikely that any podiatrist other than a podiatric surgeon would be responsible for a day surgery admission. Perhaps podiatrists undertaking nail surgery in hospital theatres as a day surgery admission could be collected, but he thought this unlikely, and it would only apply to small numbers. Confusion with the HES data was, without a doubt, present. Data is represented in graph form or tables. In his paper, Table 1 shows (not shown here) some of the variation between calendar years 2019 and 2020 for PASCOM. He grouped data for HES and data for P-10. Estimations for non-captured data outside the pandemic years for 2018-19 suggested a discrepancy of 35% and during the pandemic, when activity was dramatically reduced, down by 30%. Thus, podiatry and podiatric data collected under HES are closer during the pandemic than before. The differences between these two groups were 2018-19;1654 and 2019-20;133.
Data was reported from the P-10 system for the surgical providers recorded. The providers can record everything from an NHS community base to acute hospitals through various independent sectors and insurance providers. Maher says, "I had a look at the data, and I selected out the NHS community base, the NHS hospital base, and NHS Choose and Book, which I appreciate would be provided in the independent sector. I grouped those together as our NHS providers to see how well that matched the HES data, and obviously, it doesn't.  I excluded the 12% of providers who described themselves as either being in a private clinic or in a private hospital setting or private insured activity."
We discussed the impact of the data discrepancy and whether this could affect the delivery of podiatric surgery in a post-Covid-world. "I think there is a real opportunity to capture data around Covid. As the system has been online in its digital format now for 11 years in May, we've got a huge amount of outcome data there and not just outcomes, but health-related quality of life. We can look at PASCOM, and we can tell you NOW what the impact is of foot pain on health-related quality of life. Now it's quite likely that with the complications of COVID and the lifestyle changes enforced by the pandemic, we're going to see poorer levels of health-related quality of life. We have the data sets to start that investigation now. It's an opportunity."
Who should be concerned about poor data representation?
Given some of the stark realities of data misunderstanding, the question arises as to who the paper and the information contained therein assists. "The (Royal) College of Podiatry would find this information helpful in promoting podiatric surgery as well as the NHS will be interested at multiple levels, for example, Health Education England, as part of the NHS. They've been instrumental in supporting the new route to training in podiatric surgery.  NHS Digital, who manage the HES statistics, will be interested because the data highlights that podiatric surgery activity is massively underreported, certainly in England. You could argue that there is a risk of downplaying the impact podiatric surgery has on helping patients with foot pain."
If a seasoned clinical researcher with surgical experience could not unravel the interpretation, who could interpret such data and how helpful would it be if data was confounded with ambiguity? It would appear that underrepresentation of a cost-effective service based on incorrect data could serve health poorly if seen in the context of escalating waiting times. The effect will never be more harmful than at the time of a pandemic when so many parts of health care have collapsed within the arm of the NHS. Maher's observations are important, and certainly, it will be interesting to see the response from the formal data collection service Digital NHS. The big question is, can we do better?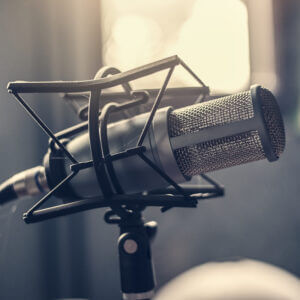 I am grateful to Mr Maher for allowing me to publish this interview and allowing his paper to be published by CFP which it is hoped may be help readers. ConsultingFootPain wishes the College every success in driving home the opportunities that podiatry, in general, can make to the growing waiting times for diagnosis and treatment. Elsewhere concern for access to GP practices and early diagnosis for some more sinister complaints make it essential all healthcare human resources is exploited both effectively and efficiently. You can read other articles on the subject of the appropriate use of podiatrists. Making More of Podiatry
Declaration by the editor.
David was responsible for developing the original PASCOM system in 2006 based on a research project funded through the University of Northampton. He remained chair of the PASCOM committee until 2012 when he assumed the role of Dean of the Faculty of Podiatric Surgery. He no longer serves on the committee and is a retired member of the College of Podiatry. 
---
Thanks for reading this article 'Challenging NHS Evidence by David R Tollafield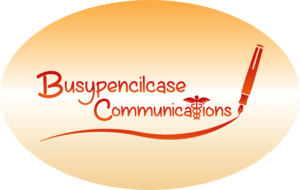 Published by Busypencilcase Reflective Communications. Est. 2015
28th June 2021