Advertising Your Website at ConsultingFootPain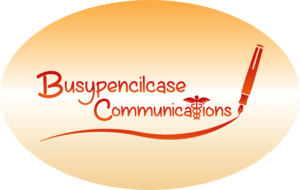 Requests to advertise websites from this site are ever increasing and this short article is to advise you of the policy at Busypencilcase Reflective Communications, the publishers of ConsultingFootPain's FOOTLOCKER. Articles for lay people and professionals. We have a circulation now of some 10,000 and this is growing with some articles having over 80K hits last year alone.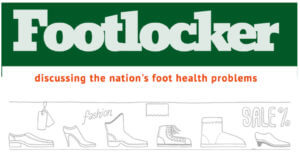 Your website is welcome
While we are happy to link websites. This can only be achieved through three methods:
You can either write a short article of related value to be published and promote your site, or you can be linked to an article provided that there is a reciprocal link. The last method that you can use is to pay for the link.
Sites can come from clinical practices associated with foot health, or from footwear firms from people wishing to share articles. A limited amount of advertising is possible if it has been reviewed. Examples include prostheses and protection pads which have accompanying articles. Special articles such as dermatology and cancer were free to promotion. During 2019 a close relationship was made with a firm leading to some collaborative work on footwear and entitled 'Waging War on Foot Pain'. Any promotion of foot health is supported by ConsultingFootPain providing that it is not misleading and takes responsibility. If you just feel your article needs to be published within this website it is unlikely we would be interested. 
Select one of three options below considering advertising your website at ConsultingFootPain and write to Busypencilcase_rcb@yahoo.com
---
1 – Writing an article
Articles on a subject must be related to health and feet. You can provide 600 – 2500 words and use your link and promote your product provided that it passes the editorial review. All articles should be submitted on a Word document to busypencilcase_rcb@yahoo.com with hyperlinking included. If a foreign language is used an English translation should accompany this. All named persons must be real and a land address used must be supplied although will not be disclosed on the site unless agreed by the person submitting the article. The article will remain in place for no less than one year unless the site is terminated or deemed unstable after publication by bone fide complaints, or because information has been superseded. The author is responsible for any updates and accuracy of any information published. ConsultingFootPain cannot take any responsibility for inaccurate information although will try to ensure information appears as accurate as possible for readers. The decision to terminate an article is down to the editor and termination is not negotiable. All information must be true and referenced as best as possible.
2 – Linking between ConsultingFootPain and your site
This is by far the easiest and most popular. You can submit your link for approval on the basis that you will use the www.consultingfootpain.co.uk on your own site and show proof of the link's advert. This will be checked from time to time and when the link fails to show or connect, your link will be removed. Where links are of exponential value they will be used without conditions. The editors decision is final.

3 – Paying for the link & advertising
If you do not want to contribute and yet place your link without conditions 1 or 2 then this falls to pure advertising. No link will be promoted unless it meets editorial and verification standards. These standards are open to scrutiny and are not published.
ConsultingFootPain is a free information service but occasionally products of value are welcomed and may be adopted pro bono. However pure advertising will need to be paid for and helps to keep this site open and updated free for users and readers in connection with foothealth.
---
Payments
You can pay for 1, 3, 6 or 12 months. The second year will cost £450 and the third year is free*.
12 months £360.00
6 Months £200.00
3 Months £150.00
1 month £70.00
*Other conditions may apply in the third year
---
Thanks for taking the time to read 'Advertising Your Website at ConsultingFootPain'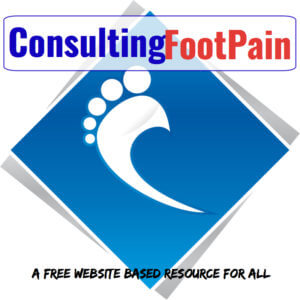 Published 13 January 2021