Words carry less weight when actions are not followed up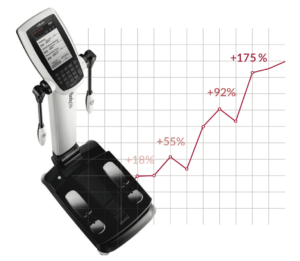 This might be a useful aphorism but it is important that our actions speak louder than words otherwise what is the point of suggesting something if you are not prepared to take advice or reflect on your actions. 
If you read my last article my body fat and segmental analysis was only a guide but I could use it to improve upon my fitness. This would all be to my benefit. This concludes the first series of articles looking at my return to the gym after Lockdown. I have tried to share my thoughts and reasons as to why I am keen to keep fit as an older person. The fitness centre offers so much to everyone no matter what age. In this last article, I want to update my own thinking process. I plan more later in the year after I have attempted to reach my target with goal setting.
Flesch score = 73 fairy easy to read
---
Achievements so far
I have looked at goals, measures, targets together with words of warning about health and exercise. I have looked at high intensity interval training and repetitions. Weights and resistance machines, machines for speed and stamina as well as some variations. My articles reflect my experience and thoughts rather than telling people how to use machines. Do seek advice from the staff at your fitness centre if you have never used one before. If you are unsure about your health then do read my Am I Fit to Use the Gym?.
An hour is too short to complete my target so compromise is the key to success. In returning to gyms and fitness centres, my exercises have allowed me a baseline return so that I can start increasing my efforts. I now had to up this effort. Having committed my weight loss target, this focused my mind. I guess this is my way of saying my actions should underpin my words and convey a louder message. 
---

My three aims
My three aims as you will know from my articles are, muscle stability, cardiac output and weight control. While setting these parameters I now have decided to move into using the gym's gadgets and gizmos to set my programmes. While I have a set routine, I now have to change my options.
---
Changing tactics
As I reached my fifth week I have upped my attendance by another day – 4 days with 3 days off. I can now focus on increasing my time for selected pieces of equipment. In this way I can build on my repetitions. This means I won't attempt as many pieces of equipment as I had done in the first month. The muscles need to be pushed more and it is clear. I guess if you feel no strain then the gain is diminished. My heart rate today (Friday) on cool down mode my average heart rate was recorded at 124 and the highest was 141. Having travelled a distance of 8.7Km, my calorie loss was 81 Kcals. This was the end of my fourth week having just had my fat and segments analysed.
Monday and my fifth week I continued to focus on those calories. I allowed myself more time on the bike (recline design shown above) by selecting fewer machines. I looked through the options. Selecting 'exercise' on the Technogym apparatus, took me to other options on the screen. I set the calories at 257, unsure if time allowed. The speed can be altered, as in revs per minute. I recorded 218 Kcals in 27 minutes and covered a distance of 11.8Km.
It felt a good work out and I had put a few bursts in. My definition of 'bursts' was to increase my effort to exhaustion so I achieved that high intensity interval approach. If I had continued for an hour I would have used 473 Kcals. Now that would have been hogging the gym equipment!

---
The Future and Follow up
I finally met up with our gym manager today, Barney, to discuss my articles. There was certainly more to talk about but after this series I wanted to to put in a a couple more months and reflect on the experience as well as perhaps talk to gym users and combine different views.
I have still yet to talk about feet, and hope to complete an article on this area of the body. Arthritis will also feature as a focus on the benefits of keeping fit and exercising. Of course anyone can reply using the comments box below.  
Since writing a second Lockdown came into force. Barney has written a great article looking at calories so watch out for the February Winter Newsfeed, although the article will go out in January on this site. You can read my latest brief blog following the second Lockdown – Return to the gym after another Lockdown
---
I would love to hear from you
Write about your own experience or send a short post in and this can be published. The other opportunity all readers have is to sign-up and receive my Newsfeed articles. These come out 3-4 times a year. 
---
Thanks for reading my article 'Actions Speak Louder than Words' part of my fitness diaries series written by David R Tollafield for the more mature person.
Published by Busypencilcase Reflective Communications. Est. 2015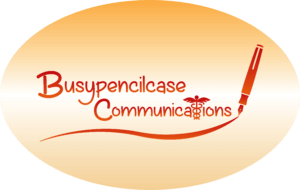 Published August 2020 along with my gym fitness series. Updated 4/12/20. You can also go to Content series and main topics