A Guide to Writing for ConsultingFootPain (CFP)
Anyone can write for ConsultingFootPain. Taylor wrote a book review for example as a non-clinical person on walking for health benefits. Jenny provided an interview and we made an article around her words; this described her work as a dancer on a cruise liner. Use your article for your self-reflection, continuous professional development or to promote information within your practice. Once completed and published you can use this to promote you, your practice and your brand. Or, if you are a layperson and want to write about your own foot health experience you are most welcome. You could submit your own diary – here's a quick guide to get the best from a diary
Getting started
Writing may not be your thing but the process is a great way to reflect on all manner of aspects of clinical practice and health benefits. CFP is NOT encouraging you to write scientific papers. Please reserve those for specific journals. IF for some reason you are rejected, then do try CFP and we can talk about the paper. My contact is busypencilcasecfp@gmail.com.  
CFP is non-restrictive and wishes to help all new authors. Of course experienced authors are welcome. ConsultingFootPain and its publishing firm – Busypencilcase Communications is here to assist everyone, professional or otherwise to achieve writing through your own words by interview or copy. The aim is to help you polish your prose and learn by the process. You do not have to write more than 600 words, or you can go up to 2500 words (see below) under layout.
---
If this is your first attempt at publication don't worry you have come to the right place
---
Help: If you feel you would like MORE help just send in your draft first and we can work on the article together. Once assessed I can advise if we can expand on the subject. CFP will add stock photos to make the article look professional. 
Have a look at past articles by former authors to gauge the style and content you might wish to adopt. If you are a student (undergraduate or post-graduate) you may need permission to publish before having a piece of work approved. Try James' article on Freiberg's disease. 

Have a theme, marry up your title, set out your narrative with a start, middle and conclusion.

Provide a case history or ask your patient to make comments so you can quote them.

References are welcome to assist readers with any background reading. A reference consists of author(s), Title, Publication, year, edition and pages 

e.g  [PAPER] R

ing J, Franz R, Brockow K. Anaphylactic reactions to local anesthetics. Chem Immunol Allergy. 2010;95:190-200. 

[BOOK] Metcalfe, S, Reilly, I. Foot and Ankle Injection Techniques. A Practical Guide.  Churchill-Livingstone 2010
There are 2 types of writing – either 'low key' or more 'complex'. The Professional or complex we call clinical articles and low key is called Footlocker for the lay public. The Flesch score is useful to guide you in the complexity of writing. Scientific styles have low values of Flesch will lay styles couched in easy language attracts a higher score. 
---
---
Professional
Feel free to use medical and anatomical terminology.

Try to find an angle that may be appealing to colleagues.

Ask questions of yourself and research the answers.

Share your experience and try and write a self-critique without bashing yourself in the head!
There are many sites we use for CFP to form a guide; from the NHS, NICE, Footeducation.com to Google sites. As a top tip avoid articles that try to sell something. Stick to factual formal references wherever possible. Any copied formal pictures, tables and figures should carry citations (references) to avoid copyright infringement or plagiarism. Screen grabs are fine but don't sacrifice quality for a blurred shot.
Lay writing
Think of the audience and use less jargon or explain any phrases used. Keep sentences short. Ensure any abbreviations are explained, eg CPR (cardio-pulmonary resuscitation). Keep the subject lighter than the professional article. Pictures are valuable. Consider simple explanations rather than long rambling explanation. Use from the heart emotional writing to gain the best results.
Length
Articles ideally should be under 2500 words with 1500-2000 being informative that take less time to read. Six hundred is fine but may need a bit of padding. If your article goes over 2500 words think of splitting this into 2 parts which can be labelled parts 1 & 2.  In some cases as in Afni Shah-Hamilton's articles (x5) and that of Trevor Prior (x3), these articles were developed into a series. Prior's was taken from a dictation log and send in as short bursts 1.5 – 5 minutes long then transcribed. Shah-Hamilton wrote the draft which was then edited into the series. 
Submit a photo
Use a good quality head short without a fussy background. It is good to promote yourself. Other pictures – i.e clinical pictures are helpful. Ensure you have permission if face shots are shown. Apparatus, x-rays, foot pictures are all valuable.
Editing and layout
Please submit as a word document rather than a PDF (portable digital format). The article needs to have your name, date and preferred title on the first sheet. Page numbers are helpful but not essential. Use Calibri and Times New Roman if possible. As editor I try not to alter anything but it needs to fit the house styled and any changes made will be advised.
Happy writing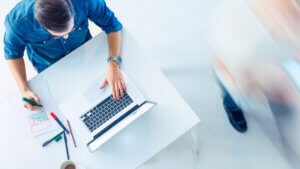 ---

You can also read –
---
Thanks for reading "A Writing Guide" (for Consultingfootpain articles) by David R Tollafield
Published by Busypencilcase Communications. East. 2015
2nd January 2022