Submitting an article to Clinician Portal as part of your reflective podiatric practice?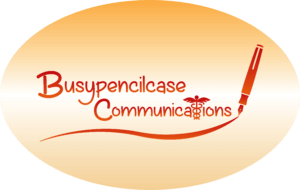 Submitting an article has never been so easy. In this article I will discuss how I can help podiatrists record their experience so that this can be shared. Writing can be fun but it can also daunting. Busypencilcase Reflective Communications is here to help. It's free and it is confidential. In this article I will cover three key headings.
Submitting an article or blog – 'how to'.

How to get going.

Supporting Undergraduate students.
CONTACT
 Starting your portfolio today 
e-mail: davidt@busypencilcase.com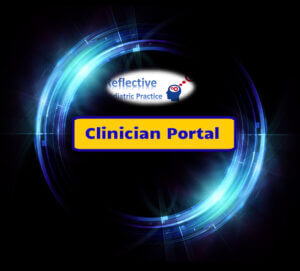 ---

You can download a quick 2.09 min click on '

video'

 to provide an introduction.
INTRODUCTION TO SIGN UP

.
---
My Mission S

tatement
My aim is to help budding writers blossom and develop their hidden communication skills. I can support you by starting you from scratch. This is particularly helpful where you have not published before. We can both engage in an interview together using common web software. In this way your words can be recorded and transcribed to form a strong narrative. 
It's FREE
Elsewhere you would have to pay for this expertise, but at Busypencilcase Reflective Communications this service is free. Submitting an article has never been so easy.  There is no editorial board. This means you can develop your piece effortlessly and publish it in a timely way experimenting with how you want to write and present.
BusypencilCase Reflective Communications does not pay authors.
---
It's easy submitting an article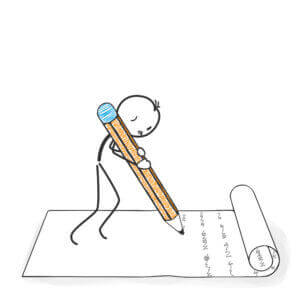 Write openly, honestly, passionately.
Reflection is about what you observe, what you have learned that works and what does not work in clinical practice. Reflection might consider your mistakes which when shared can help others. While this is not always easy because you might feel embarrassed the process is encouraged because it helps us to improve. The idea of blame is now not acceptable because mistakes happen. By sharing success and failure alike provides evidence. Hiding behind good ideas and genuine errors does not help move us on.  
I started to write not because I was perfect, by far from it. I struggled with dyslexia so writing is harder for me, but why give in! "I write because there is a voice within me that will not be still," Sylvia Plath. 
If you have any doubts about telling a story read Thinking Outside the Box, an article inspired by the death of a patient. 
Feel that sense of achievement
There is no reason why you cannot write. My mission is to encourage everyone to reach clinical readers.  Why not tell them something new. You can use others who tell a story but try and spin this in engaging ways. The use of references is still important where you copy or cite others. It is useful to try and make you own distinctive comments about your experience around the subject that motivates you.  
If you are stuck or don't know how to start, then let me help. Write out a draft. Bear in mind that no matter how rough its looks we can work on it together. Seeing your publication in print leaves you with a great feeling of achievement. We all have to start somewhere so never feel embarrassed about writing down your thoughts for others to read. The chances that someone else might also think the way you do is likely, but someone must write it down first.
"Stories that remain untold are real events that have never happened!"

Author
---
Testimonial
"I thoroughly enjoyed the editing process. David was very helpful, without detracting from the thrust of the article in any way. He managed to restore a nice sense of balance and equilibrium in what was, in its first draft, a fairly opinionated piece of work."

David Holland
Evolution of the UK Foot Health Profession. A clinicians Perspective. 2019; 2(3). Published March 2019
---
Get Going
Write out your draft.

Think of an angle for your subject.

Leave the title as a rough idea intially. We can work on that.

Consider the message. What are you trying to tell us?

Do you have material that shows the journey you have made to reach this point? In some ways telling a story and how you reached the end point is more engaging.

Submit your draft to davidt@busypencilcase.com as a word document (not pdf format).

Don't worry if you don't feel ready, we never do and there is plenty of time to sift out issues of design and content.

I will let you have thoughts and we can work toward your publication.

Please provide a quality head shot ideally as a jpeg and any professional profile. Your profile is an option for Clinician Spotlight.

Let Busypencilcase Reflective Communications do the rest and make you proud.

Articles are OPEN ACCESS and so your work can be circulated to a wider platform including LinkedIn, Facebook, Twitter and others as deemed appropriate. 
---
Research in proprietary journals
Do not submit randomised controlled studies of worth. Complex papers or papers containing statistics above percentages, ranges or standard deviation should be avoided.
DO use proprietary journals for your formal research. You can submit abstracts of papers with permission or conference talks. Reflection from case studies both new and old are very valuable. Add in any of your technique tips that you have found helpful. 
Publication is an important way to show how you reflect within your practice. Articles are intended to promote an easier read, provoke thought and hopefully encourage feedback.
---
 Submitting an articles by students (undergraduate & postgraduate)
Students should not be left out!
Bear in mind that you are the next generation of podiatrists. However as a note of caution dissertations and material, subject to marking, can only be submitted once the award has been made. 
Whilst you are still under an educational jurisdiction no advice can be provided that might disadvantage other students or bring disrepute on the profession or institution and all subscribers are advised that matters can be referred to the Health Care Professions Council where punitive decisions can be made.
The same criteria applies to those training for surgical fellowship where internal publications are required for educational validation. Any articles unrelated to education can otherwise fall under the category of assistance and will be declined.
---
Consider starting your portfolio today with Reflective Podiatric Practice.




e-mail: davidt@busypencilcase.com
 'Feature' articles are published most months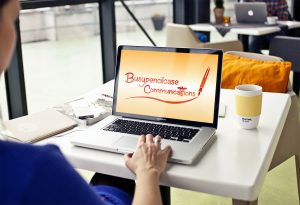 Thanks for reading 'Reflective Podiatric Practice for Podiatrists' published by
Busypencilcase Reflective Communications  (Est. 2015).
Updated and re-published 28th June 2020