'The Missing Lecture'
 'A clinical talk and mini-workshop from Consultant David Tollafield': The Missing Lecture. Bunions
   Top GP referral…see next meeting at bottom of page
GPs refer more first toe problems than any other complaint for foot advice to podiatrists, in fact the condition ranks as the top five diagnostic referral ahead of hammer toes, hallux rigidus and  ingrowing toe nail [source: PASCOM-10]. If you have had a similar experience to me when I qualified in 1978, the information provided at college about hallux valgus and the bunion was of so little value that I could not meet the dictionary definition; that a podiatrist could give advice, let alone treat. When John Cleese of Monty Python fame walked in through the door in 1977 at our school, the advice offered was probably not the most enlightening. 
 I  draw on over 40 years of experience and 2 years of research in developing my latest patient journey guide book, Bunion – Hallux Valgus. Behind the Scenes. The focus is directed to podiatrists providing the most effective advice for this common condition while remaining at the forefront of good foot health management. Whether you contain the problem by advice or intervention or refer on to another professional, podiatrists should be able to offer their patient's clarity. This is not intended as a surgical talk but will raise confidence based on understanding some of the pathologies that are less visible in the clinic. Often podiatrists are ill-equipped to refer and judge options when conservative care fails. This hit and miss approach does not assist the profession's call to provide the best advice.
---
Help re-brand your practice with this talk and add to your CPD profile
---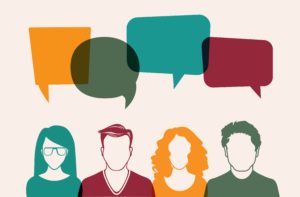 Audience views on strong point 
relaxed presentation and easy to follow

Informative & interesting

Great speaker

Strong on experience and knowledge of speaker

Very good communicator

I would not change anything (in the talk)

…the facts about cartilage degeneration


Strong on case studies & research examples

Very knowledgeable and answers every question

x-ray images
---
Resources for podiatrists attending
References associated with this talk [click here]
For those signed up to my website you will receive a new article based on the lecture* and a quick reference for referring patients.
Discount on my 2019 Bunion book.
Download the summary outline for clinical referral for surgery [here].
Download briefing notes outline of the talk [here].
Feedback available see under each group meeting.
---
* The FULL article  available for this talk will be published April 2020. This is published under the brand name Reflective Podiatric Practice. It is a full paper and ideally downloaded or read from a tablet or screen rather than Smart phone
Please note that the briefing notes and content may vary depending upon the group talk which lasts 60-90 minutes with group interaction.
---
About the author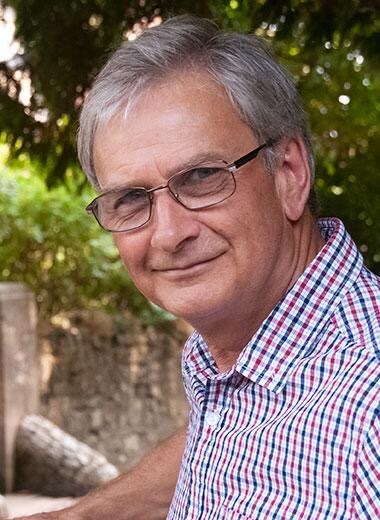 As a reflective podiatrist my career commenced in 1975 at University College (London Foot Hospital). I became a clinical teacher, academic lecturer, clinical (surgical) tutor, and consultant in Podiatric Surgery.
My clinical time has included research on foot health with a number of publications. Promoting the subject of foot health as a podiatrist is vital and can dictate our value in the medical field. Included in my publications and books covering podiatry I have added Morton's Neuroma (2017-18) and Bunion – Behind the Scenes (2019). These latest books are intended for patients but written as podiatry rather than orthopaedic texts.
Two new books on public speaking for professionals were launched this year, Projecting Your Image (January, 2020) and Thinking as We Build (February, 2020). 
---
Talks
See comments above & click on [here] for results for each talk
Shropshire Branch 
3rd December, 2019. Contact through College of Podiatry Branch Secretary. Feedback questionnaire results now available [here]
Devon Branch, Kenn Community Centre. 
13th February, 2020 19.30hrs. Contact through College of Podiatry Branch Secretary, Erica Nicholls (e_nicholls@sky.com). Feedback questionnaire results now available [here]
Cardiff Branch Insole Court, Llandaff, Cardiff CF5 2LN
26th April, 2020 from 14.00hrs. More details to follow
Similar talks for 2020:
March 2020. College of Podiatry Surgeons conference. Daventry Discussion on erosive osteochondral lesions & surgical decisions. TED talk. (cancelled due to Coronavirus. Awaiting new date in 2020)
May 2020. Community Health Care Events, NEC, Birmingham (details TBA)
The method of assessment for feedback can be viewed [FEEDBACK QUESTIONNAIRE]
---
If your branch would like this talk or other professional talks please contact me davidt@busypencilcase.com
Please give as much notice as possible. FEES APPLY.
---
Sign-up through my website for Reflective Podiatric Practice articles
David promotes his writing brand as ConsultingFootPain through Busypencilcase Communications Ltd (Est'd 2015) for patients as Footlocker and Clinicians as Clinician Portal. Podiatrists who wish to sign up to his Newsfeed can access his free articles, published most months, covering reflective podiatric practice. As well as writing he speaks at conferences, meetings and village halls.
Website: www.consultingfootpain.co.uk
Thanks for reading 'The Missing Lecture' a promotional advert for a talk by David Tollafield for clinicians interested in this common foot problem. Updated 13th March 2020