'Foot Health Talk 'Step Into My World'
Podiatrist and journalist David Tollafield will look at the contribution podiatry has made in the UK toward foot health and patient wellbeing. This is suited to an evening talk to all audiences although with lay people in mind.
 'I am here to provide information, education and entertain.'
 Meet Miss Cranstone, a relic from the past? Or someone lost and fails to realise that the world has moved on. Unfortunately, Mr Tennant, the patient, is at the end of her hooked probe without anaesthetic!
From David's autobiographical tales …
---
The development of podiatry has been one of huge acceleration over the last 50 years. There has been significant integration within many different healthcare systems. David will look back at his own 40 year career briefly in this 40 minute talk and eight case stories. He was a clinician, teacher as well as one of the first full time consultant podiatric foot surgeons in the UK. From dealing with an alcoholically soaked anxious patient, an old fashioned clinical tutor with halitosis, to non-compliant patients, his scope covers unusual conditions including the favourites. This takes foot care to a new dimension.
The importance of maintaining good foot health aims at retaining mobility through managing deformity and the integrity of foot tissues such as skin and fat. All tissues contribute to the primary reason many seek help in the first place, triggered by pain! As David points out, loss of mobility creates loss of independence, adds to weight gain, contributes to deteriorating medical health and depression, one of the fastest growing concerns that we have in the UK with an over reliance of chemical management. Feet spend so much time in contact with the ground that an early indicator of pain should never be ignored.
David writes on foot health and has an ongoing pain series on this website www.consultingfootpain.co.uk as well as publishing books in foot journeys Morton's Neuroma & Bunion. Behind the Scenes available from Amazon books
---
 Feedback 97% good / very good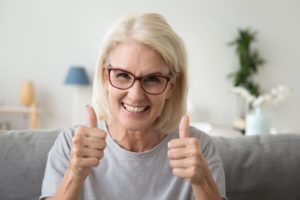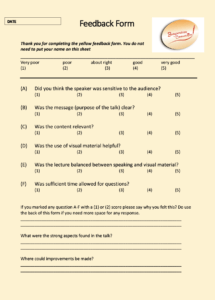 Comments
Clear explanations
Very good speaker
With humour, not too long
Excellent knowledge
Informative & well put across
Related to real people
Full report click FREE ANSWERS feedback Peek
---
About David Tollafield
David is now a non-practising registered podiatrist. He holds a double Fellowship from the College of Podiatry (London).
As Deputy Head of Northampton school of Podiatry he assisted with the first undergraduate degree courses in the UK. He was a former director of Curtis Orthotic Company after a period of time spent in the USA following a Churchill Fellowship award.
He has acted as a clinical tutor and examiner, journal reviewer and consultant podiatric surgeon, as well as supporting external bodies as an advisor.
His current position is Director of Busypencilcase Communications Ltd Established in 2015. He retired from patient practice in 2018 but remains registered and provides talks, discusses case histories and promotes public speaking with his latest book Presenting Your Image, due out early in 2020.
He has now written and edited 4 books on the subject of foot health, all available from Amazon.co.uk books, as well as having written many papers and has given talks in a wide number of countries as well as in the UK.
Mr David Tollafield FCPodS, MSc, BSc, DPodM, FCPodM
(all qualifications given are by examination or evidence submission for academic work only) 
---
Audience: Non-professional. Visual material provided by speaker.
To book Foot Health Talks: e-mail davidt@busypencilcase.com
---
Thanks for reading 'Step into My World' written by David Tollafield. Posted October 2019. Updated 4 November 2019