Welcome to 'Reflective Podiatric Practice – articles for podiatrists and guests'. 
Reflective Podiatric Practice is a regular publication from Consultingfootpain (brand name) and published by BusypencilcaseCommunications Ltd and available for podiatrists signed-up to my Newsfeed. The first issue was published as an e-publication in March 2018 (3). The publication will depend upon material available. Numbers in brackets indicate month of issue.
SO – why not submit an article? 
It is intended to be of general interest and easy on the eye. One backdated copy is available on joining. 'R.P.Practice' reflects clinical issues and past development in podiatry. Some articles may be available for public/ non-podiatry readers and can be purchased @ 0.98p each e-copy or a hard copy including P&P for £2.20 and original authors will receive 20% commission.  Consider material reflecting clinical issues and the developmental history of podiatry. The publication is independent of any other podiatric journal.
If you are a podiatrist and signed-up you will receive articles and publications automatically, notice of events, new books, invitations to become a beta-reader and talks for branches.  Students in full-time training are considered podiatrists and included in the Newsfeed and can also submit material (see below). Non-UK registered (HCPC) podiatrists will require a sponsor. A sponsor is another UK registered podiatrist. Some articles are downloadable directly from the published list. The list of titles for 'R.P.Practice'  be found below starting with the most recent.
Submitting an article to Reflective Podiatric Practice for Podiatrists
Why not consider submitting an article from 500 to 4000 words for publishing see format [Ref. Pod Pr. 2018 (7)The use of two injectable corticosteroids.] Read about my first research paper in October's article. The precursor to this is published in the September article on instrument sterilisation.
If your article is longer than 4000 words it might be split into parts 1 and 2. It is not recommended to submit randomised controlled studies of worth, complex papers or papers containing statistics above percentages, ranges or standard deviation. DO consider using proprietary journals for formal research. Illustrations and photos can be imported. You can submit abstracts of papers with permission or conference talks. Reflection on case studies and techniques, past and present history and development of podiatry are all options worth considering and needed for posterity. Publication is an important way to show how you reflect your practice and information should be shared with colleagues and at Busypencilcase Communications this is my role. The articles are not about any particular specialty and are designed to promote an easier read and thought and hopefully encourage some feedback response.
Reflective Podiatric Practice articles for Students (undergraduate & postgraduate)
Please note that dissertations and material subject to marking can only be submitted once the award has been made. BusypencilCase Communications does not offer a service to write for payment. While under educational jurisdiction no advice can be provided that might disadvantage other students or bring disrepute to the profession or institution and all are advised that matters can be referred to the Health Care Professions Council where punitive decisions can be made. The same criteria apply to those training for surgical fellowship where internal publications are required for educational validation. Any articles unrelated to education can otherwise fall under the assistance category.
Reflective Podiatric Practice for Continuous Professional Development
A publication record constitutes Continuous Professional Development and supports your portfolio so anything you contribute is valid, including material after graduating. Each publication is referenced in sequence and can be made available for wider distribution. There is no charge for submitting articles and help is at hand to assist those with less confidence. Do not format any writing. Submit as a word document ideally and try to include any relevant referencing to help readers find locations, u-tube, and other internet links. Again we can help with all of this and make your article stand out.
Consider starting your portfolio today with Reflective Podiatric Practice.
e-mail: busypencilcase_rcb@yahoo.com

Published articles – 2018 from BusypencilCase Communications
written by David Tollafield and other podiatrists
Desperately Seeking Autoclaves. An article relating to past practice (9)
Motivational Interviewing for Podiatrists. Rosi Targett (8)
Charting the first use of corticosteroids by podiatrists. An original paper. (7)
The Dawning of the PGD (6)
Learning from History. Podiatric surgery development from its conception. Ralph Graham (5)
A story called 'In the Shadow of Hippocrates' A look back in history (4)
Progress through the Art of Communication Image and branding (3)
Next article for September – October 2018
Comparison of Four Disinfection Techniques for clinical Instruments in Podiatry. An original paper (10)
While 'free' articles are published for podiatrists monthly although this is not automatic and may be subject to external factors.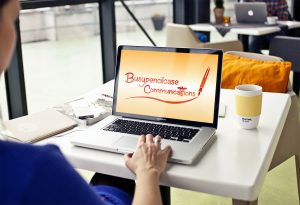 Thanks for reading 'Reflective Podiatric Practice for Podiatrists' published by Busypencilcase Communications Ltd for Consultingfootpain (2013).