Podiatry in Footlocker Promoting Tips and Articles

Welcome to 'Podiatry and Footlocker'.
Turning my old role into a new idea
Podiatry is a healthcare subject packaged as Footlocker and is made up from educational facts sheets, tips, and ideas that originally came from my practice in 2014. I originally wrote with patients in mind, recounting their experience and my observations. The footlocker analogy seemed to fit my objective well having some significant relationship with footwear. However, I must state that this is not a sales pitch but more about little boxes of information. In modern speak, I guess you would call these blogs. Within each blog or article, you can find links to my own information or links to other useful sites.
While it doesn't mean that I won't collaborate with firms to raise foot health care, I write independently even though I am a UK registered podiatrist. Feet and foot health should be shared as worldwide information. Spreading the word about better foot health for all countries is relevant as we can learn from each other's experience.
Getting sensitive patient-driven facts
The College of Podiatry focuses on foot health awareness once a year taking a month to raise public knowledge. Many professional websites fail to provide details about foot health and treatment options and so fall back on simplified information. Footlocker is looking to travel wider than this and divorce the idea that we must be driven to write purely from the clinician's perspective. This is why I have dedicated some space to what to find in a fact sheet. Foot health awareness is an all around the year experience, predicated by different seasons and different foot requirements. 
Patient foot journeys and publications for the public
I decided it was time to broaden my focus having left my clinical role. Hopefully, there will be material written for a wider audience. Originally I wrote about patient journeys, ironically as a foot sore patient myself and even experienced surgery. This lead to my first journey book Morton's Neuroma, a nerve pain. My next book will be out in May 2019 on Amazon creating more journeys in an exciting project with a number of my patients who needed bunion surgery.
I may be a professional but as a patient and author, I take an independent view, even though I am a Fellow of the College of Podiatry (London, UK). I hope you will enjoy the articles within Footlocker and if you want to, do send me ideas that you might like to see featured. Who knows you too could be in print turning your words into 'copy'.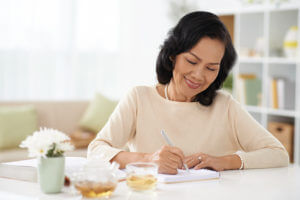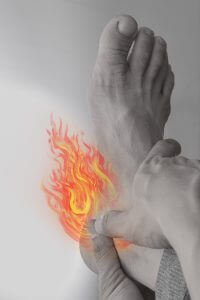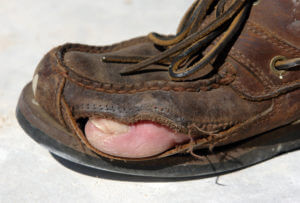 Thanks for reading 'about Footlocker Podiatry Tips and Articles'  by David Tollafield.
Go to

consultingfootpain

 for new updates. Please sign-up and stay up to date