Clinician Portal and Reflective Practice Newsfeed
The idea behind Clinician Portal and its arm, called Reflective Clinical Practice, has been to bring you information. This is not a journal but as it suggests an electronic newsfeed. 
The question posed behind the November – December 2020 Survey was, what information grabs you most? What do you need that makes it worthwhile opening up and clicking on articles.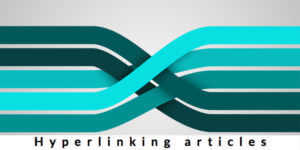 For many, you might want to open and handle pages of a journal. For its convenience the use of computer technology ranks higher than ever. Unlike reading novels it is the accessibility and that is important. Its hyperlinks take you to important reference material.
Remember the days when you would have to search a library for further information. Today no-one would care to have patience to make a laborious journey to a biblioteque!
---
Attention Span is shortening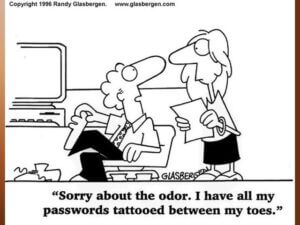 Our attention span is declining and the importance of packing in the information to attract the eye more essential than ever. This has been the way newspapers focus. The pithy headline calls to action, enticing you to read. Wit often provides an alternative to achieving a message. If you read a novel, you expect the first page to grab you or rejection follows. Images are just as important to bring life to an article.
The value behind the Newsfeed, produced under ConsultingFootPain (CFP), just opens up the perspective of how podiatrists are working in their daily practice. It is not intended to be formal research, but it does seek to bring research into focus so that it is usable and more comfortable to read. Reflection means we must analyse our work and attitudes to practice. Bringing material we have learned and mastered to our patients is a strong goal to have. Communication skills are vital.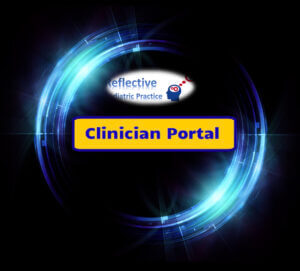 In this short article (less than 1000 words) I want to capitalise on the values of Podiatric Reflective Practice. Although I write majority of the material, since 2018 some colleagues have shown how they can write and reflect positively.
Reading score = 63
---
Finding good clinical writers
Afni Shah Hamilton was hugely absorbed and passionate about the subject of foot cancer and the effects of treatment on the foot. She felt that she was not a natural writer but she was good at business, promotion and loved her patients and the subject which was unique. I wanted her to tell her story as it was a good one. She wrote for Podiatric Reflective Practice and her work has been invaluable to both her and colleagues. Some of the biggest interest came from her series. 
Other colleagues have written well, many are more natural. Some have more at home with interviews and these have been building. The Covid series during the summer was important and captured Trevor Prior's unique experience.
 Reflective Podiatric Practice is unable to pay authors because it has no income base. Where I can I provide my books free to contributors. RPP was launched to support the profession of podiatry and patients through its sister platform Footlocker. Strangely enough these easier to read articles have also become popular amongst colleagues. They can be shared with patients.
---
The Last Survey in 2019
Articles are still written with research and evidence in mind but it is accessibility that CFP has concentrated on. I started off with articles such as 
Progress through the Art of Communication Image and branding  (3) 2018
March 2018.Progress through the Art of Comm. Part1
Presented in two columns each had a theme but unless read on the desk top or laptop some found this difficult. The options that have now been considered is a briefer version with the option to have a formal paper, Podcast or YouTube. 
Many might ask why produce the platform and newsfeed?
By now readers who have been with  Reflective Podiatric Practice for a while realise that material can be turned into formal books. Nothing written needs to be wasted. UK Podiatry is badly represented in print compared to the USA and even Australia. 
---
THE 2020 SURVEY
What content do members desire?
If we take all of the 130 plus articles it might surprise readers to learn the top 6 articles most sought from the world wide web of interest is as follows. 
When it comes to searches these are equally surprising. 
hard lump on top of foot (as above)
Key patient correspondence that arises from the website is not unexpectedly the bunion (hallux valgus) and Morton's neuroma
Using simple language
The top search views numbered 54,745 on 1st December 2020! Who would have thought foot bump would be so attractive. Tarsal (midfoot) boss and foot pain related to the same subject at 1170. This tells us that foot bump over the term tarsal boss makes the difference. Reflection dictates our use of simpler language. All my articles are marked with reading scores. You can tell the complexity of reading from mid 40's to upper 70's.
---
Summary of value of Podiatric Reflective Practice
Here's me being total honest, brutal and objective. As readers know, the point of PRR is that it markets reflection and needs to be reliable.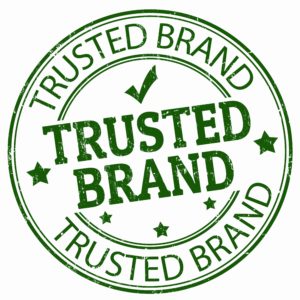 Benefits
Free on sign-up to stay in touch with articles

Variety of articles

Quick scan of published material

Option to purchase podiatry books by author at discount

Beta reader involvement for this interest with benefits

Articles with references and hyperlinks

Readable on tablets and mobile phones

Monthly

option to share with patients to enhance practice

Clinician Spotlight – unique to promote your practice for free
Disadvantages
Not delivered as a paper readable journal

Is not peer reviewed

Does not publish scientific research

Occasionally sells and promotes books ( some unsubscribe because of this)

Limited circulation to monthly

May not be technical enough for some readers