'My First healthcare Blog – introducing Jo'
'My First healthcare Blog – introducing Jo', belonged to a lovely lady patient who helped kick off a new idea that by 2017 led to me writing my first book on patient care. This post relates to my previous website of the same name, now updated this August 2018 with new material and focus on patient care. In 2013 I established a new medium to write about my practice and patients. I have extended this to colleagues who often do not have time to voice their passion for our profession.
I am indebted to those who shared information which in time gave way to a new style of writing and information. While Facebook took me a while to even understand, let alone the platforms of Twitter, Linkedin or Instagram, we all recognise in the healthcare market that the power of social media in healthcare is growing. Busypencilcase Communications is my publishing company and through ConsultingFootPain I hope to convey a series of important messages.

Podiatrist come author
As a qualified podiatrist (foot man) it is important for readers to trust what is written. in 'My First healthcare Blog – introducing Jo' let me, therefore, introduce you to Jo Latimer through her own experience as a patient following foot surgery Jo's Bunion Journey. Click on the blue lettering or look for Jo's post in Footlocker. Through people like Jo I found confidence in believing I did help people and through writing that desire still lingers, if no longer through the scalpel, but the pen. Today I have stepped away from clinic to follow my passion for writing. No doubt some will think it's crap! Others may say 'not enough information' while others will find my material helpful. Through Busypencilcase Communications Ltd, consultingfootpain my clinical brand can live on.
Academic versus human narrative
During a career that spans four decades, I have been trained to write in the scientific style. Factual writing conveys information alongside evidence. Too many, and that includes both laypeople and professionals, this style is not so attractive. Newspaper journalists look for human interest. The David versus Goliath story. There has to be a happy medium and I will do my best to find this.
A qualified patient
I am now qualified officially as a patient. I am more in tune with patients and have started to look closely at how we present ourselves. There is no better person to oppose smoking than an ex-smoker! Please enjoy my blogs or posts which I like to think as diary information, and the new website-2018 and please write to me to inspire further thoughts to share. The brain is an engine and needs this type of fuel.
You can sign-up to my Newsfeed and Footlocker or write to me via my e-mail address busypencilcase_rcb@yahoo.com. My first book was a children's book under my pen name Rob C Blyth but my professional book published last year followed my own journey as a foot patient under my own name. Read my publications lists for the latest or planned books. 2018 & 2019 will be busy.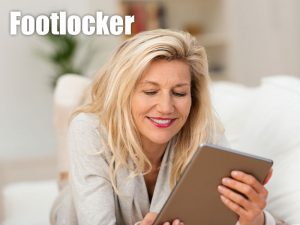 Thanks for reading 'My First Healthcare Blog – introducing Jo' by David Tollafield Director of Busypencilcase Communications Ltd (Consultingfoot Pain). 
'Progress through the Art of Communication'