Making Reflection Happen
An introduction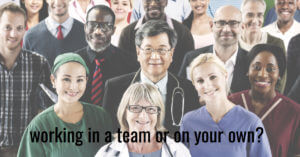 Do you work alone, or work in a team, or do you work in an organisation?
Does it matter?
As far as the registration (regulation) bodies (Councils) are concerned it comes down to you as an individual. No matter what system exists there are few checks and balances as to whether you do reflect on your clinical work unless you are tested. It is at this point that you are made aware of any deficiencies. This method of testing comes from the unfortunate process when you fall outside normal practice and find yourself at the end of a complainant's noose! Someone, a patient, a colleague or even a manager takes the step to make something formal. Having a profile or evidence of your activity can do much to mitigate circumstances, that is unless the complaint has a darker origin. Certainly, this article has no intention of looking at this aspect of practice but regulatory bodies have lists of clinicians reported for activities other than formal practice. It is the arena of clinical reflection that we need to concentrate on. So significant is the subject of reflection that I have written a series of articles for professional registered colleagues covering aspects of podiatric medicine and surgery.
---
What do we reflect upon?
But what are you  or we, as a profession, trying to reflect on? Again the truth comes down to are you up to date, know what the processes and protocols are?
The Independent Sector
Often we are caught out when we breach a protocol, mostly for good reasons. In the hands of poor managers this is disasterous. In  the hands of caring managers this can be positive. So, where is the balance set in your case? When you are on your own, as in independent practice, as a sole trader, the difficulties become accentuated. It becomes your word again others unless everything is documented. The lack of team around you can become a disadvantage as you need support to show that you are up to date, that is someone to vouch for you.
At one time I had a modest paediatric practice in the independent sector but keeping up to date and finding a place to work that supported paediatric care became more difficult. As numbers of children seeking treatment dropped, the cost of providing this service became untenable. We set up a small but effective unit to deal with ingrowing toes nails within the NHS where a colleague of mine provided general anaesthetic. I had to chose to service adult foot problems over children. 
Presently children can still be managed in most podiatry services as outpatients and with local anaesthetic provision, but this could change. The corollary to this action means paediatric care is become scantily covered in healthcare, and I am not just talking about feet.
The national health service
The NHS generally is better geared to support reflection because it has internal courses that have to be attended. Most of these internal courses however are for the benefit of protecting the organisation and so the list will cover; lifting methods, basic life support, fire safety and evacuation, and protecting people's rights (equality, diversity, GDPR), child safe guarding and infection control to mention the key ones.
Working with children has become an all time problem because of 'safeguarding' and the need to ensure good chaparone support. Safeguarding is a title all of its own now and bestows responsibility on those treating patients. Clinicians are now charged with spotting child abuse and NHS training has increased. For many, it is no longer viable to manage children because of the legislative expectations imposed. The cost of having trained paediatric nurses impacts on many treatments, especially invasive techniques.
---
Continuous Professional Development
Continuous professional development (CPD) forms the largest component of your evidence that you are up to date. If someone else pays you are happy to engage. If not, well then it comes down to personal budget and time. The annual conferences are the place to invest your time and money usually as they are recognised as de rigour by many as the go-to-place. But do these always meet your need? Everything is a gamble and clinicians can get away with the barest minimum. No one says that each national conference provides all your needs and some have to put their money elsewhere. Let's face it, today we have to prioritise.
---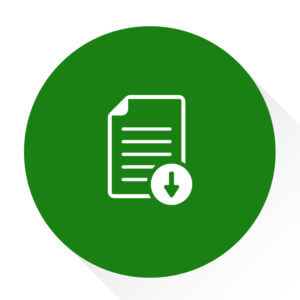 Download reflective podiatric practice article Sept. 2019 Bristow

here

. The article covers the history of podiatric CPD dating back to the 1950's
---
What does CPD mean to you

?
CPD is now a universal term where previous CME's suggested the same thing (click here for CME). Of course the certificate element of the continuous medical education is what everyone wanted. Proof of attendance and therefore evidence. From an earlier article (benefits of reflection) covering attitudes of the regulatory bodies, there is wide latitude in how to reflect on your educational profile. The golden nugget gained from attending a lecture or talk is perhaps as important as the certificate you walk away with. The golden nugget is a piece of information that you can translate into direct value and use back in practice. This may be a method of approaching a patient, it may be an idea that helps you overcome a problem you keep experiencing. A solution is truly golden as it saves frustration, and possibly prevents wasted money, and may make your patient much happier to provide a simplistic approach. A golden nugget includes going on a skills course that allows you to take away a new technique.
What does CPD mean to others?
Formal CPD becomes tied up with departmental needs such as described under the NHS. Innovation is not included in the NHS, this comes from the personal drive of an individual. Research therefore is not part of routine CPD unless part of a degree course. A three year Master's degree is every part of CPD because it consists of massive learning, new skills, innovation and reflection in heaps. 
CPD often is seen as a list of evidential activity and this comes under the category curriculum vitae (CV). We all need a CV or if you are American a resume. This details activity from basic training to courses, lectures given, papers and books written. We can now include blogs, vlogs, YouTube films, instructional in house courses as well as all the mandatory and desirable features associated with safe practice. Note keeping and safekeeping records are essential.
---
Clinical learning
Timeliness and information imperatives
Let's say that you create a spreadsheet, that is unless you have a database, yoy can keep a log of your activity. The College of Podiatry once offered Pebble Pad but this has now been withdrawn. This had an inbuilt CPD activity log. Additionally a 360 appraisal system was also withdrawn. Three-sixty was a concept of having other professionals and patients assess your preformance over all. With some 30 people reviewing a single clinician any reviewer reading the report would be enabled to have a cross sectional idea of the qualities and short falls of practice probity. PASCOM-10 still exists for all podiatrists and charts all your patient and clinical activity. The new PODMO system only collects actovity and does not offer any qualitative. This is underused by most podiatrists who unfortunately see the system as surgical. 
What to record?
The list, and if you use a spreadsheet, should have dates, course activity names, organisations, indications of certificates, objectives with a dossier containing the evidence. Because the experience associated with CPD is so wide the professional organisations and regulatory bodies maintain a relaxed view. One can recall that it was expected that you should have read a journal and show up to date information.
Staying up to date with reading is complex an requires time and discipline (click). The legal view might appear woolly. This Bodlein article dates to 2016 and therefore has some useful background material. Reading a journal is not always essential, but the information covering a change in practice is vital to take note. You may have six months perhaps legally to have read the article but if it is life changing, then it is important to have taken on board the information as early as possible.
Past examples of information posted
Sometimes professional bodies are tasked to pass on information from government bodies such as NICE. The dangers of exhaust waste from (nitrous oxide) cryosurgery were sent out in the eighties so we had to fit exhaust pipes.
Nail drills without dust exhalation became very topical because of allergies and respiratory disease from fungoids.
Phenol crystals became another target but there are numerous cases where information of high importance had to be considered rather more quickly than just with publication. 
---
This article looks at CPD in developing countries as part of our interest in the subject. (

Click here

)
---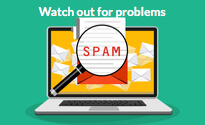 We are now reminded that information is as likely to come from e-newsletters as it is from Journals and magazines, e-mails sent out as warning notices. Keeping your e-mail address current is important. While NHS e-mail addresses are fine for those working in the same sector, spam creates a problem which can divert important notices. 
How do we find information?
It is important to have a good general magazine like journal. This is how we can scan  contents quickly and identify material that we should prioritise. The responsibility falls to the organisation first who should have a good radar, but also members who should work with their professional body to feed information in.
Members are the eyes and ears of the organisation and cannot be divorced from their collective responsibility to police the health field. Research journals are slightly different, but nonetheless important for disseminating new trends. The most important part of any organisation network is to translate pure research into simplistic language to guage the impact, importance or immediacy that information must be read, consumed and acted upon.
We find that attending conferences should achieve the same activity. Bringing us up to date with the latest innvovations through workshops cannot be bested. We now come back to reflection. 
How do you perceive your learning?
Is learning something to be regurgitated or something to be used in order to change direction? We learn most when mistakes are drawn to our attention that something is not quite right. The trigger is the problem. How do we know something is wrong without a set of rules.
In healthcare there simply will not be a rule that exists for every situation. Therefore we take a model and adapt it. Sometimes this works, at other times it doesn't work. It has taken us years to realise that the heel spur is not usually a source of heel pain and thus the idea of removing a spur by surgery often resulted in needless pain and disability until all settled. Conservative care is always better than surgical care until something becomes chronic. Years of needless pain when a resolution is at hand should be avoided. 
To attend a conference guides us but this cannot be relied on unless we log our own experience. In this regard, most clinicians are poor because they do not appear to have the time to write. However, the seashore is clearing with new flotsam and jetsam associated with social media with images and persuasive narrative in the form of self-help groups.
In podiatry there are many self-help groups and it would be wrong for me to single one out. Once we share information and can overcome the fear of negative responses, we can move forward. The first piece of advice is that we must accept that we do not know all there is about our chosen field. We probably know a lot about a small part. In the profession of podiatry, teachers now have a much narrower spectrum than once when you could expect your teacher to lecture and participate in clinical supervision. This was the negative consequence of loss of diploma to degree and the loss of clinical contact.
---
Look out for the next article when I will look at case histories, the concept of audit and patient journals, feedback, and workshops. Date to be published not announced.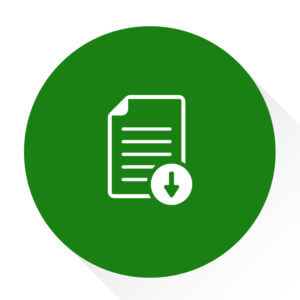 If you want to know more about reflective writing I have produced an audio article and a reflective written article which can be used as a resource. Reflection 'Sorry' click here.
Read or listen or both, the option is there.
---
Thank you for reading making reflection happen by David Tollafield. 29 July 2019