Living in a 

culture with colour
Thoughts from an interview
Living in a melting pot of colour appeared a good title.  As a white male I needed to consider my own attitude to colour based on a range of experiences. These times seemed strained. We were best by a virus that seemed elusive. Ethnic groups were being felled by a disease. White racial hatred, anger against police and then the term Wokedness appeared to re-emerge across the USA and UK.
Uncertaintly reigned! 
Indeed we felt that we were living in a cauldron with steam popping out. Perhaps as a white man indigenous to my own country someone was making me feel uncomfortable. I had interviewed podiatrist Dr Jill Halstead-Rastrick (racial inequalities in health). She threw down the gauntlet at the end of our 40 minute  discussion for Clinician Spotlight interview. This came down to the simple question, "Are we as podiatrists good at relating to the impact that colour tone could make when differentiating foot conditions?"
She had created a provocative thought.
"It is sometimes a good idea to push an idea when there is momentum behind it." She was talking about the current bruha which might suggest the events of the summer were a storm in a tea cup. They weren't!
---
Could I explore my own racist ideas?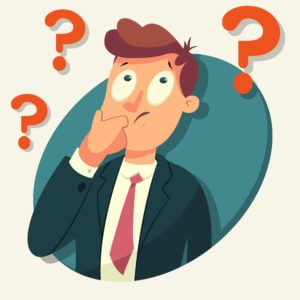 As a reflective practitioner I needed first to explore my own racism. And so with the backdrop of an interview, questions posed, I set about creating two mainstream articles. The second article; feet, diagnosis and the problems of colour. In concert with Jill we hoped to stimulate others to reflect broadly. It is not just those with white ethnicity, but all colleagues who should think how their practice has been shaped with their own understanding behind perceptions of colour. For the podiatrist do we miss anything? And if so, how do we overcome this? 
We needed to explore textbooks
Jill's 40-minute interview-chat brought up the subject of text books, illustrations and a general paucity of student learning about how to diagnose with darker skin tones. One could not ignore the fact that both of us are white and privileged. However I am proud to live in a melting pot as a white man, for which I am proud to mix with a wide range of ethnicity. However, I MUST look at my own perception of being racist.
---
Misuse of words in this melting pot of colour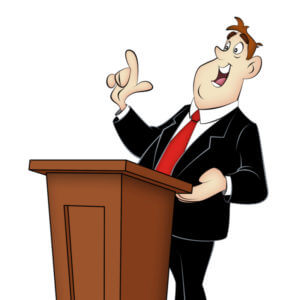 Does the song by Cook and Green (Blue Mink), called Melting Pot (1969), meet the needs of today's view on racial attitudes? Listen to the selection of descriptive lyrics to describe race. They are far from PC! And yet the song resonates with, why not all live in harmony? Well meaning, convenient rhyming or pure ignorance? This was my musical era as I just entered those hallowed teenage years when impressionable vulnerability was at its zenith.
Love thy Neighbour
My father hated pop music but enjoyed the 1972 series 'Love thy Neighbour'. He saw this programme as the comedy between two neighbours of different colour rather than reflecting on the implications behind what was correct and what was inexcusable. Looking back, I don't recall having any views one way or the other except that the white neighbour was prejudiced, ignorant and less informed than his black neighbour. Actually they were both as bad as one another.  Actor and comedian  Lenny Henry focuses on the language slur that white Eddie Booth (Jack Smethurst) bestowed on his black West Indian neighbour played by Rudolph Walker. Walker contrasts this in a 2001 interview in The Guardian.
'Love Thy Neighbour, in the 70s, was the most highly rated programme on television, it was peak-time viewing. The basic premise was a black couple living next door to a white couple. The white neighbour was a bigot, and the dialogue was peppered with terms such as "honkies" and "nig-nogs". Here we are in 2001, and a lot of people still think that show was racist. But that was the 70s. You cannot compare then and now. And Love They Neighbour was a very clever comedy, because in nearly every show, the white neighbour was shown to be wrong.

I was also a black face on the screen, at a time when you didn't see black faces on the screen. That sort of exposure just hadn't happened before, and it inspired a lot of young, aspiring actors'. Black Actor – Rudolph Walker."
There will always be different views about material and what was then may well be inappropriate now. Did the sitcom influence me? Yes. I took the side of the black man as I knew the language was wrong and even in the seventies never used this out of context. In 1981 whilst studying in the USA I was attacked by two black youths. I was picked out because I was white and walking into their territory amongst the high rise tenements around San Francisco's Eddy Street. I was politely informed about my stupidity several days later by fellow podiatry students. My narrator pointed out the importance of carrying a gun in the 'glove pocket' of his car.
Exposure to colour
Education
We have to start to answer the question were we trained with 'colour' in mind? I never gave a thought to the subject, purely because I went to college and lived for the first two years with a dominant mixed ethnic group. The students were black and white because they represented Asian, African, Mediterranean as well as South East Asia. At college my own year had 4% of students who were not Caucasian. My Grammar school background was predominantly white, but with the exception of using vernacular unfit for today's society that all boys used then, colour was not an issue as I recall. Maybe I was blind although Enoch Powell's 1968 unsavoury 'River of Blood' ["the River Tiber foaming with much blood"] speech was well known even to us teenagers.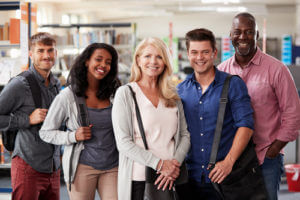 My first shared room mate at college was a man from East Africa. My next room mate was from Hong Kong, the next Japan. It went on as my years passed from training to qualification. My best friend in London was East African.
In my final years, my anaesthetist (Dr. N) and close friend and her family were from Nigeria. We holidayed together. We wrote a research paper together and we ate out enjoying an eclectic range of worldwide foods. I badgered her to make Nigerian food and she did. It was wonderful. We shared jokes about colour, racism, and my own parents' and their prejudiced attitude toward mixed marriages. But, Dr. N was herself privileged as was I. Every one of the students I mixed with in London came from family who may not have been wealthy in the rich sense, but their parents had the wisdom to invest in their child's future. Education does something to us. Informs us! And so, if you do not have the correct tools to enter the world, what chance do you have? As a clinician one might first ask, if I am racist what does it mean?
'prejudice, discrimination, or antagonism directed against a person or people on the basis of their membership of a particular racial or ethnic group, typically one that is a minority or marginalized.'
 A definite 'NO'
This dictionary definition is from a good old 'Google' search. But it adds,
'the belief that different races possess distinct characteristics, abilities, or qualities, especially so as to distinguish them as inferior or superior to one another.'
Experiments
Now this is where there is a subconscious rather than overt awareness. This concept comes from conditioning by external forces. Perhaps it is the last six words of the last paragraph that makes those of us unconscious of our bias. 'Inferior or superior.' This was very well illustrated in the Channel 4 2-part documentary series about 'The School that Tried to End Racism'. Using a tested and controlled methodology from the USA the change in perceptions about colour was demonstrated in a group of 12-13 year volunteers.
Because we live within a predominant white culture with its internal standards we automatically see different ways between ourselves as we live in a country that accepts us for OUR colour – 'white'. Evidence tells us that white predominates in our homeland and community. If we travel widely and enjoy different cultures our prejudices will almost certainly change through experience. A good experience versus a bad experience abroad can do much to change our opinion positively. Of course the converse is true. I guess my incident in San Francisco should have dealt me a bias toward blacks and violence. Privilege is about having access to positive experiences and education. However, the corollary is the ability to develop a broad mind and make the most of whatever opportunities exist. Many from poor backgrounds make good because they make a choice. Often having the right mentor makes the difference. 
This narrative does not explain anything about the podiatrist or other health care workers. Neither does it assess their ability to diagnose and perform. If we are open minded and do not see colour as loss of privilege or intellect we can go beyond that person. However interacting with any person assumes we can distinguish the features of race and medical signs. This chiefly come down to differentiating between pigmentary variations and the colour 'redness' synonymous with inflammation, erythema and potential skin problems.
So, were we trained with colour in mind? Training is a life long experience although starts with a 3-year course in podiatry. First I needed to look at my life long experience over 40+ years of dealing with different case loads in different locations.
Colour reflected in my own melting pot
Digging deep and go back into my earliest days I trawled through my first exposure with dealing with a foot that was not white. In some ways I wanted to defend my educators, assail my own abilities and cite positive recognitions. Had I received an adequate distribution of patients in my career? My designated practice areas of activity straddled 'The Midlands'.
Northampton (East Midlands)

Stoke-On-Trent (North Staffordshire)

Derby (East Midlands)

Walsall, Dudley, Wolverhampton, Sutton Coldfield & Birmingham (West Midlands)
The National Census
The 1991 Census was the first to include an ethnicity question (in both censuses in England and Wales, and in Scotland). The question included 9 boxes, 7 labelled with pre-coded categories and 2 allowing people to write in their ethnicity. The classification was:
White; Black-Caribbean; Black-African; Black-Other (write in); Indian; Pakistani; Bangladeshi; Chinese; Any other ethnic group (write in).
The Census question was adopted by the annual Labour Force Survey (LFS) from 1992; this established the cycle of intensive work to test new ethnicity questions for each Census, and their subsequent adoption on regular household surveys. In the mid-late 1990s, LFS estimates showed a big increase in the ethnic minority population – this was thought to be partly due to fertility rates, but also (speculatively) changes in perceptions of ethnicity, particularly among people of mixed ancestry.
Unclear outcome
Trying to search for the groups within the areas that I had worked prior to the 2011 census was not easy as collection of data changes with ever expanding briefs. The data for the white population has been removed although for the South East, West Midlands and East Midlands represents 90.7%, 82.7% and 89.3% respectively for white bias. This would suggest my own career and experience would have seen a greater proportion of 'white patients' in the East Midlands compared to West Midlands. 
Local impact and language
Clearly by the time I reached the West Midlands my own exposure to ethnic diversity had increased. We had a predominant Asian patient population from the Indian continent. However, the staff at my hospital showed a great predominance toward consultants of colour rather than white-Caucasian origins. A senior clinician counted a room with only 4% white consultants at one meeting.
As far as distribution of Caucasian patients was concerned, 83% was about right, meaning that I had around 17% of patients from other than white origins. One of the interesting features was language. We had access to interpreters who were preferred over relatives because we worried that male relatives might not represent females as accurately as we might have liked. Some words such as 'depression' did not translate to English and 'pain' was could be substituted altering one's clinical perception.
Another feature of ethnic clinics was the higher proportion of failed attendances. The reason this occurred was because members of the family who could interpret had to work and could not have time off. This was where we needed Punjabi and Guajarati speakers in the main.
Our podiatry budget was meagre and interpreters were not as accessible as we would have liked. My own district certainly made efforts to ensure leaflets reflected a broad range of languages. When this came to information about podiatry we neither had the resources or internal momentum to produce multiple information at the time.
The attitude toward the Black Asian Minority Ethnic group, or so called BAME, does imply treating all people equally and this should extend to gender and religion.In the next article I will explore the question of Were we trained with colour in mind? and consider diagnosis and foot conditions.
---
Thanks for reading 'Living in a Melting 

Pot

 colour' by David R Tollafield
Published by Busypencilcase Reflective Communications Est. 2015
5 October 2020