Welcome to 'Launching my new look website'. 
My aim is to promote podiatry and improve awareness of foot health on my new look website by bringing a mixture of information which is probably biased toward foot surgery. As a retired podiatric foot surgeon this is difficult to avoid. However, the intention is to embrace prevention with a view to empowering patients to make decisions that would suit them.  If you are about to consult someone about feet, now is the time to sign-up to my website. Launching my new website has been fun if not challenging with  new material geared to key treatments such as bunion management. The two are not quite the same but then everyone associates the deformity and bump together.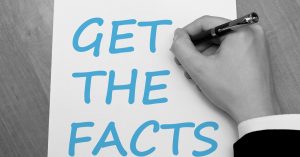 I have taken a long hard look at fact sheets and focus on the key features that patients might find helpful when deciding on treatment. There is a surgery bias in much of material as that was my professional role for over 30 years but any emphasis is tempered with caution and a view to patient need. Having had surgery, and thus officially adopting patient status it is interesting how one's focus changes. For this reason I aim to provide a balance between patients and clinicians hoping to at all times apply objectivity.
Under Footlocker read my first post, 'Jo's bunion experience', material about factsheets, 'what makes a factsheet helpful,'as well downloads for patients and podiatrists.
DO check out the material in both Footlocker (patient based) and Clinician Portal (clinician focused). 
In Clinician Portal the focus changes for both practising podiatrists and patients so the detail changes as does the technical language. Nonetheless all material is accessible with free material and advanced articles for both public and podiatrists who sign-up through my website. The frequently asked questions (FAQ) section provides further guidance and makes a good place to start. [FAQ]
Signed-up Podiatrists will receive a free article called Reflective Podiatric Practice regularly [RPP] with my Newsfeed posts
As an interactive website please do write and let me know your thoughts on your own foot problems and treatment. Podiatrists care for about foot health and as a writer and publisher of health material I believe progress is achieved through the art of communication.
Consulting

FootPain
Thanks for signing up to be added to the mailing list from my website page at consultingfootpain.co.uk
Thanks for reading '

Launching my new look website

'

by David Tollafield .